Former national security adviser John Bolton feared the charges against Donald Trump were "even weaker than I thought," while on CNN on Tuesday.
The former president pleaded not guilty in a New York City court Tuesday after being charged with 34 felony counts of falsifying business records in the first degree. District Attorney Alvin Bragg alleged that Trump "repeatedly and fraudulently falsified New York business records to conceal criminal conduct that hid damaging information from the voting public during the 2016 presidential election."
But Bolton wasn't impressed with Bragg's case against Trump.
"Speaking as someone who very strongly does not want Donald Trump to get the Republican presidential nomination, I'm extraordinarily distressed by this document," Bolton told CNN. "I think this is even weaker than I feared it would be."
TRUMP INDICTMENT: LIVE UPDATES
Bolton, a Yale Law School graduate, feared the case could "easily" get dismissed before it went to trial.
Bragg was "just wrong" to suggest that a New York election law could supersede federal election laws, he argued.
"And I just what I understood the District Attorney to say that he thinks there's a New York election law involved here. All I can say is the Federal Election Campaign Act [of 1971] absolutely preempts any state or local law to the contrary. How could it be otherwise? You've got one law governing corporate finance and a presidential election at the federal level. You're gonna have 50 state laws interfering with it, so he's just wrong on the applicability of the New York statute," Bolton said.
A legal expert and former member of the Federal Election Commission (FEC) agreed, telling Fox News Digital that Bragg is "way off base" if the state charges are based on a violation of federal campaign finance laws.
JOHN BOLTON FEARS TRUMP INDICTMENT WILL ACT AS ACCELERANT ON HIS CAMPAIGN: 'ROCKET FUEL'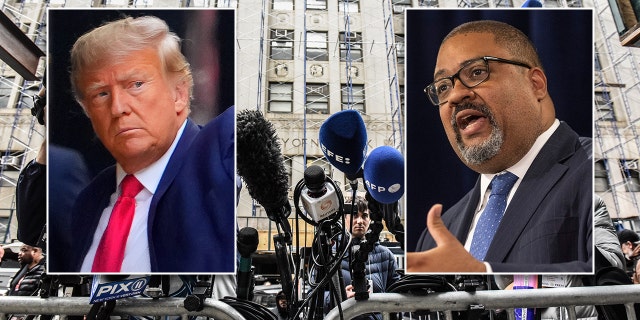 Earlier this week, Bolton feared that the indictment of Donald Trump would ultimately help the former president politically. 
"If Trump is acquitted or he gets the case dismissed because it's not legally sufficient… that will be rocket fuel because he can say, 'I told you this was a political prosecution,'" he said to CBS on Sunday.
Bolton, who said he is still considering a run for president himself, argued the right thing for Trump to do would be to step aside and let another candidate carry the torch for the Republican Party in 2024. 
He worried about conservatives supporting the former president despite the indictment. 
"I have to say, watching the response to the indictment has not been encouraging for the future of the party," Bolton said to CBS earlier this week. "Trump is a cancer on the Republican Party."
Fox News' Michael Lee and Brooke Singman contributed to this report.
Read the full article here