Jane Seymour created "Jane's igloo," also known as her secret to looking good on screen.
The former Bond girl recently revealed that she's developed her own lighting technique to ensure she always looks and feels youthful.
"Nobody else needs one because they're under 30," the 72-year-old joked to Definition magazine. "So, basically the minute you take the top light off me, I don't have bags under my eyes. If you have [a] top light, my eyes become very baggy. So, I need no top light and I need something straight at me. Mercifully, I can take a lot of light."
The former "Dr. Quinn, Medicine Woman" star noted that good lighting provides an instant glow that works for photos or film.
"I've done so many films where I understand the light for me," the actress explained. "I'm also an artist and like to do photography as well, so I understand what makes good and bad light for myself – what will and won't work. I never have to ask, though. They figure it out, usually on the first day."
"… I have a habit now, and they laugh at me [on set] because I know where my light source is, even before they set the lights up," Seymour added.
Good lighting isn't the only thing that's essential to Seymour. In 2020, Seymour told Fox News Digital that she doesn't believe in following "some crazy diet" to stay in shape. For her, it's all about eating "sensibly."
"I recently just dropped 14 pounds," she said at the time. "I kind of got used to being bigger. Not that I was really huge or anything, but… in my family, there is type 2 diabetes. And my blood work was bordering on pre-diabetic. I told my doctor, 'You must be kidding. I'm smaller than anyone I know!' And he said, 'Well, it's not your fault, but if you lose at least six pounds, you will reverse it.' So, that was the first moment. And then one of my best friends… he completely reversed his through a different way of eating."
JANE SEYMOUR, 71, UNVEILS HER TONED PHYSIQUE WHILE DOING PILATES: 'WE CAN DO THIS'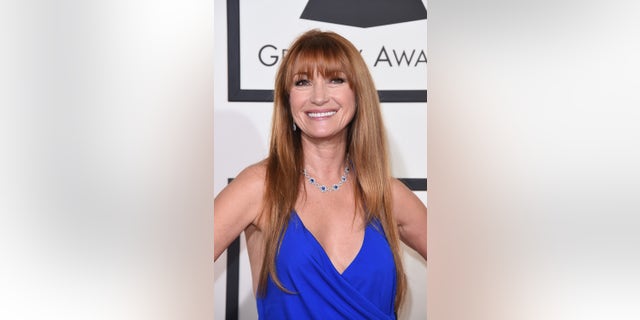 "I'm not doing anything terribly clever," Seymour continued. "I'm just doing intermittent fasting, but nothing huge. And I happen to like healthy food. We grow all our own food organically in the back garden. A lot of it is in pots, which… anyone can do. Even if you don't have a garden, you can grow things in containers and… eat everything in moderation. And because I'm not thinking about myself all the time – I'm thinking about other things, and I've got the kids or the grandchildren, and I'm working – that gives me the energy that I need."
Seymour also described her workout routine as "very sporadic" due to her previous injuries as a dancer.
"I try to get my heartbeat up with fast walking at least three times a week," she shared. "I also work out with a trainer, and I'll do about 20 minutes on a stationary bicycle, the spin bicycle, but not spinning like crazy. I do my own form of it, usually with weights, as well. So I try to do the upper body at the same time as the lower body. And then I do Pilates and Gyrotonics, which I swear by.
"So, things that are really good for my particular body, like the bridge and plank, I can do anywhere in any hotel room or anywhere at any time. I don't need to go to the gym… And having been a dancer, you have an understanding of form. So when you work out, I think you are very careful about having good form. Whereas some people just throw themselves in the gym. If you don't have proper form, you can injure yourself."
As for her skin care routine, Seymour noted that she's "always believed in exfoliation."
"I have not done all these lasers, micro dermabrasions, or anything like that," Seymour explained. "But I do exfoliate every day. I use the Clarisonic and believe it or not, Crepe Erase. I find it works brilliantly for my face and body. People keep coming up to me and touching my arms. It works and it's really not expensive. So why would I do anything else? I like to bathe myself with the stuff. I don't like to experiment with different products. If something truly works for you, why change it? Moisturization is also key for smooth skin, no matter the season."
"Also, the most important thing you can do is take all of your makeup completely off before going to bed at night," she shared. "Your eyelashes should be really clean. If you have some stubborn makeup that won't come off, an eye doctor gave me a trick of doing a very watered-down version of baby shampoo. Just use that with the Q-tip around your eyelashes. In terms of doing my makeup and hair, I've been doing that for years.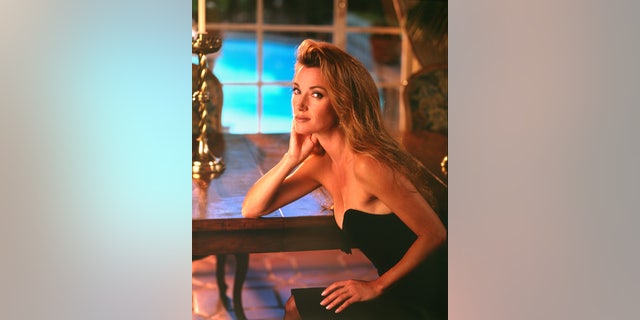 JANE SEYMOUR SAYS SHE 'FELL MADLY IN LOVE' WITH CO-STAR CHRISTOPHER REEVE: 'WE DIDN'T LET ANYONE KNOW'
"I obviously get the pros from time to time. But I've learned so much from the pros that I actually enjoy doing my own. Because I'm a painter, I love playing with colors. You should always know your own face. That will help you determine what truly brings out the best in you, what complements your features best."
Read the full article here