Italian soccer star Ciro Immobile is being treated for injuries after being involved in a collision between a tram and a car on Sunday morning. 
Immobile, who plays for Lazio in Italy's Serie A, told local media that he suffered a "sprain trauma of the spine" and "compound fracture" of his right rib. 
He said he is in good condition despite the injuries.
The 33-year-old was driving in the car with his two daughters when he collided with a tram near Piazza Cinque Giornate. He said the tram ran a red light. 
One of his daughters left the scene with a neck brace, though no major injuries occurred.
NEW YORK RED BULLS SUPPORTERS WALK OUT IN PROTEST OVER HANDLING OF PLAYER'S RACIST LANGUAGE
It was a multiple-vehicle accident, though, as seven others were injured.
Lazio issued a statement via BBC.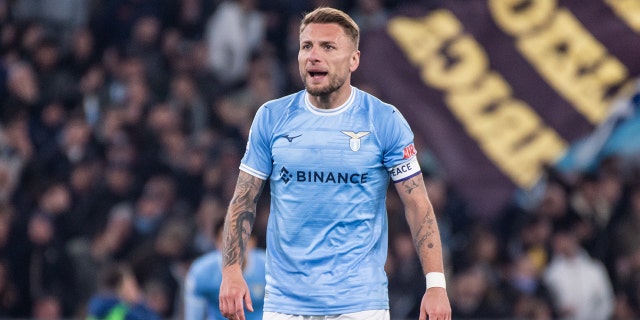 "The player remains under observation at the department of emergency medicine directed by Professor Francesco Franceschi of the Policlinico Universitario Agostino Gemelli IRCCS in Rome," it reads.
Lazio is set to face Torino on April 22, but Immobile is expected to miss that match. Others could be missed in the future as well. 
One of Serie A's top goalscorers, Immobile led the league in goals last season with 27 in 31 matches to win the Golden Boot. He also got that award in 2020, 2018 and 2014.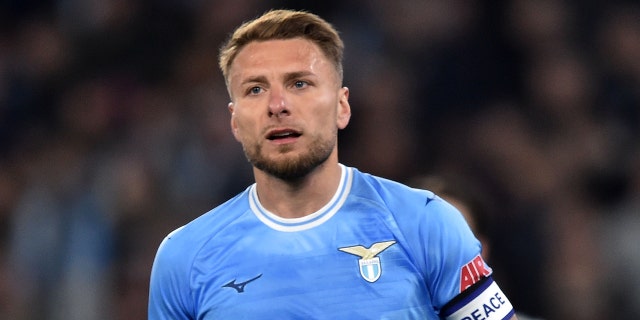 This season, Immobile has posted 10 goals and three assists in 23 matches. He last scored on Friday against Spezia on a penalty kick.
Read the full article here