The top two candidates in the early 2024 Republican presidential nomination polls converge Saturday in Iowa, the state whose caucuses lead off the GOP road to the White House calendar.
Former President Donald Trump will hold a rally Saturday night in Des Moines. It will be Trump's second trip to Iowa since he launched his third straight presidential campaign in November. Polling in Iowa and the other early voting primary and caucus states as well as national surveys indicate that at this early stage in the cycle, Trump is the clear front-runner for the GOP presidential nomination.
"Our massive rallies are back and bigger than ever before," Trump boasted in a video message to his supporters posted on social media Friday. 
Pointing to Saturday's rally in Des Moines, Trump touted that "it's the hottest ticket in town by far and unlike any other political event in history. There's never been rallies like we have rallies. Nowhere, noplace."
TRUMP TOUTS PRO-LIFE CREDENTIALS IN SPEECH TO IOWA EVANGELICALS
But Trump will share the Iowa spotlight this weekend, as Florida Gov. Ron DeSantis will also be in the Hawkeye State on Saturday, headlining events in both the western and eastern parts of the state to fundraise for fellow Republicans. While the popular two-term conservative governor remains on the 2024 sidelines, he's expected to launch a presidential campaign in the coming weeks, and polling indicates he's Trump's top rival — firmly in second place and well ahead of the rest of the pack of actual and likely GOP White House contenders.
Iowa GOP chair Jeff Kaufmann, pointing to the former president's "near universal name recognition and universal knowledge of his policies," told Fox News that that Trump "obviously has an inside track."
TWO HIGH-PROFILE REPUBLICANS ENDORSE DESANTIS AHEAD OF HIS TRIP TO IOWA
"Do I believe that Donald Trump is ahead in the polls in Iowa? Absolutely. Do I believe that the Iowa caucuses is a done deal? Absolutely not," Kaufmann emphasized. "It's not in our nature to do that. And I think a lot of Iowans would be reticent about calling a caucus before January when we actually have it."
Bob Vander Plaats, president and CEO of the Family Leader, a top Iowa based social conservative organization, said that Trump "probably starts out with 30% support that's probably not going to go anywhere. They're going to stay with the former president."
"Typically, in an Iowa caucus, if you can start out with 30%, you're in good shape. The challenge for President Trump is that 30% may be his ceiling, meaning a lot of others are looking for an alternative to Trump," Vander Plaats said.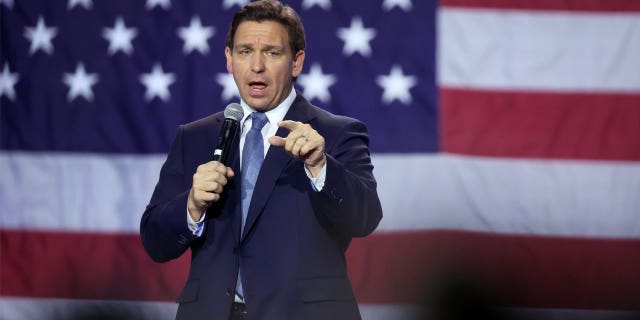 While Trump will rally his base on Saturday night, DeSantis will be on a mission to help raise money for fellow Republicans and form friendships that could pay dividends in the months ahead. 
The Florida governor will be in the heavily red northwestern part of the state in the late morning to headline Republican Rep. Randy Feenstra's third annual Feenstra Family Picnic fundraiser in Sioux Center. 
Feenstra's past two family picnic fundraisers were headlined by former Vice President Mike Pence, who is expected to launch his own 2024 bid in the coming weeks, and former ambassador to the United Nations and former Gov. Nikki Haley, who declared her candidacy for the White House in February.
FIRST ON FOX: DESANTIS HELPS HAUL IN BIG BUCKS FOR REPUBLICANS ACROSS THE COUNTRY
In a statement to Fox News when he announced that DeSantis would be joining him, Feenstra praised the governor's conservative values. "While liberal states shut down their economies, forced businesses to close, and kept our kids out of the classroom, Governor DeSantis championed freedom and common sense. Florida — like Iowa — are clear examples of what strong conservative leadership can deliver for our country," Feenstra wrote.
DeSantis will head east later Saturday, and while Trump holds his rally in Des Moines, the governor will be in Cedar Rapids to headline an Iowa GOP fundraising event and join Kaufmann. 
More than three-dozen state lawmakers – including two high-profile Iowa Republicans, state Senate President Amy Sinclair and state House Majority Leader Matt Windschitl — endorsed DeSantis ahead of his second trip to the Hawkeye State this year.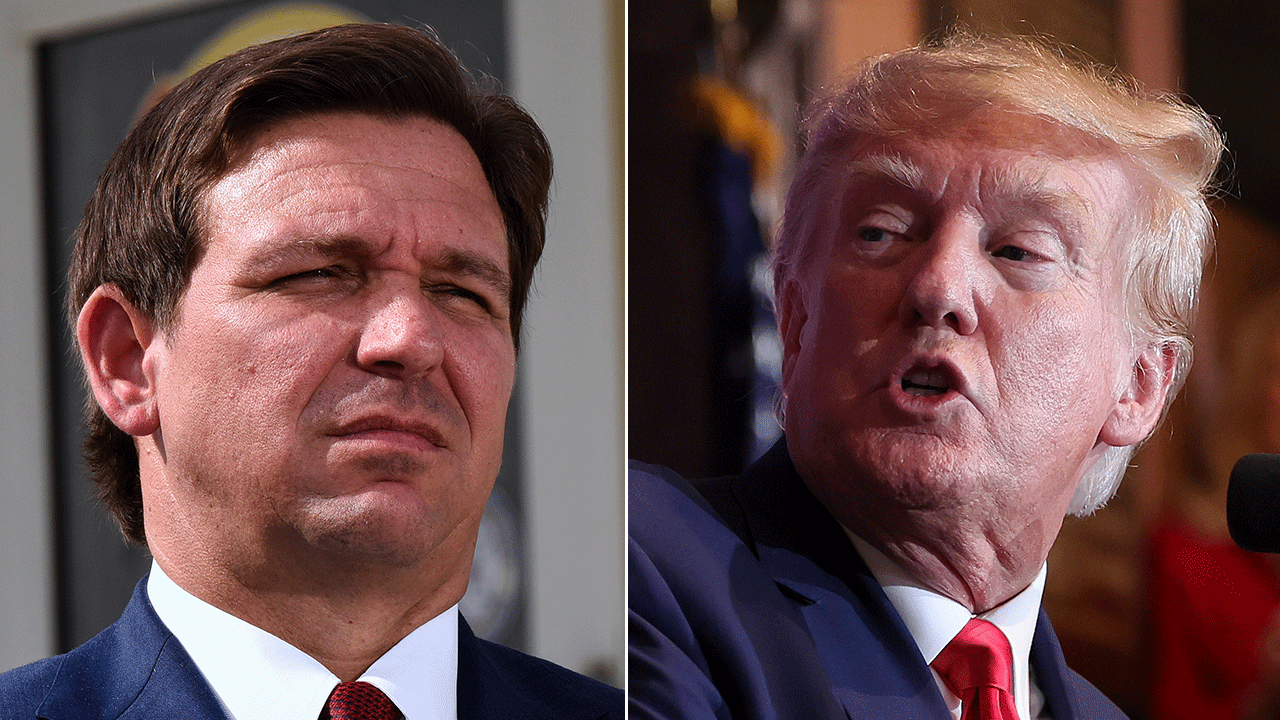 Trump released a dozen endorsements from Iowa Republican leaders ahead of a March stop in Davenport. 
At a campaign event in New Hampshire two weeks ago, the former president unveiled a list of roughly 50 endorsements from Granite State Republicans. Trump's campaign tells Fox News to expect endorsement "announcements" at Saturday's rally.
Iowa' has seen plenty of campaign traffic so far this year, with numerous visits from Haley, Pence and Sen. Tim Scott of South Carolina — who's expected to declare his candidacy later this month — as well as three other declared presidential candidates: former Arkansas Gov. Asa Hutchinson; multimillionaire entrepreneur, best-selling author and conservative commentator Vivek Ramaswamy; and businessman Perry Johnson.
WHO'S IN AND WHO'S ON THE SIDELINES — YOUR GUIDE TO THE 2024 GOP PRESIDENTIAL NOMINATION RACE
A number of the candidates or likely contenders aim to make inroads with the state's evangelical voters, who play an outsized role in Iowa Republican politics.
Trump's stop in Iowa comes just a couple of days after a jury in New York City found the former president liable for sexually abusing writer E. Jean Carroll in an upscale Manhattan department store nearly three decades ago, but not liable for the rape Carroll accused Trump of committing.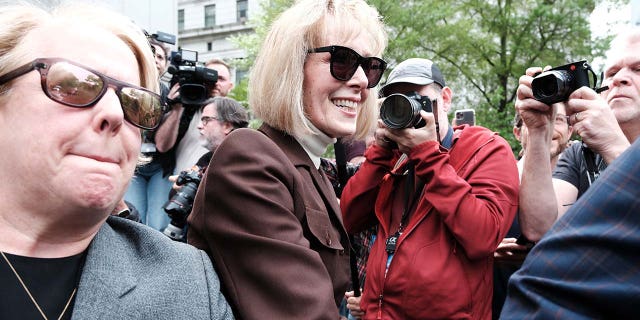 The jury on Tuesday concluded within a couple of hours that Trump was also liable for defamation based on the former president's denial of Carroll's allegations in a social media post from October 2022, when he called her claims a "hoax" and a "con job." The jury awarded Carroll nearly $5 million in damages for her battery and defamation claims.
Trump, who is appealing the verdict, at a nationally televised town hall Wednesday night charged that the verdict was a "rigged deal" and claimed that Carroll was a "whack job."
Asked about the reaction from Iowa social conservative voters to the verdict, Vander Plaats told Fox News, "the bad news with that is I don't think anybody's shocked by the verdict. I don't think anybody said 'Oh my gosh, I didn't see that coming.'"
But he emphasized that voters in Iowa "know that sexual abuse, sexual assault, is wrong at any time for anyone."
"I think it builds on that continued exhaustion" with Trump, he added. "If you just continue to debate the past, we don't see how that wins in 2024."
While Iowa — along with New Hampshire, which holds the first primary and second overall contest in the GOP nominating calendar — has played an outsized role in presidential politics for half a century, Kaufmann noted that it's not the Hawkeye State's job to decide the nominees.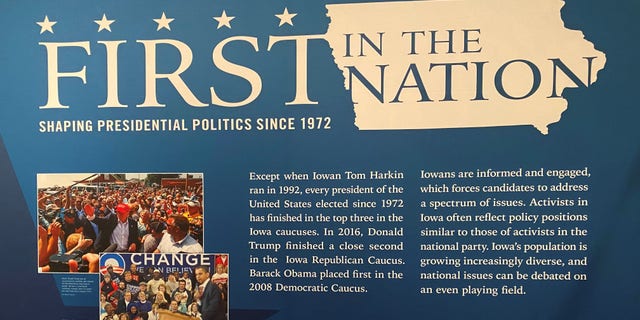 "We're not supposed to pick the next president. That is not what we do. What we are supposed to do is to vet the candidates, to open up a situation and an environment where these candidates can go out and take their message directly to the people," he explained.
Kaufmann spotlighted that "there is more than one ticket out of Iowa," as he pointed to Trump's second-place finish in 2016 caucuses, narrowly behind eventual nomination runner-up Sen. Ted Cruz of Texas.
He emphasized that candidates who over-perform in the caucuses "can leave Iowa with some momentum for the long game. And that's what Iowa's all about. It's the beginning of the long game."
Read the full article here