As artificial intelligence upends many industries, museums are figuring out creative ways to integrate the technology into their organizations.
Douglass McDonald, the former CEO of Alamo Trust, founder of NGOGro, and former president and CEO of the National Underground Railroad Freedom Center, has spent more than 40 years leading museums. While many industries are anxious about AI's impact, McDonald said he is optimistic about its potential to enrich the field – despite lingering unknowns. 
"I think if we learned anything from the internet in the last 35 years, it's that we really didn't anticipate the impact it was going to have. And we don't know for sure what AI is going to do for us, one way or another," said McDonald, who added: "Some people are very concerned about it. I think the reality is with all new technologies, we're going to find some exciting elements of it, and we'll have some we'll regret."  
AI has the potential for visitors to interact with historical figures. But there are limitations to be sure. 
Much like live historical reenactments, the character's dialogue will be limited to data from journals, publications, and other written records from the time period. A general from a famous battle, for instance, can reconstruct his involvement in the war, but what would happen if someone were to ask a more general question, such as what they may have had for breakfast? 
ELON MUSK REVEALS PLANS TO DEVELOP 'TRUTHGPT' AS HE WARNS OF AI DANGERS IN TUCKER CARLSON INTERVIEW
"That's been the problem that living history has always had when you try and do living history or reenactments of an actual historical person. We know what's been recorded, but we don't know the mundane, the everyday" McDonald said. "So, does artificial intelligence speculate to fill in the gaps based on customary practices at the time? Or does it actually then leave gaps?" 
Other questions remain about whether AI can be more nuanced with respect to divisive historical figures such as Robert E. Lee, the famous Confederate general during the Civil War.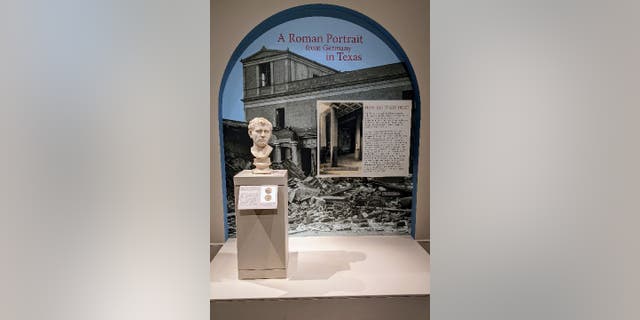 The question, "Was Robert E. Lee a traitor?" will illicit different answers from different people, McDonald noted. Half the country may view him as a hero who defended state's rights, while the other half may view him as a traitor who led a rebellion and fought to preserve slavery. 
McDonald said it is beholden upon those in the media and educational institutions of museums to explain where there are limitations in the system, stressing that it is not a final assessment. 
But no matter how advanced AI – or technology, more broadly – becomes, it will never be a substitute for visiting real historical sites. A.I., ultimately, should be one of many vessels for getting new generations interested in history, McDonald argued.   
"AI, as it increases people's interest in these sites [and] increases the way people think about things … I'm confident that our industry will adapt and figure out how to leverage that, so it's a true asset for all those in the nation that are interested in history and the culture of the land where we live," McDonald said. "And that's an exciting thing for all of us." 
Read the full article here