An Indiana music theory teacher's religious discrimination lawsuit against his former employer that allegedly ousted him for refusing to adhere to a transgender name and pronoun policy could get a second look if the conditions are right, his attorney says. 
The glimmer of hope for former teacher John Kluge comes after last Friday's blow dealt by the Chicago-based 7th U.S. Circuit Court of Appeals which upheld a lower court's decision stating the school had not violated his rights.
Depending on the Supreme Court's course of action with Groff v. DeJoy, a case scheduled for argument later this month, Kluge's case could get a second look.
Rory Gray, senior counsel on legal nonprofit Alliance Defending Freedom's Appellate Advocacy Team, represented Kluge in his case against the district. He maintains that his client "went out of his way" to accommodate students according to their wishes.
FEDERAL JUDGE BACKS FIRING OF INDIANA TEACHER WHO REFUSED TO USE TRANSGENDER STUDENTS' NAMES, PRONOUNS
Gray joined Fox News Digital on Wednesday to discuss the ruling, how the Groff case could have significant impact and what legal options his client has going forward.
"This is not the end of the road," Gray said. "Mr. Kluge has a few options, which we're exploring. He can even go to the full seventh Circuit, which is called an on bond petition, or he could file a petition with the U.S. Supreme Court, so he's exploring his options."
Kluge's legal team maintained that the school district's actions violated Title VII of the Civil Rights Act, which prohibits workplace discrimination based on religion and requires employers to provide reasonable accommodation to workers based on those beliefs unless such accommodation would create an undue hardship.
The Groff case headed for the Supreme Court similarly homes in on employment accommodations and undue hardship, asking the court to examine an incident involving a postal worker who refused to deliver mail on Sundays because it violated his religious beliefs urging against working on the Sabbath day.
Groff's employer, the postal service, initially agreed to accommodate him by asking him to cover other shifts throughout the week to make up for the missed Sundays. 
FLORIDA BILL WOULD RESTRICT GENDER PRONOUNS IN SCHOOLS, DEFINE BIOLOGICAL SEX AS AN 'IMMUTABLE' TRAIT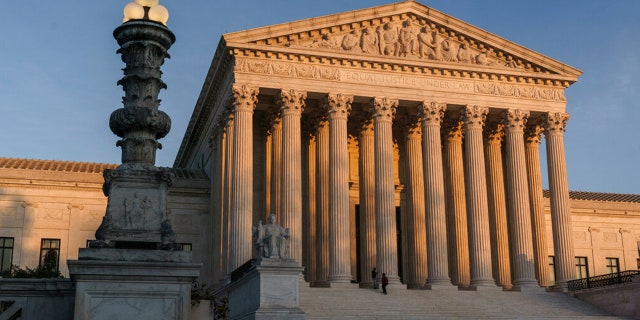 USPS later argued that finding coverage for Groff's Sunday shifts created an undue hardship, requiring other postal workers to carry more mail than they would typically have to carry and began punishing him for failing to appear on Sundays.
Groff resigned in January 2019. 
In a statement emailed to Fox News Digital earlier this week, Gray noted that Groff's case will give the Supreme Court the opportunity to "fix the standard for accommodating religious employees under Title VII" and could thereby have an impact on the future of Kluge's case. 
"One of the questions in [Groff's case] is actually what the standard should be for religious accommodation under Title VII. What is undue hardship? And so we are hopeful that the Supreme Court will fix that and mean that undue hardship actually stands for something. It isn't just a tiny little inconvenience, it's an actual hardship that's undue," he said of the case Wednesday.
"If they do that, if they change the standard, Mr. Kluge's case will have to be reexamined," Gray added. 
FLORIDA BILL WOULD RESTRICT GENDER PRONOUNS IN SCHOOLS, DEFINE BIOLOGICAL SEX AS AN 'IMMUTABLE' TRAIT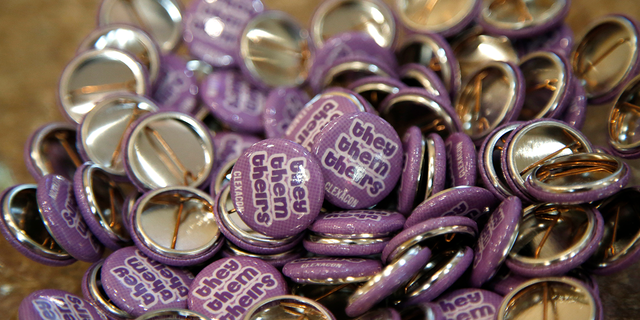 "It's important to remember here that public schools really can't force teachers to abandon their religious beliefs, and that's what Mr. Kluge's case is all about," he concluded.
Kluge, citing his personal religious convictions, requested that he be allowed to address transgender students by their last names instead of their preferred first names or pronouns shortly after the Brownsburg Community School Corporation enacted the policy in 2017. The district initially agreed to his request, but later rescinded the allowance and Kluge resigned shortly after.
Fox News Digital reached out to the Brownsburg Community School Corporation earlier this week, but the district said it does not comment on pending litigation.
Read the full article here