President Joe Biden was awarded an honorary doctorate degree from Howard University on Saturday for his "analytical intellect" and "popularity on both sides" – claims mocked by conservatives on Twitter and contradicted by recent polls.
Dr. Wayne Frederick, the president of Howard University, introduced Biden with high praise at the school's 155th commencement on Saturday.
"Admired for your sound analytical intellect and open embrace for all, your popularity on both sides of the aisle of the United States led to your illustrious reputation and outstanding service of 36 years as a Democratic senator from Delaware beginning at a tender age of 29," Frederick said of Biden.
BIDEN BLASTED FOR CALLING 'WHITE SUPREMACY' 'MOST DANGEROUS TERRORIST THREAT' AT COLLEGE SPEECH: 'PURE EVIL'
Conservatives mocked the description of Biden on Twitter, saying it "feels like parody."
"Was there any part of Biden's visit that didn't sound like trolling?" Matt Whitlock, a Republican consultant, tweeted. "Between the 'popularity on both sides of the aisle' and Biden's phony condemnation of 'those who seek to divide us' (while his twitter account accuses R's of shoving grandma off a cliff) this feels like parody."
"There is no way this guy is talking about Joe Biden," Nathan Brand, a GOP communications professional, tweeted.
BIDEN TAKES ZERO QUESTIONS, SMILES SILENTLY AS PRESS IS KICKED OUT AMID POST-TITLE 42 CHAOS AT BORDER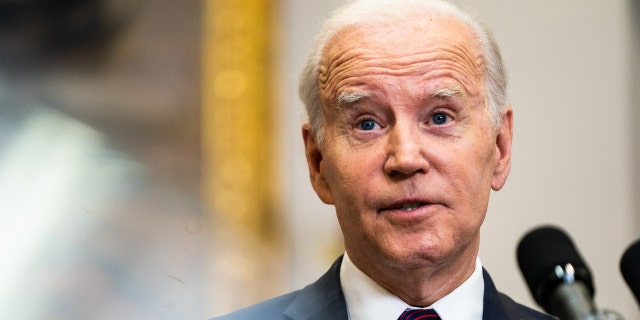 Recent polls contradict the notion that Biden is popular on both sides of the aisle and possesses "sound analytical intellect." An April poll in Gallup showed Biden's approval rating at an all-time low of 37%. An ABC News/Washington Post poll released last Sunday found that 63% of American adults do not think Biden, 80, has the "mental sharpness" it takes to serve effectively as president.
Dozens of House Republicans, including Rep. Ronny Jackson, R-Texas, who served as former President Barack Obama's physician, recently demanded that Biden should take a cognitive test or get out of the 2024 race for president.
Biden, in his address to graduating students at the historical Black college, said White supremacy is the "most dangerous terrorist threat to our homeland," causing backlash on social media with many critics saying he was trying to divide Americans and stoke racial tensions.
BIDEN APPROVAL RATING HITS ALL-TIME LOW AMID REELECTION CAMPAIGN LAUNCH: POLL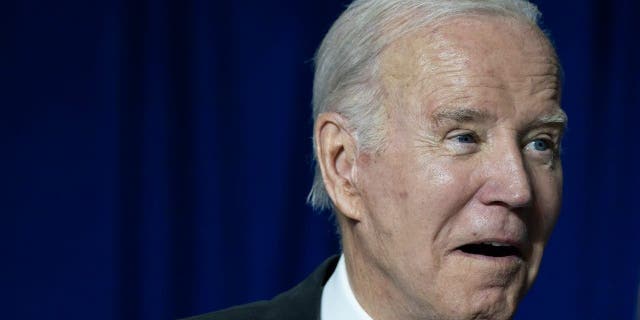 "The harsh reality of racism has long torn us apart," Biden said at the historically Black university in Washington, D.C., on Saturday. "It's a battle. It's never really over, but on the best days, enough of us have the guts and the hearts to stand up for the best in us, to choose love over hate.
"Union over disunion. Progress over retreat. To stand up against the poison of White supremacy like I did in my inaugural address to single it out as the most dangerous terrorist threat to our homeland."
Read the full article here