Radio host Howard Stern blasted King Charles' coronation on Monday and said it was "f—–g nuts" because England was going through "its own economic problems."
"England's gotta get a grip on themselves. I understand, maybe it brings in tourism, but Jesus H. Christ. First of all, Prince Charles is a p—-. That's number one, and people are acting like, the whole ceremony they're acting like that f—–g guy went to war or something, and then beat up all the other people," Stern said during "The Howard Stern Show." 
He told his co-host, Robin Quivers, that England's "allegiance" to King Charles was "f—— nuts" and that it was "disgusting."
"It was disgusting. And I'll tell you why it's disgusting. I mean, it doesn't take a brain surgeon to say this, but, you know, England's having its own economic problems and they spent a fortune on that coronation. And it's just repugnant to watch a country who's suffering through economic problems… And then you see the pomp and circumstance," Stern said in a clip flagged by Mediaite.
CORONATION OF KING CHARLES: TOP 5 VIRAL MOMENTS
King Charles was officially crowned and became the United Kingdom's reigning monarch on Saturday after his mother, Queen Elizabeth II, died in September. She was the longest-reigning British monarch ever at more than 70 years.
"Now, I'm not naive. I understand that they've determined that having a monarchy sort of brings tourists in and it provides a flavor to the country and something for people to go see. It's part of the tourism. I get all that. I'm not naive, but it just sends the wrong message," Stern added.
The coronation, while likely good for the British economy, has been reported to cost as much as $125 million.  
Stern criticized King Charles' son Prince Harry and his wife Meghan Markle after the release of Netflix's "Harry & Meghan" documentary in December.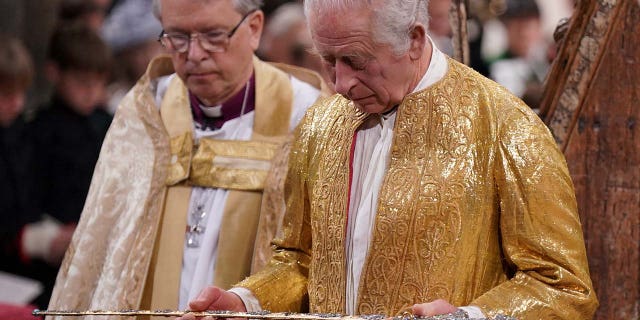 LIONEL RICHIE, KATY PERRY CLOSE CORONATION WITH FIREWORKS; TOM CRUSE SENDS KING CHARLES SPECIAL SHOUT OUT
"I feel bad for Prince Harry losing his mother [Princess Diana] and all that," Stern said on his show. "So you got my empathy there. But Jesus Christ, when those two start whining about 'wah wah wah, and they don't like me' and she wants to be beloved in this country, but man, oh man, you know, it's just very weird to watch two people who keep screaming, 'We wanted our privacy, we wanted the press to leave us alone.' And then what is their special that they put out on Netflix — showing you them and their kids and their life. It's like the Kardashians, except boring. You know what I mean?"
He said the couple, who have remained distant from the royal family, came off as "such whiny b—–s."
Prince William and Princess Kate shared a look at the coronation festivities on social media and thanked everyone "who made it happen."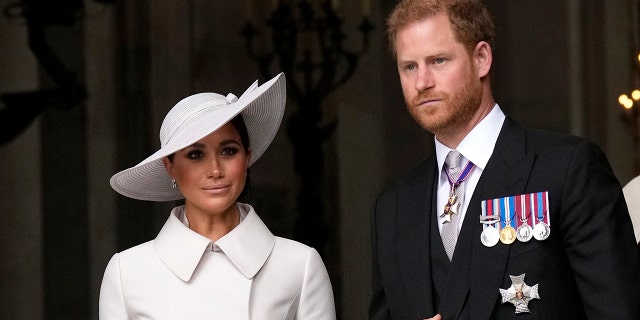 The royal couple was joined by their children Prince George, 9, Princess Charlotte, 8, and Prince Louis, 5.
The video showed the royal procession and the flypast over Buckingham Palace. It also showed the family waving from their carriage and smiling while gathered alongside other members of royal family on the palace balcony.
Read the full article here