House Foreign Affairs Committee Chairman Rep. Michael McCaul, R-Texas, on Sunday formally requested transcribed interviews for the Foreign Affairs Committee's investigation into the Biden administration's withdrawal from Afghanistan in 2021.
To start with, McCaul is requesting transcribed interviews of Jonathan Mennuti, former acting chief of staff to Acting Under Secretary of State for Management Carol Perez; Mark Evans, former acting deputy assistant secretary for Afghanistan; James P. DeHart, former lead of Afghanistan Task Force; Jayne Howell from the Bureau of Consular Affairs; and former Ambassador Daniel Smith, who led the State Department's after-action review of the withdrawal, according to a press release.
"Through our ongoing investigation, we have determined these five individuals have important information that is critical to uncovering how and why the Biden administration's disastrous withdrawal from Afghanistan resulted in the deaths of 13 U.S. service members and the injury of 47 more, and in the abandonment of more than a thousand U.S. citizens and hundreds of thousands of our Afghan partners in a country controlled by terrorists," McCaul said in a statement.
"It is crucial they speak with the committee without delay. As we continue to gather evidence, the Committee will continue to interview additional current and former administration officials involved in the planning and execution of the withdrawal," the he added.
BIDEN ADMIN IGNORES CONGRESSIONAL SUBPOENA FOR AFGHANISTAN DOCUMENTS FOR THIRD TIME
All five officials are asked to make contact with the committee by May 22 to arrange for their transcribed interviews. Fox News Digital reached out to the White House and the State Department for comment, but they did not immediately respond.
Most recently, McCaul threatened to hold Secretary of State Antony Blinken in contempt of Congress after failing to comply with a subpoena to turn over a July 2021 cable. The cable reportedly warned top officials of the potential collapse of Kabul soon after the withdrawal of U.S. troops, according to a 2021 Wall Street Journal report.
"The Department is now in violation of its legal obligation to produce these documents and must do so immediately," McCaul wrote in the press release.
STATE DEPT BRIEF ON AFGHANISTAN WITHDRAWAL DISSENT CABLE AN 'INSULT' TO DEAD SERVICEMEMBERS, CONGRESSMAN SAYS
McCaul also threatened to "initiate a civil enforcement process if the department fails to produce the subpoenaed documents."
In April, the White House took several hits from Republican lawmakers after issuing a long-awaited report on how the Biden administration handled the withdrawal from Afghanistan.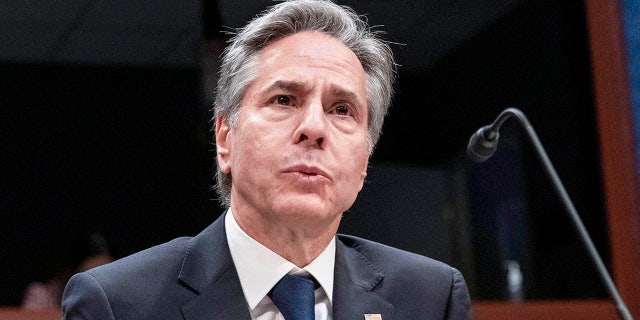 The 12-page report defended President Joe Biden's decision to withdraw U.S. troops from Afghanistan in 2021, calling it the "right thing for the country" while shifting blame onto the Trump administration. The report also stated the evacuation should have begun sooner.
BIDEN'S AFGHANISTAN WITHDRAWAL WAS CHAOTIC. I SHOULD KNOW. I WAS THERE.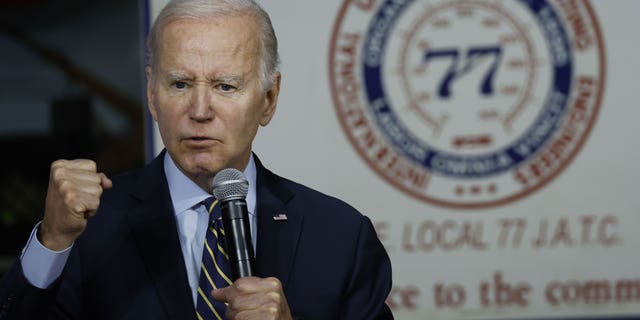 "President Biden's choices for how to execute a withdrawal from Afghanistan were severely constrained by conditions created by his predecessor. When President [Donald] Trump took office in 2017, there were more than 10,000 troops in Afghanistan. Eighteen months later, after introducing more than 3,000 additional troops just to maintain the stalemate, President Trump ordered direct talks with the Taliban without consulting with our allies and partners or allowing the Afghan government at the negotiating table," the report stated.
Fox News' Adam Sabes and Reuters contributed to this report.
Read the full article here