GOP presidential contender Nikki Haley welcomed Florida Gov. Ron DeSantis to the 2024 presidential race on Thursday. 
"Welcome to the race. We've been waiting," she said in an interview with The Hill. 
While the fellow Republican has yet to officially announce his bid for the White House, sources familiar with the governor's decision confirmed to Fox News Digital on Thursday that he will file formal paperwork with the Federal Election Commission next week to declare his candidacy. The news was first reported by The Wall Street Journal.
The filing by DeSantis will coincide with his meeting next week in Miami with top financial backers, one source told Fox News Digital. 
FLORIDA GOV RON DESANTIS EXPECTED TO LAUNCH 2024 PRESIDENTIAL CAMPAIGN NEXT WEEK
"I'm glad that he's going to be out there because I want the American people to see who they're choosing from," the former ambassador to the United Nations told the outlet.
Notably, DeSantis was quoted by The New York Times on Thursday saying that he is one of just three "credible" options in contention for the White House.
"You have basically three people at this point that are credible in this whole thing," he reportedly told donors on a call organized by Never Back Down, the super PAC supporting him. "Biden, Trump and me." 
By Friday, Haley will have held 22 campaign events in Iowa. 
She officially launched her campaign in February.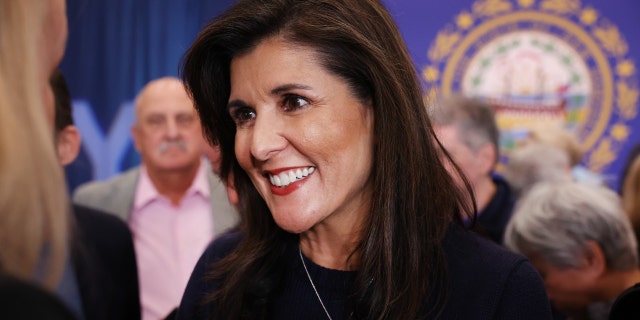 TRUMP SAYS HE WOULD REACH ABORTION 'DEAL' THAT THE 'WHOLE COUNTRY CAN AGREE WITH'
The former South Carolina governor denied any suggestion that she was running to raise her profile as a likely vice presidential selection. 
"I don't play for a second, I've never played for a second. I'm doing this to win it. I'm doing this to go and save our country," Haley said.
While DeSantis has criticized former President Trump over his murky stance on abortion – taking a shot at him during a press conference earlier this week – the former president has called Florida's six-week restriction "too harsh."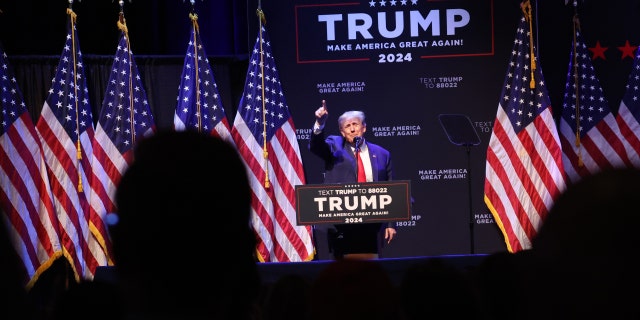 Trump told "The Messenger" on Monday that he was "looking at all options." 
On Tuesday, he told Newsmax that his potential administration could get a deal that "the whole country can agree with." 
Haley, currently the only woman in the race, told The Hill that a federal abortion ban is "not realistic." 
"The idea that a Republican president is going to go ban all abortions is not true," she said. "So I think we have to be honest with the American people, not scare them, but tell them the truth and let them know exactly what is truly debatable and what's not."
Fox News' Brandon Gillespie and Paul Steinhauser contributed to this report.
Read the full article here