Happy, happy, happy Tuesday! Thank you so much. So, you remember Richard Dreyfuss, right? The Oscar-winning actor from such classics as American Graffiti, Jaws, and this interview with Bill Maher with him sliding off a chair. 
He does not understand chairs. He sits like Alec Baldwin shoots. Too soon? I'm sorry. Anyway, apparently he's pissed off about how mandatory diversity is destroying movies. And this weekend on Firing Line, he slammed new diversity inclusion requirements for films in order to be considered for Academy Awards. It's part of Hollywood's quest for a rainbow of stars who can now slap Chris Rock. 
Starting in 2024, Best Picture contenders must have at least one of the lead actors or supporting actors from an underrepresented racial or ethnic group. In other words, that Hitler biopic better have some Black Nazis. Yeah. And if it doesn't feature a marginalized group, then the storyline itself must be focused on one like women, LGBTQ or deaf people. In fact, they already have a movie in the can based on these new rules. It stars Marlee Matlin as Helen Keller, who teaches her Black life partner, played by Tracy Morgan, sign language through the art of erotic hand signals. It's called "Finger Lickin Good."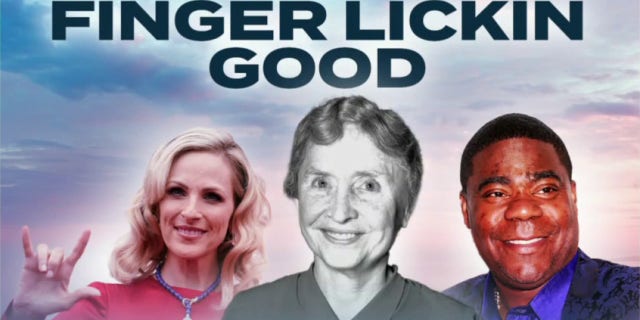 RICHARD DREYFUSS QUIT ACTING BECAUSE HE WANTED TO SAVE 'MY COUNTRY' FROM 'DAMAGE'
Believe me, the original joke was worse. This raises some questions, though, like if you hire an actor with one or more underrepresented characteristics, will that help the film company fill more slots? You know, kill three birds with one wheelchair-bound Cherokee drag queen named Miss Sitting Bull. 
Make sense. Of course… this says nothing about the film's quality, which is Dreyfuss's point. I mean, Jaws is awesome, but the only underrepresented character eats people. I wonder if he thinks these new inclusion standards for film make him vomit. 
RICHARD DREYFUSS: They make me vomit because this is an art form. No one should be telling me as an artist that I have to give in to the latest, most current idea of what morality is and what are we risking? Are we really risking hurting people's feelings? You can't legislate that.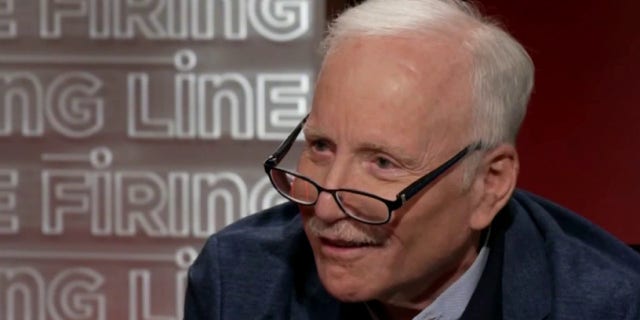 He's not wrong and he's sitting in a chair for once. But I know he's right because I speak from experience. I tried telling one artist what to do, and then she wrote this song.
TAYLOR SWIFT: We are never ever getting back together. 
Eh, who needs her? Her CPAP machine was so loud. What? But maybe you have to let life be life. 
RICHARD DREYFUSS: You have to let life be life. And I'm sorry. I don't think that there is a minority or a majority in the country that has to be catered to like that. 
I couldn't agree more. I mean, I'm short and I don't get mad when I lose roles that were meant for me originally.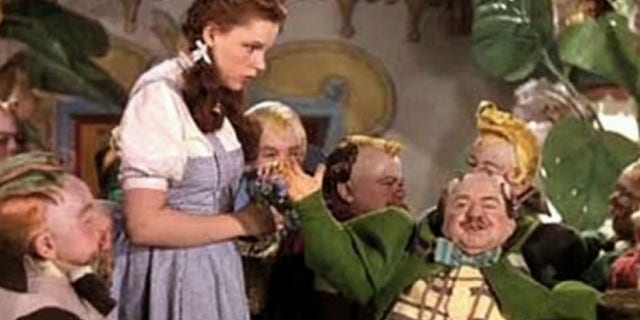 And I bet you didn't know Laurence Olivier was the last White actor to play Othello, and he did it in blackface. 
RICHARD DREYFUSS: Laurence Olivier was the last White actor to play Othello in 1965, and he did it in blackface. And he played a Black man brilliantly. Am I being told that I will never have a chance to play a Black man? 
Yes, you will never play a Black man. I know it's hard! Try to soothe yourself in that bathtub filled with millions of dollars. Because back then, great White actors taking on Black roles was due to a scarcity of Black actors, of course. Now you have a plethora of Black actors with great dramatic range.
CELEBRITIES REACT TO RALPH NORTHAM BLACKFACE CONTROVERSY WITH CALLS TO RESIGN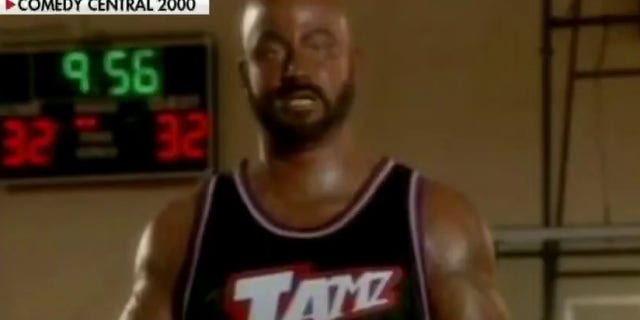 But Hollywood doesn't just want to mandate ethnic and gender diversity among actors and crew, but also sexual orientation. As if anyone's been to L.A. and thought, 'Hey, someone needs to gay this place up.' Sorry, for most people in Hollywood, their sexual habits shouldn't mandate jobs. It should mandate community service. And how do you get that info from applicants, anyway? You can't just scout out bowling alleys to find lesbians. Not after that court order. 
But more important, by trade, an actor appropriates other people's lives. That's why it's called acting. You shouldn't have to get a serial killer to play a serial killer. Although that would be a great plot for a movie. Every few days, a crew member is found stabbed to death. You can call it "Cut." Sadly, though, you can't even strangle a coworker and say you were method-acting.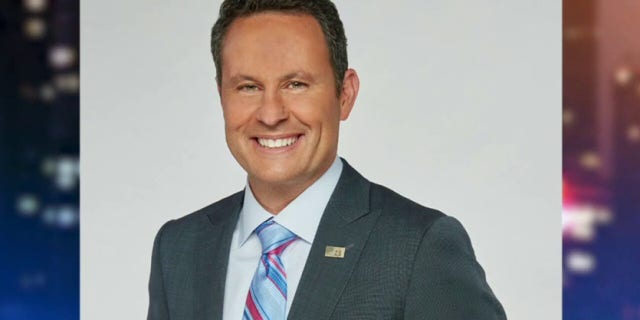 I get it, though. This inclusivity nonsense might sound like a good idea. It's certainly a wonderful virtue signal for Hollywood that temporarily hides the shame of their pervy past. But it shouldn't be mandated. Just think what a movie about Harold Ford Jr. might be like. 
VIDEO: He came from Memphis. A man with purpose, poise and passion. Elected to Congress and loved by all. He became a star on The Five, offering an epic tale of politics, patriotism and sex appeal. But this summer, his greatest adventure is yet to come. Fox Entertainment proudly presents The Harold Ford Jr. Story, starring Greg Gutfeld as Harold Ford Jr. with a special appearance by a bag of old corn as Jesse Watters. 
That'll win an Oscar. 
Read the full article here