FIRST ON FOX: Republican Rep. Claudia Tenney of New York called for Congress to launch an impeachment inquiry into Energy Secretary Jennifer Granholm on Thursday for giving false testimony to Congress about her family's stock ownership.
Tenney called for the investigation during remarks, shared in advance to Fox News Digital, at a House Science and Technology Committee hearing where Granholm testified about her agency's science and technology priorities. Tenney, who is the first lawmaker to demand an impeachment inquiry into Granholm, cited a series of violations she said Granholm has made since taking office in 2021.
"Since taking office in January of 2021, Secretary Granholm has violated the Hatch Act multiple times," Tenney remarked during the hearing. "She owned Proterra stock while her boss, President Biden, repeatedly promoted the company. Her husband owned Ford stock while she personally promoted the companies' work with official resources."
"And most critically, she lied, under oath, to Congress, claiming that you did not own any individual stocks when in fact she did. If anyone would like to dispute these charges, all the evidence you need is in the articles I submitted into the record," the New York Republican continued.
BIDEN ENERGY SECRETARY REVEALS STOCK OWNERSHIP OF EV LOBBY GROUP FOUNDING COMPANY
Tenney added that Granholm "chose to ignore the rules and lied to Congress under oath." She cited the Department of Energy's ethics guidelines which state that "public service is a public trust; employees must place loyalty to the Constitution, the laws, and ethical principles above private gain."
"That's perjury, period," Tenney continued. Why should you not resign or why should we not consider some kind of impeachment inquiry into you for your perjury charges?" Tenney said.
JOSH HAWLEY DEMANDS HEARING AFTER TOP BIDEN OFFICIAL ADMITS FALSE TESTIMONY ABOUT STOCK PURCHASES
In June, Granholm admitted in a letter to lawmakers that she falsely testified under oath during a Senate hearing in April that she didn't own any individual stocks. 
While Granholm divested from a variety of stocks in 2021, she acknowledged in the letter — which was sent to Senate Energy and Natural Resources Committee leadership — that she maintained shares of six companies worth up to $120,000. On April 20, however, Granholm testified in response to a question from Sen. Josh Hawley, R-Mo., that she had sold all of her shares of individual companies.
In addition, Granholm said she discovered on May 13 that her husband Daniel Mulhern owned $2,457.89 worth of shares in Ford Motor Company. Those shares were then sold on May 15, a Monday, when the stock market opened.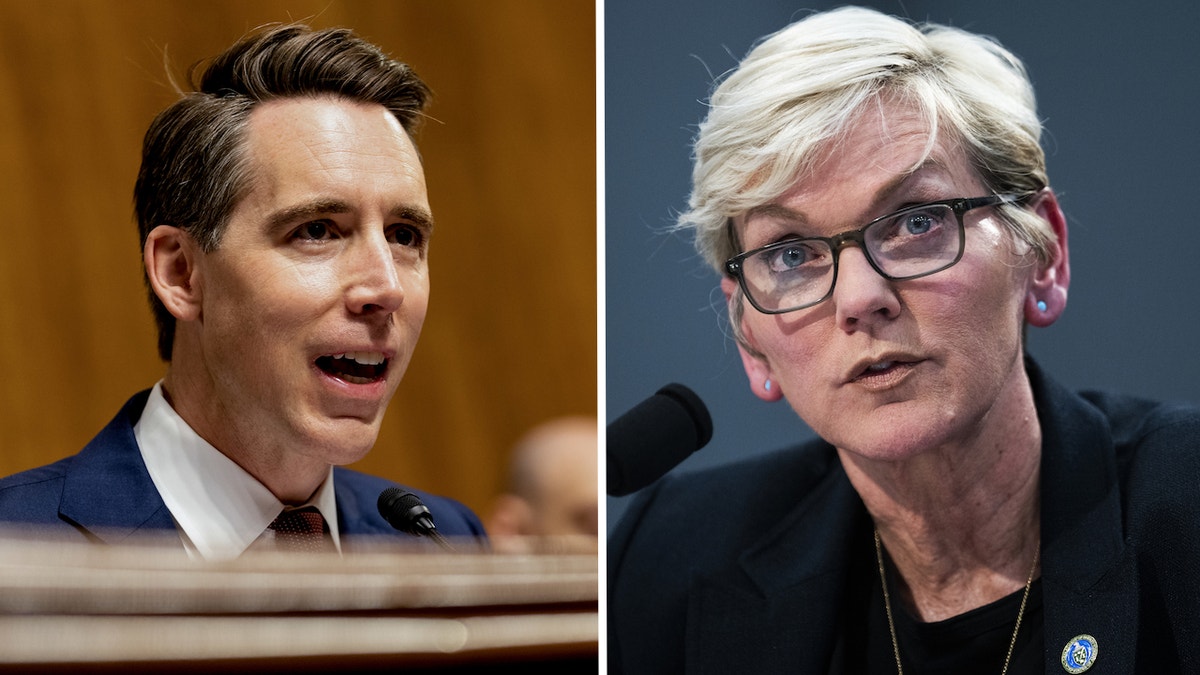 "As a public servant, I take very seriously the commitment to hold myself to the highest ethical standards, and I regret the accidental omission of my spouse's interest in Ford," Granholm wrote in the letter. "This is a commitment I made to you, the President, and most importantly the American people."
And in response to Tenney's questions Thursday, Granholm said she had made an honest mistake during the April hearing.
"Of course I do not believe it's okay to violate ethics laws. Nor does anyone else in the Department of Energy," Granholm told Tenney. "I made a mistake when I testified saying that I had sold all stock. I honestly thought we had."
Granholm has also sparked criticism for maintaining shares of electric vehicle maker Proterra after being confirmed to lead the Energy Department and while the White House promoted the company. She also violated the STOCK Act nine times by failing to disclose $240,000 worth of stock sales within the legally-mandated time frame.
And last year, the U.S. Office of Special Counsel found Granholm guilty of violating the Hatch Act during a 2021 interview where she explicitly endorsed Democratic Party candidates in her official capacity as energy secretary.
Read the full article here