House Republicans this week put forward three proposals aimed at making it easier to train and arm school staff to defend themselves from school shooters, just days after a school shooting in Nashville took the lives of three young students and three staff members.
The March 27 shooting at The Covenant School, a private religious school, once more prompted Democrats to call for more gun control measures. But Republican lawmakers introduced three bills based on the idea that the best way to protect schools is to make them less of a target.
"Gun-free zones are ineffective and make our schools less safe. Since 1950, 94 percent of mass public shootings have occurred in places where citizens are banned from having guns," Rep. Thomas Massie, R-Ky., said this week. "Banks, churches, sports stadiums, and many of my colleagues in Congress are protected with firearms. Yet children inside the classroom are too frequently left vulnerable."
NASHVILLE POLICE FIND SUICIDE NOTE, YEARBOOKS, WEAPONS, AMMO AT SCHOOL SHOOTER AUDREY HALE'S HOME: REPORT
Massie and more than 20 House Republicans introduced the Safe Students Act on Thursday, which would repeal the Gun-Free School Zones Act of 1990. He said repealing that law would make it easier for state and local governments to set their own firearms rules.
Massie's bill is supported by groups like the Gun Owners of America, DC Project – Women for Gun Rights and the American Firearms Association.
"More than three decades of evidence since the passage of the 'Gun-Free School Zones Act' shows us that those who wish to do harm to others specifically target schools because they know everyone there is a sitting duck," said Patrick Parsons of The American Firearms Association. "These 'gun free zones' don't work, they empower criminals and endanger students, teachers and staff."
NASHVILLE CHRISTIAN SCHOOL SHOOTER FIRED 152 SHOTS IN MASSACRE PLOT MONTHS IN MAKING, POLICE SAY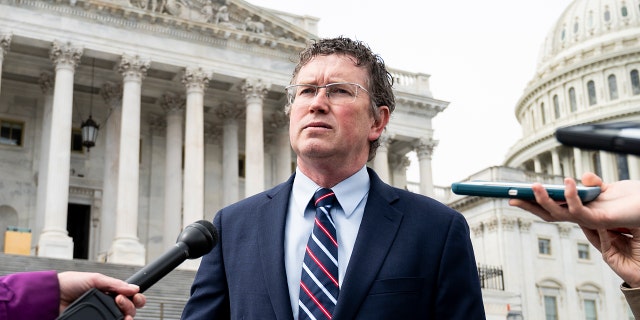 Also on Thursday, Rep. Mike Garcia, R-Calif., proposed legislation on his own that redirect unused COVID funding meant for schools so state education agencies can fund school security improvements. Those improvements include physical security measures but also armed school resource officers.
Garcia's bill aims to hire at least two armed officers for every 500 students at a school, and the lawmaker noted that recent data shows fewer than half of schools have a resource officer on campus for a least one day a week.
"Nobody in this country wants to see these tragic events continue, and now we must work together to find solutions to deter future violence from taking place," said Garcia, who called his bill a "commonsense" measure aimed at hardening schools against violent crimes.
A third bill offered on Thursday, from Rep. Chuck Fleischmann, R-Tenn., takes a similar approach and establishes a federal grant program aimed at boosting school security, including by training and hiring veterans and former police officers as school safety officers.
NASHVILLE SCHOOL SHOOTING: JOURNALISTS MOCK PRAYER, DRAG SHOW BAN AFTER CHRISTIAN SCHOOL MASSACRE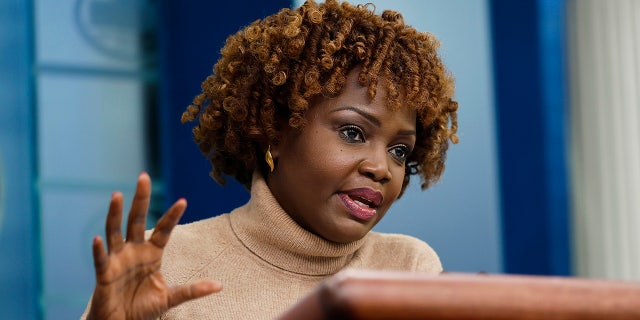 Mass shooting events have typically led to little in the way of new legislation, as Republicans and Democrats have opposing ideas on how to prevent them. Last week, White House press secretary Karine Jean-Pierre accused Republicans of doing "nothing" in the wake of the Nashville shooting, and again called for new gun control laws.
"We need to pass an assault weapons ban, mandate universal background checks, require safe storage of guns, hold manufacturers accountable," she said. "These are just commonsense policies with broad public support."
Read the full article from here