Rep. Thomas Massie's office fired back after the Kentucky Republican was caught on video having a heated exchange with Rep. Jamaal Bowman, D-N.Y., over gun control.
"Rep. Bowman was challenging Republicans to a debate. Congressman Massie accepted the challenge and explained to Mr. Bowman that there had never been a mass public shooting in any of the hundreds of schools that allow teachers to carry," John Kennedy, a spokesperson for Massie, told Fox News Digital on Thursday. "When confronted with the facts, Mr. Bowman tried to shout Rep. Massie down."
The comments came after Massie and Bowman were caught on video in a shouting match in the halls of Congress, with Bowman calling Republicans "cowards" for opposing gun control in the aftermath of a school shooting in Nashville, Tennessee.
LAWMAKERS GET INTO HALLWAY SHOUTING MATCH OVER GUN VIOLENCE AS DEMOCRAT CALLS REPUBLICANS 'COWARDS'
"What are they doing about it? Nothing. They don't have the courage. They're cowards," Bowman can be heard shouting at gathered reporters as the video begins. "Three 9-year-olds. Are they going to those funerals? No!"
Several lawmakers pass by Bowman before Massie attempts to confront him, telling the New York Democrat that "there's never been a shooting at a school that allows teachers to carry."
"More guns? More guns leads to more death," Bowman shouted back.
Massie then appears to attempt unsuccessfully calm Bowman down as he continues to shout.
"Republicans won't do S— when it comes to gun violence, but try to tell me to calm down," Bowman would later post on Twitter. "NO. We can't calm down. People are dying everyday while we wait."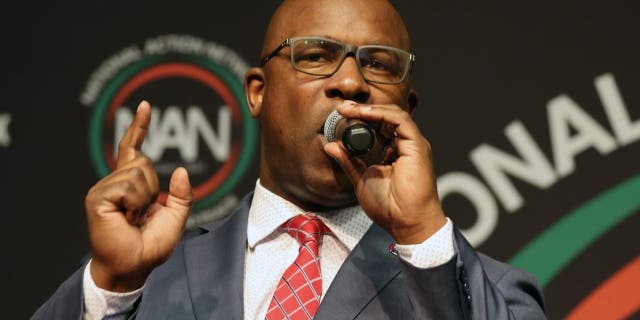 NASHVILLE SCHOOL SHOOTING: AUDREY HALE POLICE BODYCAMS RELEASED
Massie then fired back with a tweet of his own, arguing he attempted to present Bowman with data to prove his point.
"He wanted to discuss solutions to school shootings, but when I offered a solution he began shouting," Massie said of the exchange. "When he asked for data, I gave him data, but then he just shouted more. Bring facts. There's never been a school shooting in the hundreds of schools that allow staff to carry."
According to Kennedy, the data Massie attempted to present to Bowman was a 2019 research paper published by the Social Science Research Network that found no cases of injuries in schools that allow teachers to carry firearms.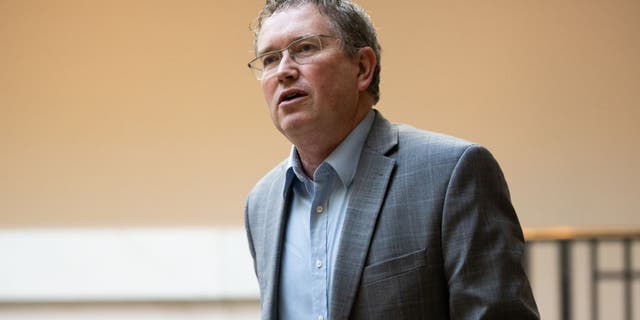 "Twenty states currently allow teachers and staff to carry guns to varying degrees on school property, so we don't need to guess how the policy would work," the paper's abstract reads. "There has yet to be a single case of someone being wounded or killed from a shooting, let alone a mass public shooting, between 6 a.m. and midnight at a school that lets teachers carry guns."
Bowman's office did not immediately respond to a Fox News request for comment.


Read the full article from here