Popular golf influencer Paige Spiranac warned her massive audience to be wary of fake accounts after one fan messaged her asking whether it was truly her who played an online Scrabble game with them.
How many points for "n-o"?
Spiranac had to make clear to her fans to watch out for scammers and fakes who try to take advantage of the audience she has built.
"I got fake accounts playing Scrabble now. This is getting insane," she wrote on her Instagram Stories, according to the New York Post on Tuesday. "Please block and report all fake accounts. Thank you!"
Spiranac has 3.7 million followers on Instagram and another 1.5 million followers on TikTok.
She has had to call out fake accounts in the past and revealed in a February episode of her podcast, "Playing A Round," about two fake accounts calling each other out. She said that any account that has zero followers is fake and any account that reaches out with the message "honey" or "handsome" or the like, is also not her.
Spiranac had success as a collegiate golfer at San Diego State but did not end up pursuing a career at the LPGA level.
"I just got to the point where I just stopped caring," she explained in March. "I wanted to have more of a social life. I wanted to have fun. I was tired of dedicating my life to something and just not seeing the result. So, when I was playing at SDSU, I just lost my desire for it."
She was set to become SDSU's assistant golf coach, but she suddenly became a social media sensation.
GOLF LEGEND JOHN DALY WITHDRAWS FROM PGA CHAMPIONSHIP DUE TO INJURY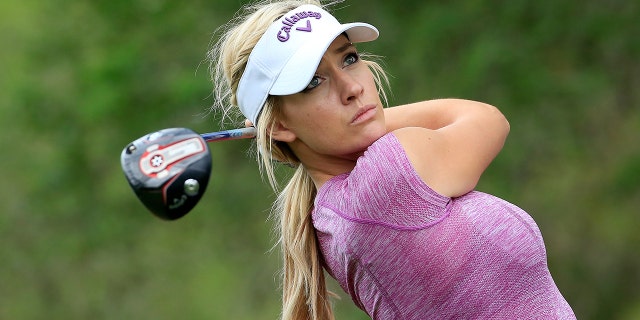 "I was playing really well and then my whole life flipped upside down," Spiranac said. "I blew up on social media. I didn't end up going back to be the assistant coach. I didn't even finish my last semester of college. I never got my degree, which is something that's so crazy and I've never talked about that. I was two credits short of getting my degree."
She noted that things really took a turn when she traveled to Dubai to play.
"… I then got the invite to go play in Dubai. I blew up there. I did one year of playing golf professionally, and I was just mentally exhausted. In golf, you fail more than you succeed, and I was doing that in the public eye. Everyone was telling me, 'You should quit. You should give up. You're not good.'"
"All of these things, and I was already dealing with these mental issues of years and years and years of trying so hard and coming up short, and I just broke. I honestly cracked. I broke and I just stopped. I said, 'Maybe I'll go back,' and I've never gone back to try and play golf professionally again."
She currently works with several brands and attends events as a golf influencer. Spiranac said she is content with her current career, but if she had the choice, she would pick playing competitively over influencing.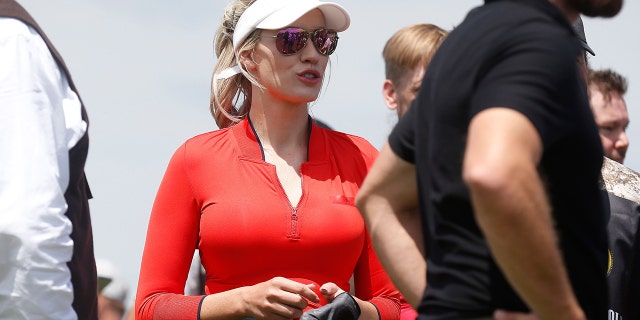 "If I had the choice to be doing what I'm doing to play on the LPGA Tour, I would probably pick the LPGA Tour because that was just a goal that I've always wanted to achieve and it was a dream of mine – and I wish I could've checked that off before I went over into doing media work full time," Spiranac said. "But that's not how life works."
Fox News' Chantz Martin contributed to this report.
Read the full article here