The South Carolina Gamecocks entered Friday night's women's NCAA Final Four game against Iowa on a 42-game winning streak and looking to return to the national championship game for the second year in a row. 
The most dominant team in women's college basketball was stopped in its tracks by Caitlin Clark and the Hawkeyes, losing 77-73 as Iowa advanced to Sunday's national championship game. 
South Carolina was the more physical team all night long, dominating the glass by outrebounding Iowa 49-25, including grabbing 26 offensive rebounds against the smaller Iowa team. 
HAWKEYES' STAR CAITLIN CLARK WAVES OFF UNGUARDED SOUTH CAROLINA PLAYER AS IOWA STUNS TITLE FAVORITE
Following the loss, South Carolina head coach Dawn Staley was asked about other coaches calling her team "bullies," to which Staley strongly defended her players. 
"We're not bar fighters. We're not thugs. We're not monkeys. We're not street fighters," Staley said. "This team exemplifies how you need to approach basketball, on the court and off the court. I do think that that's sometimes brought into the game. And it hurts."
On Thursday, Iowa head coach Lisa Bluder called South Carolina an "amazing offensive rebounding team." 
"Somebody kind of just described it to me as you're going to a bar fight when you try to go rebound against them, they're just so good," Bluder said, according to ESPN.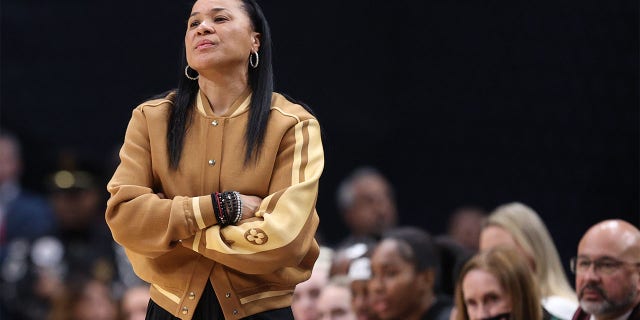 Staley went on to call out members of the national media. "Some of the people in the media, when you're gathering in public, you're saying things about our team, and you're being heard," Staley said. "And it's being brought back to me. And these are the people that write nationally for our sports. So, you can not like our team, and you can not like me. But when you say things that you probably should be saying in your home on the phone or texting, out in public – and you're being heard – and you are a national writer for our sport, it just confirms what we already know.
"So, don't judge us by the color of our skin," Staley continued. "Judge us by how we approach the game. And you may not like how we play the game. You may not like it. That's the way we play. That's the way I coach. I'm not changing."
South Carolina's incredible season was stopped almost single-handedly by Clark, who scored Iowa's final 13 points, finishing with 41 points on the night.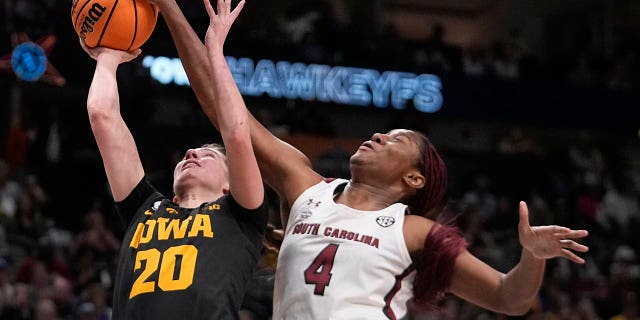 "We had nothing to lose. I have all the confidence in the world in this group, and they believe right back in me, and that's all you need," Clark said. "All we do is believe in one another, and we love each other to death, and that's what a true team is. If you want an example of a team, that's what this is."
The Hawkeyes will face Kim Mulkey and the LSU Tigers on Sunday for the national championship. 
Read the full article here