In the wake of the horrific mass shooting in Allen, Texas over the weekend, MSNBC analyst and former Democratic Sen. Claire McCaskill said Jesus Christ wouldn't approve of American gun laws.
While part of a panel on MSNBC's "Deadline: White House" on Monday, she claimed that Jesus would be "shocked" over what the "country is allowing to happen" by not banning guns.
She also claimed there is "no way" Jesus would be okay with Americans walking around with "weapons of war."
DALLAS MALL SHOOTING SUSPECT MAURICIO GARCIA LEFT ODD VOICEMAIL ABOUT MONEY 
After show host Nicolle Wallace brought up the topic of "gun safety legislation," the former lawmaker mentioned going to her grandchild's first communion recently and being reminded about how peaceful Jesus was.
"One of my grandchildren had his first communion over the weekend, and I listened to the homily at that service. And I was reminded about what a peaceful man Jesus was," she said.
She then criticized politicians who say they don't want to make mass shooting tragedies "political." 
"And they always want to say, 'Oh well, let's not make it political,' after there's a slaughter of innocents," she said, adding, "but this is in its essence political."
DALLAS MALL SHOOTER: WHO IS MAURICIO GARCIA?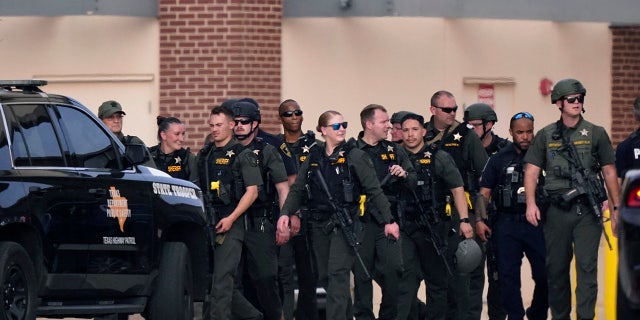 McCaskill continued, "And I will tell you this, I believe very firmly that Jesus would be shocked at what our country is allowing to happen. There is no way that he would embrace everyone walking around with weapons of war."
She then tied the recent Texas shooting to the Proud Boys and ultimately former President Trump, because of words he said during a 2020 presidential debate.
She said, "We haven't mentioned this yet, but on that man who slaughtered those people – on his clothing that day – was a patch that said 'RWDS,' and that stands for 'Right Wing Death Squad.'"
Making her connection, she asked, "And you know else wears those patches? Proud Boys. And you know who told the Proud Boys to 'Stand back and stand by,' energizing them in a way that they never dreamed possible by a President of the United States?"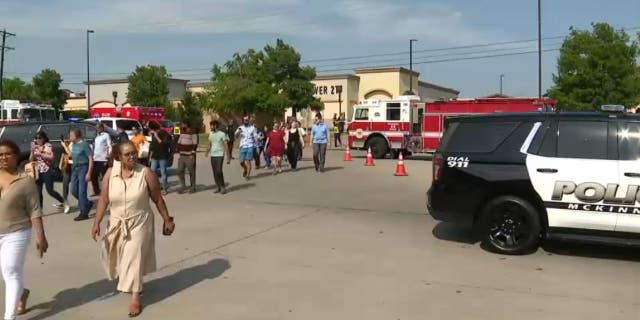 She then urged voters to channel their horror and sorrow over the tragedy into voting.
"This is political," she said. "And this issue deserves to be the most important issue on the ballot going forward. Channel that anger, channel that grief. Channel it in a way that we can say to governors like we have in Missouri and Texas, that we do want something different than the slaughter of innocents on the streets of America."
McCaskill added, "We are now famous for it."
Read the full article from here