Former Republican Rep. Mark Walker is moving towards declaring his candidacy for governor in battleground North Carolina.
Walker, a pastor from Greensboro who ran unsuccessfully for the GOP Senate nomination in the 2022 election cycle, will hold an event on Saturday, May 20, where he "will be announcing his plans for the 2024 governor's race in North Carolina," according to a political adviser.
According to a statement released Tuesday from Tim Murtaugh, a veteran Republican strategist and communicator with National Public Affairs, Walker "is looking forward to seeing hundreds of friends and supporters as this important election approaches next year. He and his wife, Kelly, have heard from pastors, officials, and groups across North Carolina, all encouraging him to run, and have been discussing it and praying about it with their close friends and family."
Republican sources in Walker's obit tell Fox News that "the former congressman is expected to announce for governor on the 20th."
NORTH CAROLINA LT. GOV. ROBINSON LAUNCHES GOP GUBERNATORIAL CAMPAIGN
Walker was first elected to the House of Representatives in 2014 and spent six years representing the North Carolina's 6th Congressional District, which at the time was located in the north-central portion of the state. During part of his tenure in Congress, he was elected to head the conservative Republican Study Committee.
Walker ran for the GOP Senate nomination in a field that included former Gov. Pat McCrory and was won by then-Rep. Ted Budd, thanks in part to an endorsement from former President Donald Trump. Budd won last November's Senate election in North Carolina, keeping a Republican held seat in red hands.
Walker would become the third major Republican in the GOP gubernatorial race, following Lt. Gov. Mark Robinson and state Treasurer Dale Folwell, who both announced their campaigns earlier this year.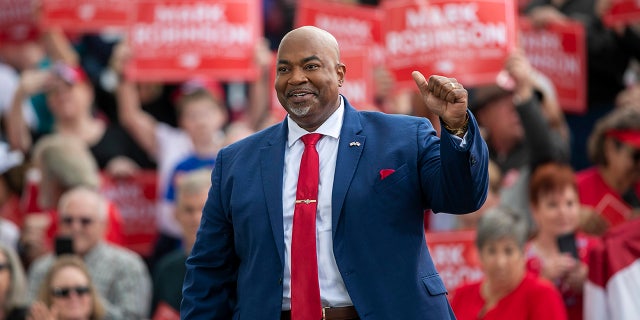 State Attorney General Josh Stein is the only major candidate running for the Democratic nomination. The winner of the 2024 election will succeed Democratic Gov. Roy Cooper, who is term-limited after winning election in 2016 and re-election in 2020.
Murtaugh, in his statement, appeared to take aim at the other Republicans in the race, saying "because Democrats will be putting everything they have into the coming race, it's essential that Republicans nominate a candidate who can withstand the scrutiny of a gubernatorial election."
Read the full article here