Podcaster and former Obama staffer Jon Lovett argued that Sen. Dianne Feinstein, D-Calif., "should no longer be in the Senate" and should be encouraged to resign.
Speaking on his podcast "Pod Save America," Lovett remarked that the 89-year-old senator should step down from her position and that other people should be encouraging her to resign as well.
"Dianne Feinstein should no longer be in the Senate. She should resign, and more people should be calling on her to resign," Lovett said.
He went on to say that Feinstein's recent hospitalization for shingles was a further example of the Democratic lawmaker appearing to be unfit to serve in the Senate, particularly because of holdups in judicial nominations.
SF CHRONICLE CALLS ON FEINSTEIN TO RESIGN IF REPORTS ABOUT COGNITIVE DECLINE ARE TRUE 
"There's been a lot of reporting about Dianne Feinstein no longer being fit to serve in the Senate representing the biggest state in this country. She's currently out for shingles. That is sad. That is obviously not her fault, but because she is not in the Judiciary Committee, Durbin has said that it has made it basically impossible to move a lot of these lower court nominees to the Senate for a vote," Lovett said. "Which means that Dianne Feinstein who should not be in the Senate is now preventing us from being able to confirm judges."
He also criticized Feinstein's team for allowing her to continue to serve despite her failing health. 
"And as sad as it is to sort of see someone who's had an incredibly storied and long career and has done a lot of good for this state, I think what the people around Dianne Feinstein are doing, being part of this farce of having a lack of a senator at such an important job is really wrong," Lovett added.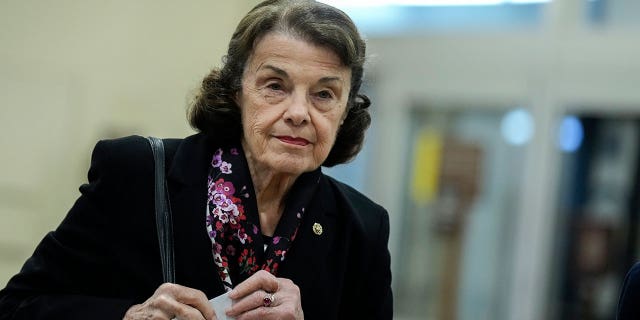 There have been reports of anonymous Democratic lawmakers that have called on Feinstein to resign while speaking with the San Francisco Chronicle in April of last year. One senator was quoted as saying, "It's bad, and it's getting worse" regarding her health and memory issues.
CBS REPORTER DEMANDS SENATORS WORRIED ABOUT DIANNE FEINSTEIN'S COGNITIVE DECLINE COME FORWARD 'ON THE RECORD' 
Former California Sen. Barbara Boxer, however, openly suggested that Feinstein could consider retirement in a Los Angeles Times from Dec. 2021.
"If Sen. Feinstein were to call me today and asked my advice, I would say only you can decide this," Boxer said. "But from my perspective, I want you to know I've had very productive years away from the Senate doing good things. So put that into the equation."
Amid the concerns, Feinstein expressed in December her intentions to serve the rest of her term until 2024.
"Yes, absolutely," Feinstein said. "There's still two years, you know. A lot can happen in two years."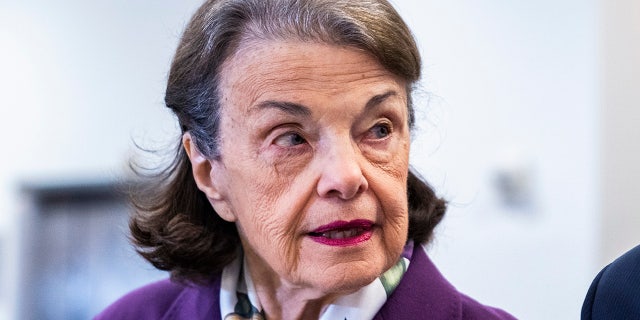 In February, Feinstein's office released a statement that she would not seek re-election after serving in the Senate for over 30 years. However, shortly after the announcement, Feinstein appeared to be unaware of her own retirement when speaking with reporters. Within the same week, Feinstein also appeared to not remember her vote on a judicial nominee.
Read the full article here