"Flashdance" is celebrating its 40th anniversary.
First released in 1983, the movie follows the story of Alex Owens, an 18-year-old girl working as a welder in a steel mill. Owens has dreams of being a professional dancer, and works nights as a cabaret performer. With encouragement from her mentors and boyfriend, Alex gets enough courage to audition for the Pittsburgh Conservatory of Dance and Repertory.
The movie was a box office success, going on to become the third-highest grossing movie of the year domestically, with many of its songs, including the Academy Award-winning "Flashdance… What a Feeling" and "Maniac" becoming hits.
Here is where the cast of the hit movie is today. 
IRENE CARA, 'FLASHDANCE,' 'FAME' SINGER, CAUSE OF DEATH REVEALED AFTER UNEXPECTED PASSING
Jennifer Beals
Prior to starring as Alex Owens in "Flashdance," Jennifer Beals had only appeared on camera as a minor character in the 1980 film, "My Bodyguard." Just three years later, Beals was nominated for a Golden Globe Award for actress in a comedy or musical, for her portrayal of Alex Owens.
Through the later half of the 1980s, Beals was balancing her acting career while studying at Yale University and took on fewer projects. However, after graduating in 1987, she appeared in "Split Decisions," "Vampire's Kiss" with Nicolas Cage, "Sons" and "In the Soup," opposite Steve Buscemi.
She continued to act throughout the '90s in films like "Dead On Sight," "Devil In a Blue Dress," alongside Denzel Washington, "Four Rooms" and "The Last Days of Disco," as well as making her first appearance on TV in six episodes of "2000 Malibu Road."
In the early 2000s, she appeared in a mix of TV movies and feature films, including "Runaway Jury" and "Catch That Kid." In 2004, she began starring as Bette Porter in Showtime's "The L Word," which ran for six seasons until 2009. During this time, she also appeared in "The Grudge 2," "Law & Order" and "My Name is Sarah."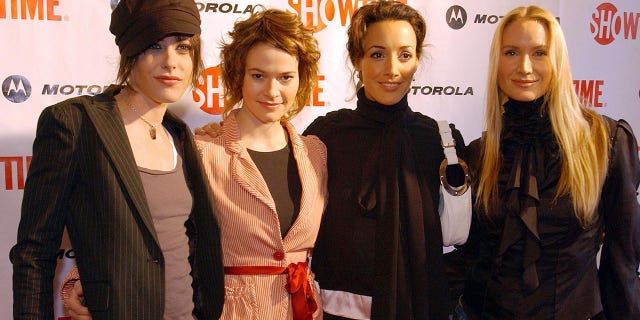 Just one year after "The L Word" came to an end, Beals starred alongside Denzel Washington, Mila Kunis and Gary Oldman in "The Book of Eli." She then starred in "The Night for Dying Tigers," before landing her own series, "The Chicago Code," which was canceled after 13 episodes.
In 2015, Beals played UCLA gymnastics coach, Valorie Field, known to her athletes as Coach Val, in "Full Out." 
She has also appeared in episodes of "Castle," "The Mob Doctor," "Lauren," "Motive," "Proof," "The Night Shift" and "The Last Tycoon."
Beals later landed a starring role on the series "Taken" – a prequel to the movies starring Liam Neeson – which aired for one season.
JENNIFER BEALS ON WORKING WITH KELSEY GRAMMER: 'IT WAS A DREAM COME TRUE'
In 2019, Beals starred in nine episodes of "Swamp Thing," following that up with a four episode arc on Disney +'s "The Book of Boba Fett" and five episodes of "Law & Order: Organized Crime." Most recently, she reprised her role as Bette Porter in the reboot for "The L Word," Showtime's "The L Word: Generation Q," which ran for three seasons from 2019 to 2023.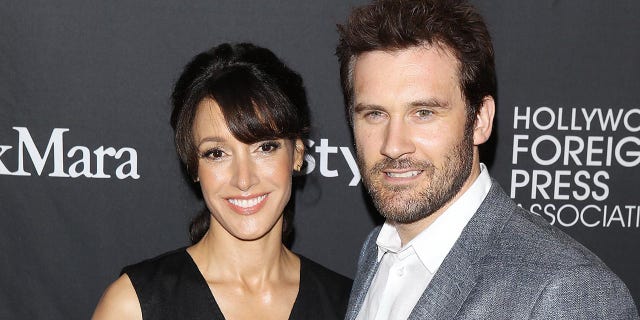 Beals married her first husband, Alexandre Rockwell in 1986, and the two were married for 10 years before getting a divorce in 1996. 
Two years after her divorce, Beals married entrepreneur, Ken Dixon, in 1998. In October 2005, Beals gave birth to the couple's first child, a daughter named Ella. Beals is also stepmother to Dixon's two children from his previous marriage.   
Michael Nouri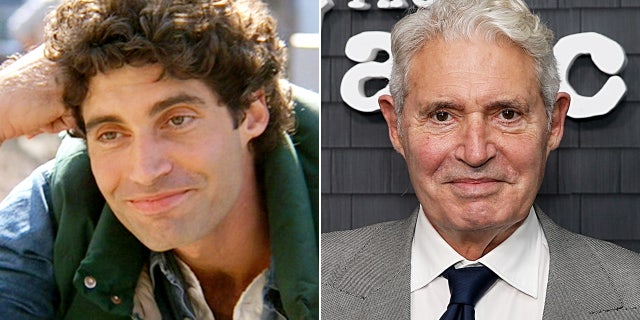 Prior to starring as Nick Hurley in the movie musical "Flashdance," Michael Nouri was a stage actor, who first appeared on Broadway in the play "Forty Carats," before making the switch to movies and TV. He went on to receive a Daytime Emmy Award nomination for his role in the soap opera "Search for Tomorrow."
After his starring role in "Flashdance," Nouri appeared in a string of TV movies, including "Secrets of a Mother and Daughter," "Star Fairies" and "Between Two Women," as well as on the show "Bay City Blues." In 1986, he landed a starring role on the show "Downtown," which lasted 14 episodes.
Following the cancelation of his show, he starred in the horror movie "The Hidden," as well as the films "Thieves of Fortune," "Little Vegas," "Captain America" and "Total Exposure." 
From 1992 to 1995, he starred in the sitcom "Love & War," also starring Joanna Gleason, Jay Thomas and Susan Dey. During that time, he also appeared in the films "Da Vinci's War," "No Escape No Return," "Lady In Waiting," "Between Love and Horror," "Victor/Victoria" and "To the Limit."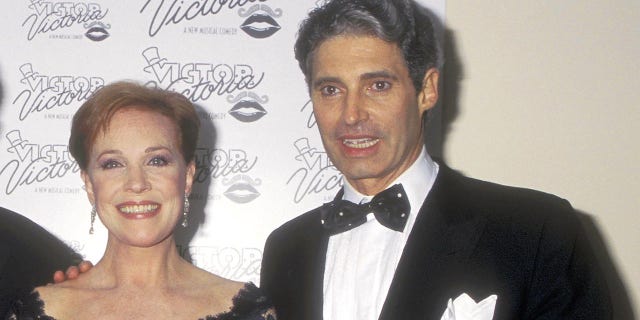 In 1995, Nouri returned to Broadway, starring in the musical "Victor/Victoria," alongside Julie Andrews. The show opened in October 1995 and played 25 previews and 734 performances before closing on July 1997.
Throughout the rest of the j'90s, he made appearances in various TV shows and movies, including "Law & Order," "Style & Substance," "Early Edition," "Law & Order: Special Victims Unit," "Second Honeymoon," "Gideon's Crossing," "The District" and "Touched by an Angel."
He followed that up with appearances on "The Practice," "The West Wing," "Cold Case," "The Terminal," starring Tom Hanks, and a 17-episode arc on "The Young and the Restless." Nouri had small roles in the popular films "Last Holiday," starring LL Cool J and Queen Latifah, as well as in "The Proposal," starring Ryan Reynolds and Sandra Bullock.
For the rest of the 2000s, Nouri landed recurring roles on "The O.C.," "Law & Order: Criminal Intent," "Brothers & Sisters," "Army Wives" and "Damages." From 2010 to 2011, he starred on "All My Children," appearing on the show for 119 episodes.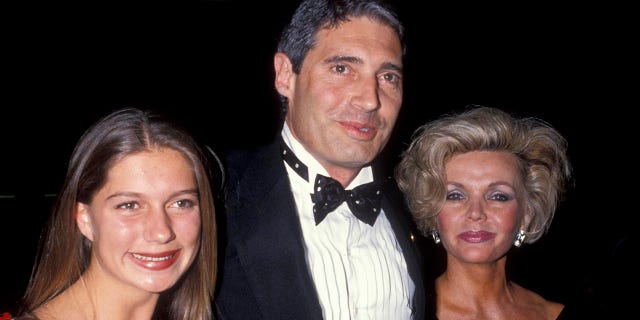 Nouri later appeared in "American Crime Story: The Assassination of Gianni Versace," and nine episodes of "Yellowstone." Most recently, he appeared in the films "My Favorite Girlfriend" and "The Grotto," as well as the show "The Watcher."
Nouri married his first wife, Lynn Goldsmith, in 1976. The couple divorced two years later, ending their marriage in 1978. He was then married to Vicki Light from 1986 to 2001. Nouri has two daughters, Hannah and Jennifer.
Lilia Skala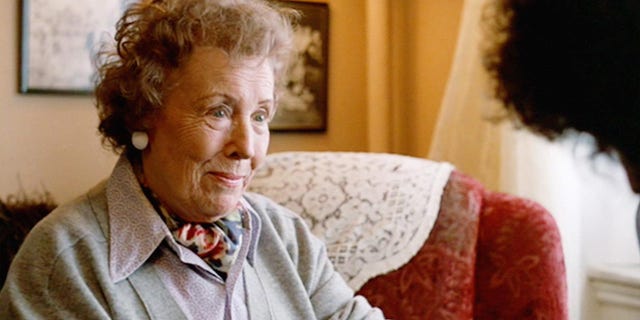 According to a biography written by Lilia Skala's son Peter Skala, the actress wanted to be in the industry since childhood, however her parents wanted her to have a more "respectable" career, and therefore moved her to Germany to study. 
Once there, Skala studied architecture at the University of Dresden, graduating summa cum laude, and went to be first female member of the Austrian Association of Engineers and Architects.
After rediscovering her love of acting, she made her on-screen debut in the 1930s, primarily in Austrian films, before landing a role in the series "The Philco Television Playhouse," in 1949. 
She followed that up with appearances in TV shows throughout the 1950s, including "Mama," "Search for Tomorrow," "Guiding Light," "Tales of Tomorrow" and "Valiant Lady."
FLASHDANCE STAR WAS ALMOST 'X FILES' AGENT SCULLY
Skala went on to star in the movies "Lilies of the Field" – for which she received an Academy Award and Golden Globe nomination – "Who Has Seen the Wind," "Ship of Fools" and "Ironside."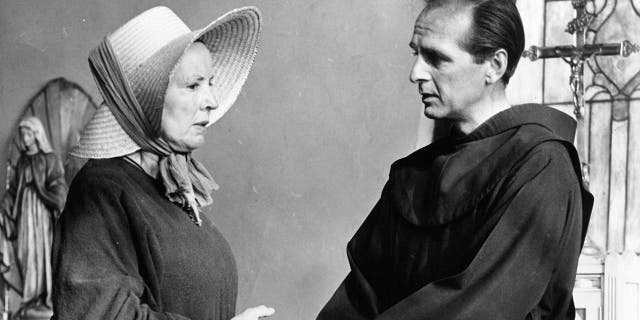 In the 1960s, Skala starred in "Caprice," "Charly," "The Name of the Game," "The Sunshine Patriot," "Probe," "Deadly Hero" and "Roseland," for which she was nominated for a Golden Globe Award. She later appeared in "Sooner or Later," "Heartland," "The End of August" and "Flashdance," in which she played a retired ballet dancer who acts as a mentor for the main character, Alex Owens. 
Her final acting roles include the films "Testament," "House of Games" and the 1990 movie "Men of Respect," when she was 94.
While acting on screen, Skala also appeared on a number of Broadway shows, including "Letter to Lucerne," "With a Silk Thread," "Call Me Madam," "The Diary of Anne Frank," "Forty Carats," "Zelda," "Medea and Jason" and "The Survivor."
Skala married her husband Louis Erich Skala in 1922. The couple welcomed two children together. In 1939, Skala and her family fled Nazi-occupied Austria for the United States.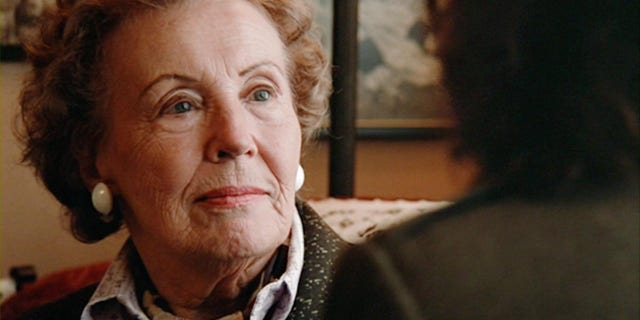 The actress passed away due to natural causes in December 1994 at the age of 98. 
Sunny Johnson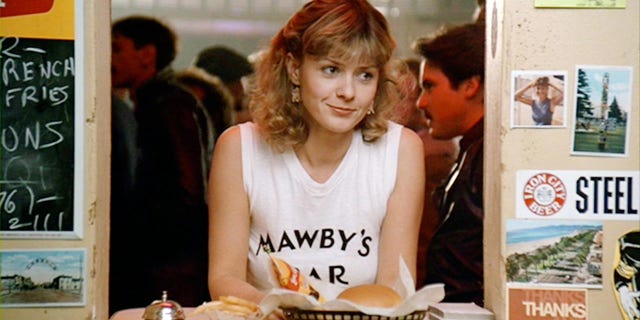 Sunny Johnson got her start as a guest on the hit show "Charlie's Angels" in 1977, quickly making the transition into movies, starring in "Almost Summer" in 1978.
She followed that up with roles in "National Lampoon's Animal House," "Where the Buffalo Roam," "The Golden Moment: An Olympic Love Story" and "Nights at O'Rears." 
Throughout the 1980s, Johnson starred in the movies "Dr. Heckyl and Mr. Hype," "The Night the Lights Went Out In Georgia" and made appearances on the shows "Bosom Buddies" and "The Devlin Connection," before taking on the role of Jeanie Szabo in her most recognizable film, "Flashdance."
Johnson then starred in the movies "Imps*" and "The Red-Light Sting." Her final on-screen roles were in the shows "Bay City Blues" and "This is the Life."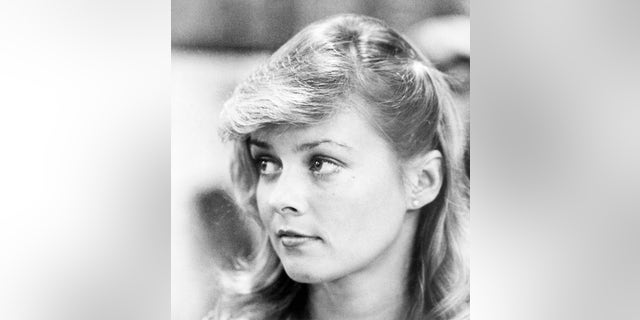 In June 1984, Johnson was found unconscious in her Los Angeles home by her boyfriend Archie Hahn, and was subsequently rushed to UCLA Medical Center for treatment. 
When at the hospital, doctors determined she had suffered a brain hemorrhage and was placed on life support. Johnson passed away at the age of 30.
Kyle T. Heffner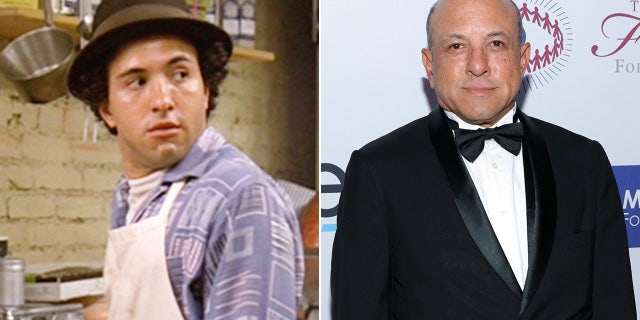 Kyle T. Heffner had only a few minor roles, including in an episode of "The Facts of Life," before landing the role of Richie Blazik in "Flashdance."
Following the success of "Flashdance," he went on to star in "The Woman in Red," "Runaway Train," "Spellbinder," "When Harry Met Sally" and "Mutant on the Bounty." He then appeared on a number of sitcoms, including "The Golden Girls," "Who's the Boss," "Murphy Brown," "Seinfeld," "Nash Bridges," "Suddenly Susan" and "Gideon's Crossing."
He continued acting throughout the 2000s, starring in the movies "Love, Lust & Joy," "Crash Point Zero," "High Crimes" and "Shrink Rap," as well as appearing on the shows, "Curb Your Enthusiasm," "Desperate Housewives" and "Days of Our Lives."
WOMAN WHOSE LIFE INSPIRED 'FLASHDANCE' LOSES ANOTHER COPYRIGHT BATTLE
From 2010 to 2013, Heffner appeared in episodes of "Rules of Engagement," "Parenthood," "iCarly," "General Hospital" and "Shameless." He then went on to star in "The Book of Daniel," "Red Sky," "Private Number," "The Burning Dead" and "Bereave."
His most recent on-screen roles are in "Destination Hollywood," "Good Mourning" and "Perry Mason." 
Lee Ving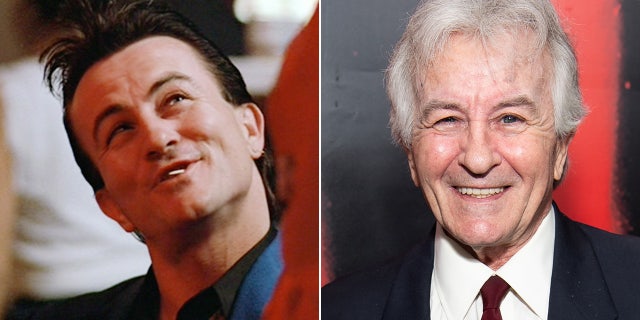 "Flashdance" was Lee Ving's first acting role, however he was already famous at that point – Ving was the lead singer of the hardcore punk band Fear. 
In July 1981, the group was featured in the punk documentary "The Decline of Western Civilization," which caught the attention of John Belushi. Belushi convinced "Saturday Night Live" executives to make the band the musical guest on the show's Halloween episode that year. 
However, during their "SNL" performance, fans of the band rushed the stage and formed a mosh pit, with one fan taking the mic and yelling curse words on live TV. This led to some damage to production equipment, executives ending the show early and Fear getting banned from the show.
"The real audience at 'Saturday Night Live' was scared to death," Ving told Rolling Stone years after the incident. "They didn't know what was happening with all the mayhem. The main NBC guy was at home watching with his wife and freaked out, calling the station saying, 'Go to stock footage. Cut, cut, cut!'"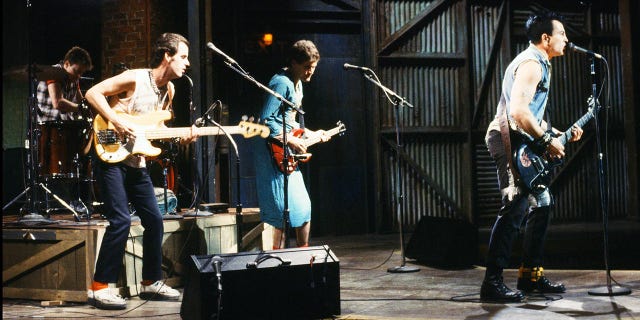 By the time "Flashdance" was released, Fear was struggling to find venues willing to let them perform due to the "SNL" performance chaos. The band ultimately broke up in 1987.
They reunited a few times over the years, with Ving playing the guitar and providing vocals on the albums, "The Record," "More Beer," "Live…For the Record," "Have Another Beer with Fear" and "American Beer."
While dealing with the backlash from the performance, Ving was also acting in the films, "Get Crazy," "Streets of Fire," "The Wild Life," "Clue" and "Black Moon Rising." He went on to appear in the shows "Fast Times," "Fame" and "Who's The Boss," in which he played another bad boy.
Ving continued to act steadily from 1987 to 1991, appearing in "Scenes from the Goldmine," "Dudes," "Grace Secrets" and "The Taking of Beverly Hills." He didn't appear on-screen again for 10 years, making his return in the 2001 film, "Fast Sofa," after which he took a six-year break.
He appeared in 2007's "I'm Calling Frank," 2009's "Endless Bummer," 2013's "The Castle" and 2021's "Death Rider in the House of Vampires."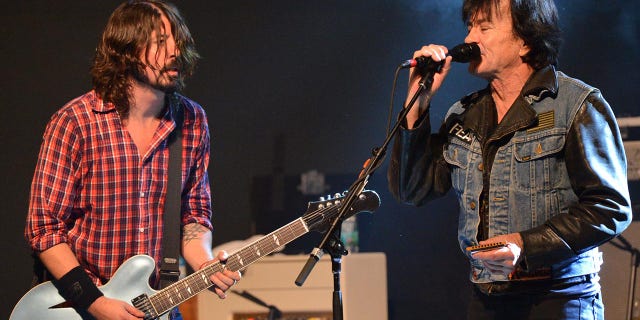 Ving is considered to be a pioneer in punk music, appearing in Dave Grohl's documentary "Sound City," with Grohl listing Ving as one of his musical idols. 
Cynthia Rhodes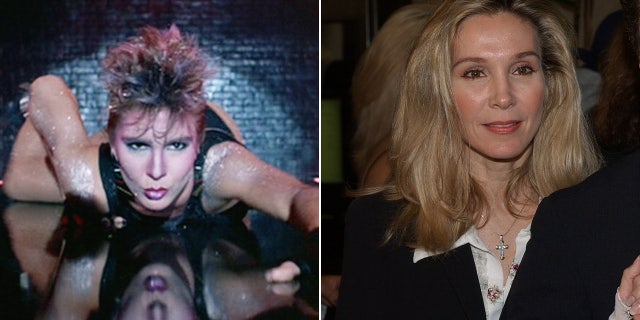 Before getting the role of Tina Tech in "Flashdance," Cynthia Rhodes had only appeared in a few music videos, and had a small role in the 1980 fantasy musical movie "Xanadu."
SINGER RICHARD MARX AND WIFE DIVORCING AFTER 25 YEARS
Following her role on "Flashdance," Rhodes appeared in another dance-related movie, "Staying Alive," the sequel to the 1977 hit "Saturday Night Fever," in which she played a dancer and John Travolta's love interest.
The following year, she appeared in her first non-dance-related movie, "Runaway," also starring Tom Selleck and Kirstie Alley. 
Her biggest role came in 1987, when she starred as Penny Johnson in "Dirty Dancing," starring Jennifer Grey and Patrick Swayze. Her character was the main catalyst for getting Swayze and Grey's characters together as love interests, as her character's health issues forced the two to become dance partners.
Rhodes' final acting role was in the 1991 movie "Curse of the Crystal Eye." Throughout her career, Rhodes appeared in a number of music videos, including "Rosanna" by the band Toto, "The Woman in You" by the Bee Gees, "Don't Mean Nothing" by Richard Marx and "Calling It Love" and "Room to Move" by Animotion.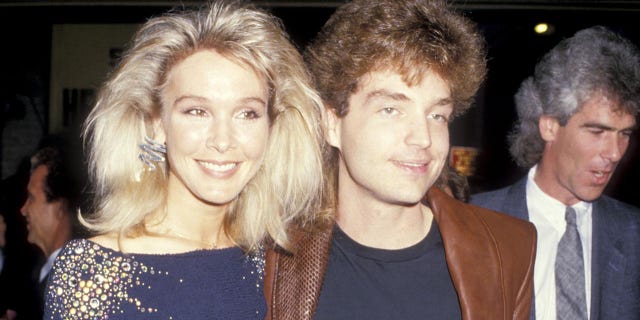 Rhodes met her husband, Richard Marx, in 1983 while working on "Staying Alive" and got married a few years later in January 1989. The couple had three sons together but ultimately announced they were getting a divorce in April 2014 after 25 years of marriage. 
Ron Karabatsos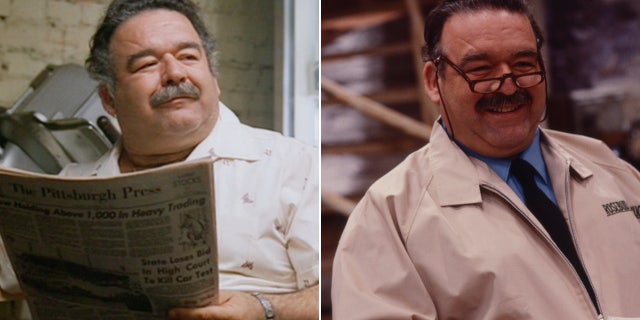 Prior to getting his first acting job in the movie "Prince of the City" in 1981 – and playing Jake Mawby in "Flashdance" – Ron Karabatsos was an Army veteran and a homicide detective in the Union City, California, police department.
Following his role on "Flashdance," Karabatsos mostly starred in TV movies and made appearances in a number of projects, including, "Blood Feud," "Legs," "Missing Pieces," "Hill Street Blues" and "The Cotton Club." In 1984, Karabatsos got a role on the sitcom "Dreams," alongside John Stamos. 
In 1985, Karabatsos was cast in the first season of "Our Family Honor." He then went on to appear in "Fortune Dane," "Joanna," "Brothers," "Our House," "Once a Hero" and "Cold Steel."
Karabatsos also appeared as a supporting character in the show "We Got It Made," before making appearances on "Who's the Boss," "Murder, She Wrote," "My Blue Heaven," "Hollywood Heartbreak," "Coach," "Hunter" and "Jake and the Fatman."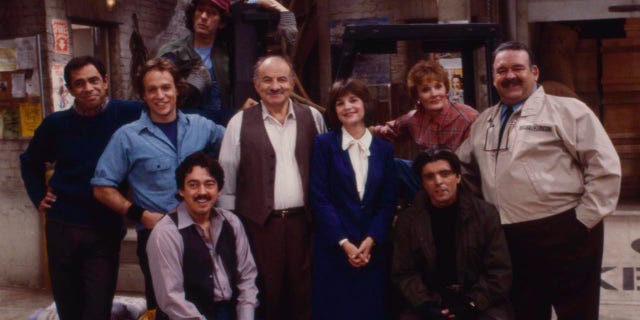 The actor continued to act steadily throughout the '90s, appearing in "Where Sleeping Dogs Lie," "Matlock," "Step By Step," "Get Shorty," "Baby Face Nelson" and "Mad About You."
His final acting roles were in "The Crew," "Dead Last," "Karen Sisco" and "Surviving Christmas."
Karabatsos passed away in April 2012, just a few days before his 79th birthday, due to complications associated with a noncommunicable disease. 
He was survived by his wife Janell, his daughter Dawnne Rigsby, his son-in-law Edward Rigsby, his granddaughter Melanie Till and her husband Jeff and two great-granddaughters, Aeris and Freya.
Read the full article here