The FBI "failed to act" on a "clear warning sign" that the bureau was the "target" of a Hillary Clinton-led effort to "manipulate or influence the law enforcement process for political purposes" ahead of the 2016 presidential election, Special Counsel John Durham found.
Durham was referring to intelligence on a plan stirred up by Hillary Clinton's presidential campaign in July 2016 to tie then-candidate Donald Trump to Russia in an effort to distract from the investigation into her use of a private email server and mishandling of classified information.
DURHAM FINDS DOJ, FBI 'FAILED TO UPHOLD' MISSION OF 'STRICT FIDELITY TO THE LAW' IN TRUMP-RUSSIA PROBE
Durham found that then-CIA Director John Brennan "realized the significance" of the intelligence that Clinton was stirring up a plan to tie Trump to Russia—so much so, he "expeditiously" briefed then-President Barack Obama, then-Vice President Joe Biden, and other top national security officials.
But nothing came of that briefing or of his subsequent referral of the information to the FBI, according to Durham's final report.
"The aforementioned facts reflect a rather startling and inexplicable failure to adequately consider and incorporate the Clinton Plan intelligence into the FBI's investigative decision-making in the Crossfire Hurricane investigation," the report states.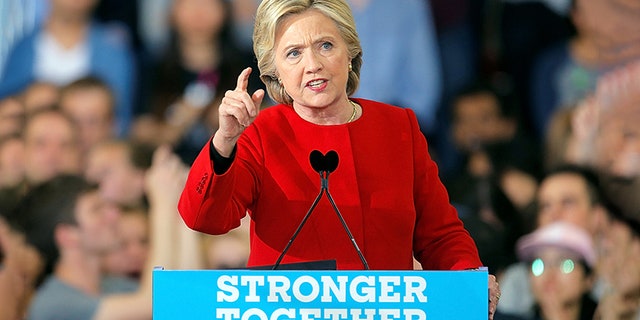 "Indeed, had the FBI opened the Crossfire Hurricane investigation as an assessment and, in turn, gathered and analyzed data in concert with he information from the Clinton Plan intelligence, it is likely that the information received would have been examined, at a minimum, with a more critical eye," the report continued.
In October 2020, Fox News Digital first reported the Brennan briefing to Obama and administration officials, after then-Director of National Intelligence John Ratcliffe declassified Brennan's handwritten notes memorializing that meeting.
The FBI on July 31, 2016, opened a counterintelligence investigation into whether candidate Donald Trump and members of his campaign were colluding or coordinating with Russia to influence the 2016 campaign. That investigation was referred to inside the bureau as "Crossfire Hurricane."
FLASHBACK: DNI DECLASSIFIES BRENNAN NOTES, CIA MEMO ON HILLARY CLINTON 'STIRRING UP' SCANDAL BETWEEN TRUMP, RUSSIA
Durham found, after years of investigating, that the FBI did not have any actual evidence to support the start of that investigation.
But on July 28, 2016, then-CIA Director John Brennan briefed Obama on a plan from one of Hillary Clinton's campaign foreign policy advisers "to vilify Donald Trump by stirring up a scandal claiming interference by the Russian security service." Biden, former Attorney General Loretta Lynch, former FBI Director James Comey, and former ODNI James Clapper were in the Brennan-Obama briefing, the report says.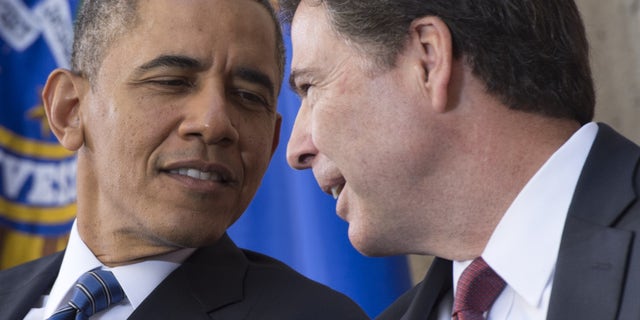 After that briefing, the CIA properly forwarded that information through a Counterintelligence Operational Lead (CIOL) to then-FBI Director James Comey and then-Deputy Assistant Director of Counterintelligence Peter Strzok, with the subject line: "Crossfire Hurricane."
Fox News first obtained and reported on the CIOL in October 2020, which stated: "The following information is provided for the exclusive use of your bureau for background investigative action or lead purposes as appropriate."
"Per FBI verbal request, CIA provides the below examples of information the CROSSFIRE HURRICANE fusion cell has gleaned to date," the memo continued. "An exchange [REDACTED] discussing US presidential candidate Hillary Clinton's approval of a plan concerning US presidential candidate Donald Trump and Russian hackers hampering US elections as a means of distracting the public from her use of a private email server."
The memo was heavily redacted.
Durham interviewed a number of Clinton campaign officials, including then-foreign policy advisor, now-Biden National Security Adviser Jake Sullivan. Sullivan, when asked about the Clinton Plan intelligence, said he had not seen the reporting, and called it "ridiculous." 
"Although the campaign was broadly focused on Trump and Russia, Sullivan could not recall anyone articulating a strategy or 'plan' to distract negative attention away from Clinton by tying trump to Russia, but could not conclusively rule out the possibility," the report states.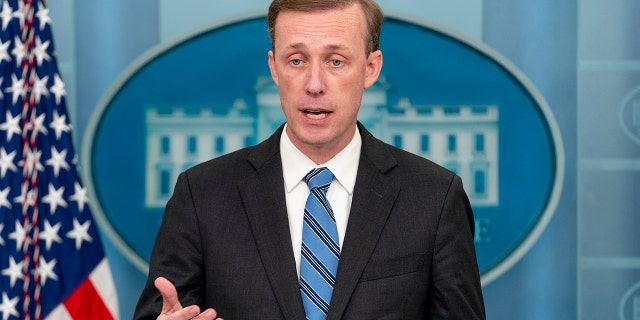 FLASHBACK: DNI DECLASSIFIES BRENNAN NOTES, CIA MEMO ON HILLARY CLINTON 'STIRRING UP' SCANDAL BETWEEN TRUMP, RUSSIA
Durham, in his report, said the FBI "failed to act on what should have been—when combined with other incontrovertible facts— a clear warning sign that the FBI might then be the target of an effort to manipulate or influence the law enforcement process for political purposes during the 2016 presidential election."
"Whether or not the Clinton plan intelligence was based on reliable or unreliable information, or was ultimately true or false it, it should have prompted FBI personnel to immediately undertake an analysis of the information and to act with far greater care and caution when receiving, analyzing, and relying upon materials of partisan origins, such as the Steele Reports, and the Alfa Bank allegations," Durham's report states.
Durham also said the FBI "should have disseminated the Clinton Plan intelligence more widely among those responsible for the Crossfire Hurricane investigation so that they could effectively incorporate it into their analysis and decision-making and their representations to the OI attorneys, and, ultimately, the FISC."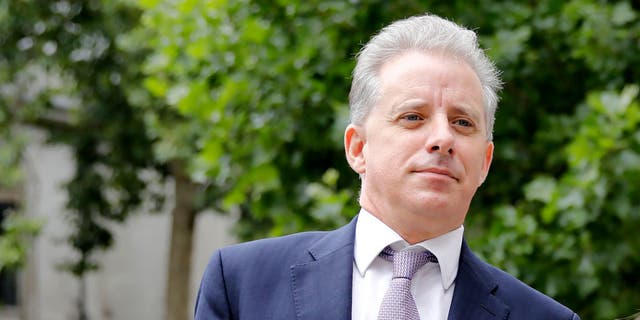 The anti-Trump Steele dossier was also linked to the Clinton campaign.
The dossier contained allegations of purported coordination between Trump and the Russian government. It was authored by Christopher Steele, an ex-British intelligence officer.
The Clinton campaign and the DNC funded the dossier through the law firm Perkins Coie, where both Elias and Sussmann were employed at the time. 
The Justice Department inspector general revealed that the unverified anti-Trump dossier helped serve as the basis for controversial Foreign Intelligence Surveillance Act (FISA) warrants obtained against former Trump campaign aide Carter Page. 
And the 2017 Intelligence Community Assessment (ICA) on Russian election interference revealed that the dossier had, at the time, only "limited corroboration." CIA officials at the time pushed back, arguing the dossier should not be included in the assessment, casting it as simply "internet rumor."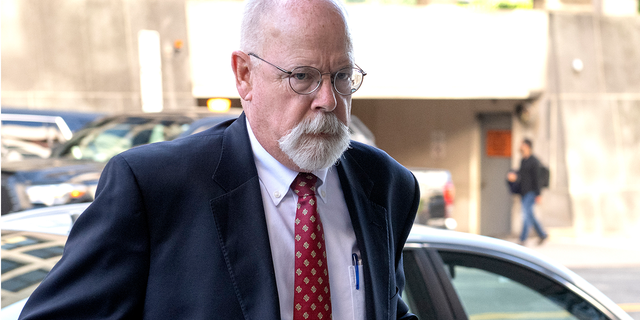 The dossier has been largely discredited. 
FLASHBACK: NEWLY DECLASSIFIED INTEL DOCUMENT NOTED STEELE DOSSIER CLAIMS HAD 'LIMITED CORROBORATION' 
The FBI's investigation was handed off to Special Counsel Robert Mueller after Trump was elected. Mueller was appointed on May 17, 2017. But Mueller's team, like the FBI, did not investigate the allegations linked to Clinton-affiliated individuals.
But Durham's team could not charge anyone related to omission or failure to act on the "Clinton Plan Intelligence."
"Whether these failures by U.S. officials amounted to criminal acts, however, is a different question," Durham's report states.
"Although the evidence we collected revealed a troubling disregard for the Clinton Plan intelligence and potential confirmation bias in favor of continued investigative scrutiny of Trump and his associates, it did not yield evidence sufficient to prove beyond a reasonable doubt that any FBI or CIA officials intentionally furthered a Clinton campaign plan to frame or falsely accuse Trump of improper ties to Russia," the report states.
TRUMP SAYS THERE 'MUST BE A HEAVY PRICE TO PAY' FOR COMEY, DEMOCRATS AFTER RELEASE OF DURHAM REPORT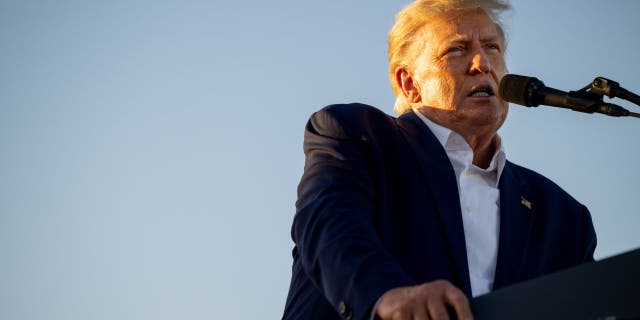 READ DURHAM'S REPORT ON THE ORIGINS OF THE FBI'S RUSSIAN COLLUSION PROBE
Durham said his team also was not able to find sufficient evidence to prove that the "omission" of the Clinton Plan intelligence from applications to the FISC "was a conscious or intentional decision, much less one intended to influence the Court's view of the facts supporting probable cause." 
"In sum, the government's handling of the Clinton Plan intelligence may have amounted to a significant intelligence failure and a troubling instance in which confirmation bias and a tunnel-vision pursuit of investigative ends may have caused government personnel to fill to appreciate the extent to which uncorroborated reporting funded by an opposing political campaign was intended to influence rather than inform the FBI," the report states.
It added: "It did not, all things considered, however, amount to a provable criminal offense." 
Reacting to Durham's report, the FBI said in a statement: "The conduct in 2016 and 2017 that Special Counsel Durham examined was the reason that current FBI leadership already implemented dozens of corrective actions, which have now been in place for some time. Had those reforms been in place in 2016, the missteps identified in the report could have been prevented. This report reinforces the importance of ensuring the FBI continues to do its work with the rigor, objectivity, and professionalism the American people deserve and rightly expect."
 
Read the full article here