The FBI improperly used warrantless search powers against U.S. citizens more than 278,000 times in the year ending November 2021, according to an unsealed Foreign Intelligence Surveillance Court (FISC) filing.
U.S. citizens covered in that improper effort included people involved in the Capitol riot on Jan. 6, 2021; George Floyd protesters during the summer of 2020; and donors to a failed congressional candidate, the filing said.
Section 702 of Foreign Intelligence Surveillance Act (FISA) allows the government to conduct targeted surveillance of non-U.S. persons located abroad to acquire foreign intelligence information. When U.S. citizens are flagged as part of these investigations, the FBI takes over the process of querying them for possible security reasons.
The court filing, which spanned 127 pages, was unsealed Friday by the FISC, but was filed in April 2022.
ODNI REPORT REVEALS 'SIGNIFICANT DECLINE' IN FBI QUERIES OF US CITIZENS UNDER FISA 702 LAST YEAR
The FBI has faced scrutiny for the misuse of Section 702, and FBI Director Christopher Wray has said the bureau has taken steps to reform the system.
Fox News Digital first reported last month that the Office of the Director of National Intelligence said there was a "significant decline" in the total number of queries the FBI made into U.S. citizens between 2021 and 2022 under Section 702, due to the changes the bureau made to its "systems, processes, and training relating to U.S. persons queries."
In the year ending November 2022, the FBI conducted a total of about 204,000 queries, a 94% drop from the previous year's reporting period when it conducted nearly 3.4 million.
FISA WARRANTS DROPPED SHARPLY DURING CORONAVIRUS PANDEMIC, INTEL AGENCIES SAY
The filing released on Friday detailed a number of the improper queries, including a batch query for "over 19,000 donors to a congressional campaign."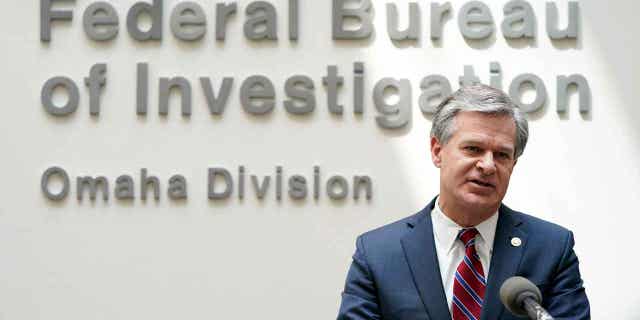 "The analyst who ran the query advised that the campaign was a target of foreign influence, but NSD [National Security Division] determined that only eight identifiers used in the query had sufficient ties to foreign influence activities to comply with the querying standard," the filing stated.
It is unclear to which congressional campaign the filing is referring. Fox News has learned the candidate was not a member of Congress and did not win his or her election.
The filing also said another batch of queries was made in June 2020, "using identifiers of 133 individuals arrested in connection with civil unrest and protests between approximately May 30 and June 18, 2020."
JORDAN SAYS FBI SHOULD BE KICKED OUT OF PROBES INTO US CITIZENS FLAGGED IN FISA INVESTIGATIONS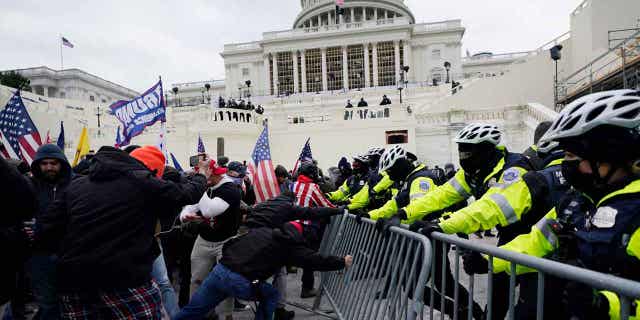 The civil unrest was due to the death of George Floyd in police custody in May 2020.
"The query was run to determine whether the FBI had 'any counter-terrorism derogatory information on the arrestees,' but without 'any specific potential connections to terrorist related activity' known to those who conducted the queries," the filing stated.
The filing revealed that an FBI employee ran more than 23,000 queries "to find possible foreign influence, although the analyst conducting the queries had no indications of foreign influence related to the query term used."
The filing said "no raw Section 702 information was accessed as a result of these queries."
HOUSE INTEL UNVEILS BIPARTISAN GROUP TO OVERSEE FISA SECTION 702 REFORM, END 'EGREGIOUS ABUSES'
Queries can help to "find connections between individuals and entities," as well as to identify threats to the U.S. homeland or national security interests abroad. Queries also help to identify potential victims of national security threat activity — like possible victims of cyberattacks on U.S. infrastructure by foreign actors.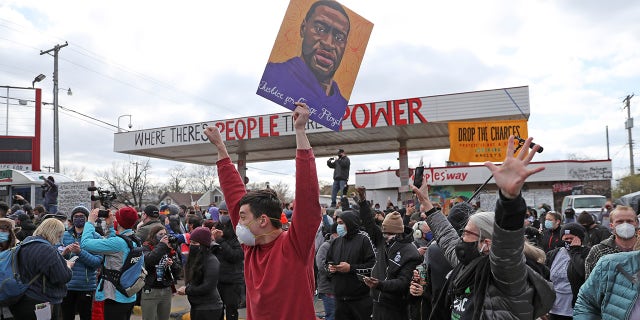 Between December 2021 and November 2022, the FBI's queries conducted based on evidence of a crime "increased slightly." But the number of instances in which the FBI "failed to obtain a required court order prior to reviewing the results of certain evidence of a crime-only queries declined."
The report also shows the FBI opened "zero" investigations into U.S. persons who are not considered a threat to national security in the year ending November 2022.
FISA Section 702 is set to sunset on Dec. 31, and lawmakers on both sides of the aisle are proposing reforms in order to reauthorize the section, with more congressional oversight.
FISA reform became a priority for both Republicans and Democrats following a 2019 review from Justice Department Inspector General Michael Horowitz. That review found significant inaccuracies and omissions by the FBI in a FISA warrant application to surveil former Trump campaign adviser Carter Page in 2016, and has proposed significant reforms to FISA Section 702 since.
Read the full article here