Another Arizona Diamondbacks pitcher has had a run-in with a bird.
Randy Johnson infamously hit a dove with one of his trademark heaters during a spring training game March 24, 2001, and despite being a Hall of Famer and five-time Cy Young winner, many remember that moment above others during his illustrious career. 
Zac Gallen experienced a similar situation Wednesday, but it wasn't during a game. The Diamondbacks ace was throwing in the outfield when a bird flew by at the wrong time. Gallen's throw hit the bird. 
You can see in the video of the incident that the teammate Gallen is throwing to was confused as to why the ball made a sharp change of direction. He, then, realized why. 
Bally Sports Arizona reported that Gallen was throwing a curveball to his teammate. 
DIAMONDBACKS' MERRILL KELLY EJECTED FROM GAME IN BIZARRE SEQUENCE
This scene, though, wasn't as wild as Johnson's. 
The big lefty launched a fastball, which would top 100 mph at the time, toward home plate and the dove's feathers flew into the air as it fell to the field.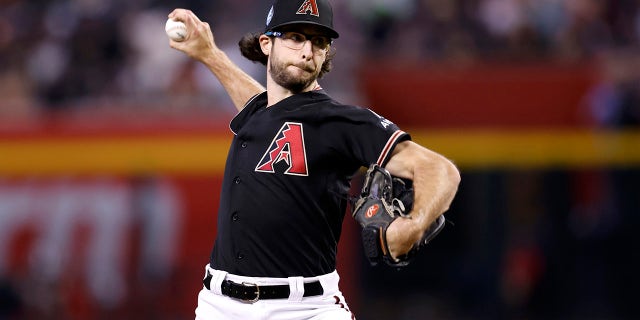 Johnson won his third Cy Young Award in the National League during that 2001 season, posting a 2.32 ERA over 249.2 innings. And that was at 37 years old. 
Gallen, 27, is having quite a start to the 2023 campaign. He owns a 2.35 ERA over 57.1 innings with 70 strikeouts to eight walks.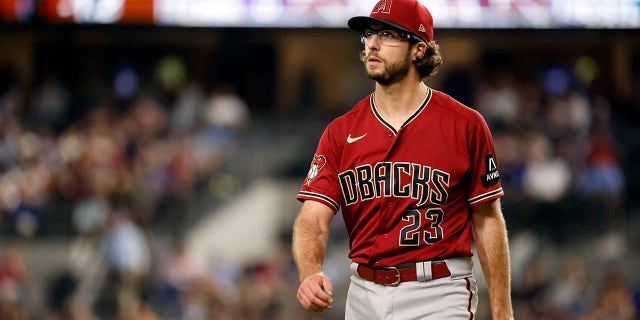 The Diamondbacks have won six of his nine starts. 
Read the full article here