FIRST ON FOX: Florida Gov. Ron DeSantis will join former President Donald Trump and other top Republican leaders headlining the annual NRA-ILA Leadership Forum later this month, Fox News Digital has learned. 
"The 2023 NRA-ILA Leadership Forum represents a significant gathering of national leaders. This event underscores the importance of defending our constitutional rights and highlights the vital role of the NRA and its members in protecting freedom and liberty. Our high-caliber speaker lineup emphasizes the significance of preserving our freedoms," NRA Executive Vice President and CEO Wayne LaPierre exclusively told Fox News Digital Tuesday.
The event will be held in Indianapolis April 14 with a "stacked lineup" of leaders such as Trump, former Vice President Mike Pence, Indiana Gov. Eric Holcomb, Indiana Sen. Mike Braun, Ohio Rep. Jim Jordan, South Dakota Gov. Kristi Noem and others. 
This will also mark the first time DeSantis has spoken at the annual event. He will be brought in via a "special video appearance," according to the NRA. Florida made history this week when DeSantis signed a permitless carry bill into law, making the U.S. a constitutional carry-majority nation. 
DESANTIS' SIGNATURE TIPS US INTO MAJORITY 'CONSTITUTIONAL CARRY' NATION WITH NEW FLORIDA GUN RIGHTS LAW
DeSantis' announced appearance comes as speculation intensifies that he might make a 2024 presidential run. Former South Carolina Gov. Nikki Haley, who has already announced a 2024 run, will also address the NRA April 14 via video. 
TRUMP SAYS NRA 'UNDER SIEGE' BY DEM OFFICIALS WHO WANT TO 'DESTROY' IT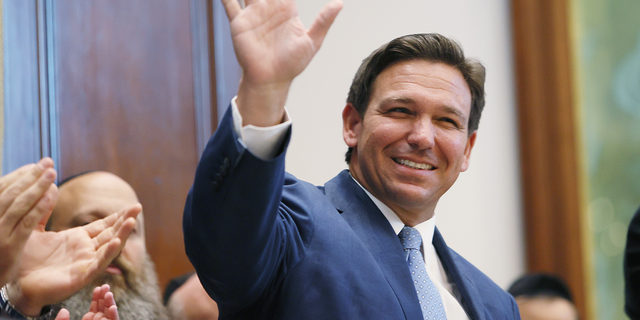 Trump, who announced his 2024 run in November, has repeatedly addressed NRA members both during his presidency and after, including last year when the forum was held in Houston. 
NRA DIGS IN FOR LEGAL FIGHT AGAINST WOKE PROSECUTOR OVER ALLEGED 'ROADMAP' OF ABUSE
During his remarks last year, Trump rejected Democratic calls for gun control following the devastating school shooting in Uvalde, Texas. He highlighted to the crowds that "when a crisis strikes and law enforcement isn't nearby, "there is no one you would rather have … than an armed, expertly trained, member of the NRA."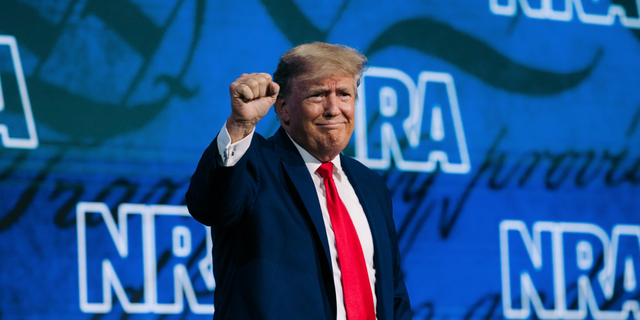 The leadership forum takes place on the first day of the NRA's annual meeting, which is a three-day event. This year, the event will feature 14 acres of the latest guns and gear on the market and seminars and events on gun ownership. 
"Once again, the NRA is excited to host some of America's most influential speakers at our Leadership Forum," said Randy Kozuch, interim executive director, NRA-ILA. "This is truly the event of the year for NRA members. Speakers will discuss many of today's most pressing issues and remind all of the importance of protecting the Second Amendment."
Read the full article from here