Democratic lawmakers have attacked conservative Supreme Court justices over ethical matters in recent weeks but have overlooked issues involving liberal justices in the past. 
Justice Clarence Thomas has taken the brunt of the criticisms from left-wing lawmakers after ProPublica reported he had received gifts from Republican mega-donor Harlan Crow and didn't report them, though Thomas' defenders say the justice has complied with the court's reporting guidelines. Since then, Politico reported that Justice Neil Gorsuch had sold a home to a law firm leader whose firm had several cases "before or presented to the court" and failed to document the sale. 
The revelations led to Democratic attacks against the Supreme Court and Thomas. Senate Judiciary Committee Chairman Dick Durbin said Thomas' relationship with Crow is a "conflict of interest" given Crow's status as a GOP donor. Rhode Island Sen. Sheldon Whitehouse called for a Justice Department investigation.
"It would be best for the Chief Justice to commence a proper investigation, but after a week of silence from the Court and this latest disturbing reporting, I'm urging the Judicial Conference to step in and refer Justice Thomas to the Attorney General for investigation," Whitehouse said in a mid-April statement.
REPORT ON CLARENCE THOMAS' TRAVEL HABITS IS 'POLITICS PLAIN AND SIMPLE': EXPERT
But Democrats remained quiet throughout the years when reports surfaced on Supreme Court justices concerning their potential conflicts, including proximity to Democratic mega-donors, omitting trips and reimbursements, failing to recuse themselves from cases involving companies in which they had financial stakes and cases concerning issues they had worked on in the past.
Retired Justice Stephen Breyer, who served on the high court from 1994 to 2022, had been identified as maintaining close ties to the wealthy Chicago-based Pritzker family.
OpenSecrets reported that from 2004 to 2018, Breyer took more trips than any other Supreme Court justice (219). The Pritzker family, known for their generous contributions to Democratic causes, supported many of the trips.
The billionaire relatives, mainly Democratic Illinois Gov. J.B. Pritzker and his sister Penny Pritzker, who formerly served as the secretary of commerce in the Obama administration, have funneled $23.3 million to Democratic committees over the past ten years, according to a Fox News Digital review of campaign finance records. 
Breyer's Pritzker-backed trips included two related to his post as a juror for the Pritzker Prize for Architecture, which honors architects yearly, OpenSecrets reported. Breyer became a juror for the group in 2011 before becoming its chair in 2018.
Gov. Pritzker has attempted to influence judicial elections. In 2021, he banned out-of-state money for judicial campaigns ahead of supreme court races in his state. He later dipped into a trust and skirted campaign finance limits he had signed into law, the Chicago Tribune reported. And months ago, he funneled $1 million to the Wisconsin Democratic Party before its pivotal supreme court election that Democrat Janet Protasiewicz won.
Gov. Pritzker's office did not respond to a request for comment.
Breyer has spoken at numerous events held by law firms that handle cases before the Supreme Court. He has also taken part in cases where financial interests were close to home.
In 2015, PBS reported that he had heard arguments in a case as his wife owned $33,000 of a company's stock in the dispute. In 2019, Breyer did not recuse himself from a United Technologies case, even though he owned stock in the company, according to Bloomberg.
DEMOCRATS PRESS SUPREME COURT CHIEF JUSTICE TO INVESTIGATE CLARENCE THOMAS' TRIPS WITH GOP MEGADONOR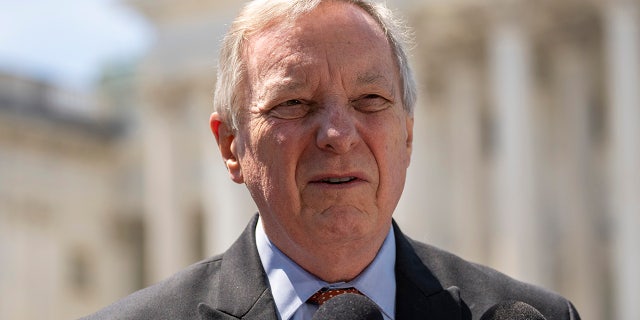 Every year, Supreme Court justices are required to submit disclosure forms that detail their income sources. Between 2004 and 2018, Justices reported 1,306 trips that others had reimbursed, according to the OpenSecrets report. 
Liberal justices, meanwhile, have also omitted several trips and other potential conflicts.
Justice Sotomayor secured lodging for a group of friends at a boutique hotel in Rhode Island for her University of Rhode Island commencement speech in 2016. According to the ABA Journal, she failed to include reimbursements from the university in her disclosure forms for several years.
Watchdog group Fix the Court also discovered in 2022 that Sotomayor had failed to disclose six visits to public universities in her 2016 financial disclosure.
Justice Elena Kagan refused to step away from issues she had previously worked on. Kagan declined to distance herself from ruling on Obamacare despite her past position as the solicitor general, where she gave legal advice. Many questioned whether she could make an impartial decision.
A month after the oral argument, however, Kagan found it necessary to recuse herself from an immigration case she had worked on as solicitor general, SCOTUSblog previously reported.
JUSTICE THOMAS DEFENDS TRIPS TAKEN WITH 'DEAREST FRIENDS' AFTER REPORTS SAY HE ACCEPTED GIFTS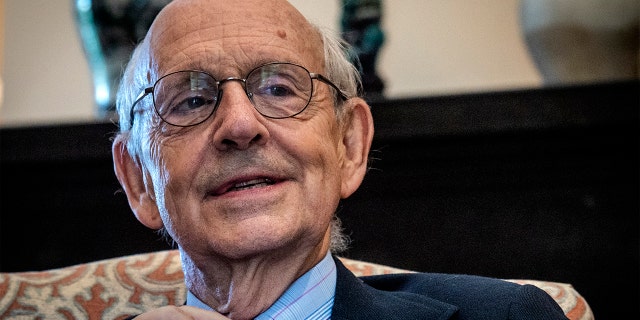 Others further failed to disclose trips and other information. In a 2022 nomination form, Justice Ketanji Brown Jackson revealed that she had previously omitted information from disclosures, including travel reimbursements, teaching income, her husband's consulting income and board memberships, according to SCOTUSblog.
A handful of justices also did not recuse themselves from cases involving their book publishing company, Penguin Random House, including liberal Justices Breyer and Sotomayor and conservative Justice Gorsuch. Sotomayor has received $3 million from the company, making it by far her most significant source of income, the Daily Wire reported.
Durbin, Whitehouse and other Democrats now focusing on Thomas had refrained from voicing concern regarding the liberal justices.
"Sen. Durbin has been calling on the Supreme Court to adopt an enforceable code of conduct for years," a Durbin spokesperson told Fox News Digital. "He first sent a letter to the Chief Justice on this issue 11 years ago. So to say this is about the current Court is incorrect given today's Court did not exist 11 years ago when Sen. Durbin first started speaking out about this issue."
The office of Sen. Whitehouse, who called for a DOJ investigation into Thomas, did not respond to a request for comment.
Following ProPublica's report on Thomas detailing his trips on Crow's yacht and private jet, the Republican mega-donor acknowledged providing "hospitality" to Thomas but stressed that he had never requested it and that their families have been friends for many years.
The report claimed that trips taken by Thomas "have no known precedent in the modern history of the U.S. Supreme Court." 
GRAHAM SAYS DEMS' 'ASSAULT' ON CLARENCE THOMAS MEANT TO 'DESTROY' SUPREME COURT'S 'LEGITIMACY'
Roger Severino, vice president of domestic policy and The Joseph C. and Elizabeth A. Anderlik Fellow at The Heritage Foundation, previously told Fox News Digitial that the report is "politics" and said that justices often receive gifts from friends.
"There is no 'there' there because the justices have received gifts of hospitality from friends forever," Severino said. "And many of the justices have taken far more trips than Justice Thomas on somebody else's dime, including Justice Breyer, who we know has taken at least 233 trips when he was on the bench."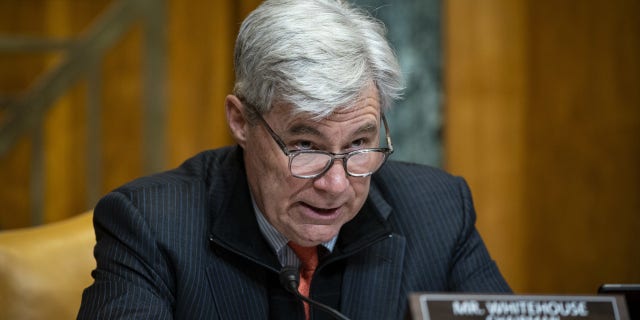 Severino explained that justices are permitted to accept invites to friends' properties for dinner or vacations without paying for it or disclosing it.
Supreme Court Justices do not have to disclose invitations and travel considered "personal hospitality" and are not subject to an ethics code.
"There's nothing to see here, because there's been no allegation whatsoever that accepting travel to a friend's property somehow influenced Justice Thomas's decision-making," Severino said. "That's absurd. If you know anything about Justice Thomas, it's that he's not influenced by outside pressures one whit. He's guided by the law and the Constitution. Period."
Retired liberal Justice Breyer also defended Thomas, calling him a "man of integrity."
"As far as I'm concerned, I sat next to him on the bench for 28 years. I like him. He's a friend of mine. I've never seen him do anything underhanded or say anything underhanded," Breyer said, according to Bloomberg Law.
South Carolina Republican Sen. Lindsey Graham accused his Democratic colleagues on the Senate Judiciary Committee of launching "a concentrated effort" to delegitimize the conservative majority Supreme Court by cherry-picking examples "to make a point."
SENATE DEMOCRATS DEMAND CHIEF JUSTICE ROBERTS OPEN INVESTIGATION INTO CLARENCE THOMAS OVER 'MISCONDUCT'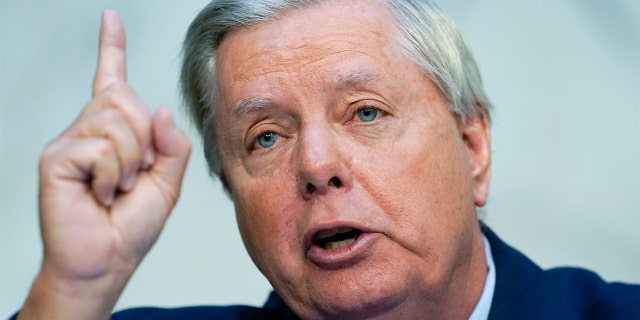 "This assault on Justice Thomas is well beyond ethics," Graham said during a hearing earlier this week. "It's about trying to delegitimize a conservative court that was appointed through the traditional process."
"Your response has been to pack the court," Graham said. "Virtually every member of the Democratic caucus, except maybe one or two, are for expanding the number of judges to dilute the conservative majority that exists today."
Graham then directed his statements toward Durbin, the committee's chairman.
"So, Mr. Chairman, from our point of view, this is not going to work. You can write all the articles you want to write. You can take all the shots at the conservative justices you want to take. You can picket before their houses, and it's not gonna stop people from doing their job," Graham said.
"This is an unseemly effort by the Democratic left to destroy the legitimacy of the Roberts Court; it's put people at risk, it's put their personal safety at risk," he said.
Fox News Digital's Andrew Mark Miller and Brianna Herlihy contributed reporting.


Read the full article here