The suspect in Saturday's Dallas mall shooting that left eight dead and multiple people injured left an odd voicemail on his cell phone in which he ranted or joked about money and paying his phone bill. 
Fox News Digital obtained records 33-year-old Mauricio Martinez Garcia, who authorities later identified in the mass shooting. A phone number listed in the records goes straight to voicemail. 
"Hi, this is Mauricio. If you're the phone company, I already sent the money. If you're my parents, please send money," the message begins. 
He continues: "If you're my financial aid institution, you didn't lend me enough money. If you are my friend, you owe me money." 
DALLAS MALL SHOOTER: WHO IS MAURICIO GARCIA? 
To the ladies, the suspect – who recently still lived with his parents – assures them: "don't worry, I have plenty of money." 
Authorities identified Garcia as suspected of killing eight people at Allen Premium Outlets, a Texas outlet mall. The gunman was fatally shot by a police officer who happened to be near the suburban Dallas mall.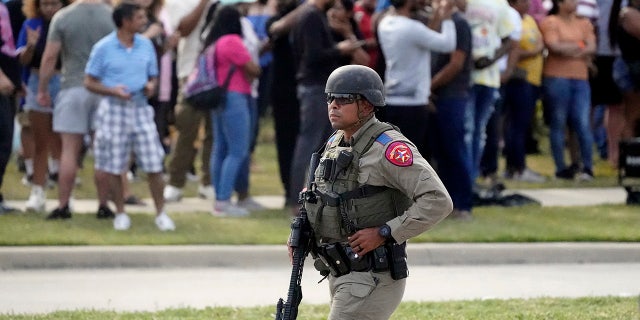 One of the officials said investigators have been searching the motel where Garcia had stayed nearby, and two of the officials said investigators searched a home in the Dallas area connected to the suspect. The official said police also found multiple weapons at the scene after Garcia was killed, including an AR-15-style rifle and a handgun.
Authorities released few details in the aftermath of the assault. They offered no information about those who were killed, including their names.
The Associated Press contributed to this report. 
Read the full article here