A concerned father reached out to Reddit's parenting subreddit seeking advice on whether to allow his 16-year-old daughter to meet in person a 17-year-old boy she "met" on Instagram.
"Is this cause for concern? Daughter asking to hang out with person she met online," wrote Reddit user "meaty_maker" in a March 31 post. 
In the post, "meaty_maker" explained that is 16-year-old daughter is "what I would consider a normal teen" and has social media accounts.
KEEPING KIDS SAFE: 'WAIT UNTIL 8TH' PLEDGE AIMS TO EMPOWER PARENTS TO RESIST SMARTPHONES FOR CHILDREN
"Recently she was chatting on the phone (actual voice conversation) with a young man (17) and they'd like to hang out together and my daughter, knowing my expectations, asked if he could hang out here," he wrote.
The father wrote that he "wanted to say no, but don't have anything solid to suggest it's a problem."
Additionally, "her mom doesn't see the problem and would prefer they be here rather than elsewhere."
"Here's part of what's making me uncomfortable," wrote the dad. "
She goes to a giant high school and has had boyfriends from her school previously. Now some young man reaches out to her via Instagram and they start to chat."
The dad said the 17-year-old has "mutual acquaintances with her, but not all these 'mutuals' she knows in person." 
INCREASED USE OF SOCIAL MEDIA TAKES MENTAL HEALTH TOLL ON TEENS
"The young man is homeschooled and lives about 30 minutes from us, so I can't try to connect him with any other kids or families my family may be acquainted with," he wrote. 
The father wondered if he was "being an over-reactive dad" — or if he's right to be cautious.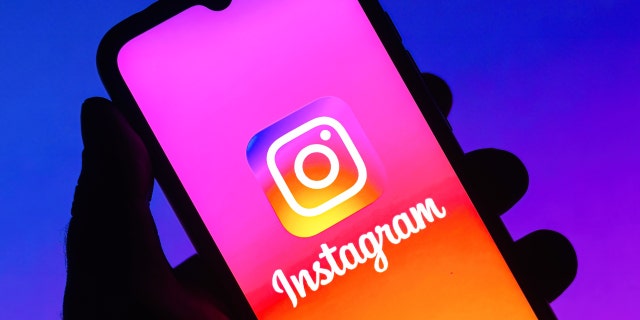 It "seems odd that a kid without association to any school and who lives 30 minutes away all of a sudden has an interest in my kid," he wrote.
He added that "I feel like I don't want this kid to know where we live." 
He asked others, "Am I being overprotective or over-cautious?"
ONLINE DANGERS ARE RAMPANT FOR KIDS TODAY — WHY PARENTS MUST KEEP THEM CYBER SAFE
Fox News Digital reached out to the father for any additional comments or updates. Fox News Digital also reached out to a New York City-based psychologist for expert insight. 
The consensus among the nearly 200 replies to the post so far agreed that the father was not being over-protective — but that he should agree to let his daughter meet the boy in a public place first.
On Reddit, users can "upvote" comments they find helpful and "downvote" those they do not.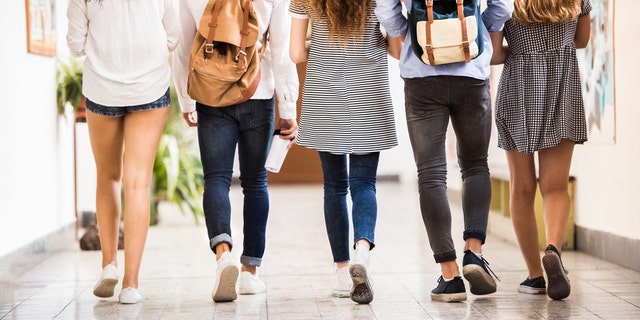 "I would meet in a public space first with you nearby ,before having him come to your home. You don't know if this person is truly who they say they are," wrote Reddit user "FastCar2467" in the top-upvoted reply to the dad's original post.
Another top comment shared a scary situation from the person's past. 
"I did this as a teen (15 at the time, MySpace era)," wrote Immediate_Guess_9853. 
"My parents allowed the guy over, and it turned into my worst nightmare," she wrote. "He turned out to be a stalker and I regretted him knowing where I lived." 
POLICE WARN PARENTS ABOUT 'SCHOOL PHOTO' TREND OF OVERSHARING ON SOCIAL MEDIA
Immediate_Guess_9853 said that if she could everything again, she would have asked to "meet in a public space like a Starbucks with my parent present or nearby." She would have only shared her address if things went well. 
Others, particularly Reddit users who said they were homeschooled, shared more positive stories regarding online encounters with strangers.
She would have shared her address only if things went well, one user noted.
"Addressing your last paragraph, this is how a homeschooled 17-year-old is going to meet people his age," said user TylerSB1. 
"He doesn't have a school where he is naturally going to gain a network of people that he has physically met."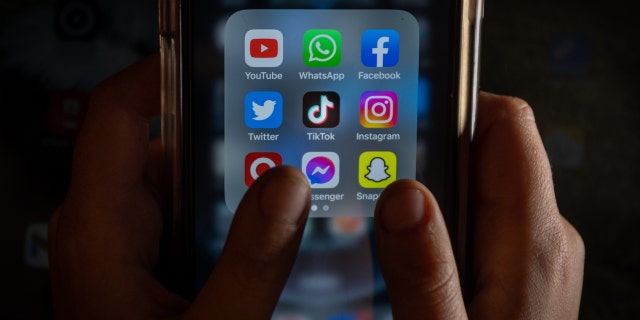 User "thebuffaloqueen" concurred. 
"One of my homeschooled church friends met his future (like 7-8ish years in the future) wife via MySpace in like 2008-ish because she was in my top 8, and I had told him that she was a close friend of mine," she wrote. 
"He just simply didn't have much access to other kids and I was the only other kid in our church's youth group who was allowed on MySpace."
"Exercise a ton of caution but allow it," wrote one person. 
Thebuffaloqueen did "firmly agree" that the first meeting should be in a public space, not in their home — and warned him that preventing their meeting could end poorly. 
"Speaking as a former 16-year-old, if you don't allow them to meet in person on your terms, there is a great chance that she'll just meet him in secret without informing you, which could be super harmful to her if he's lying about who he actually is," she said. 
Multiple Redditors praised the dad for his parenting, given that his daughter trusted him enough to ask him about this. 
"In today's world this is normal. Exercise a ton of caution but allow it," said Reddit user "ahawk90347."
"And be proud she asked you instead of going behind your back. It's a sign of a good parent!"
Read the full article here