A Washington state ferry with nearly 600 people aboard ran aground last month after contaminated fuel caused a generator failure, officials said Wednesday following a weeks-long investigation.
The Walla Walla, a four-engine jumbo class ferry, was en route to Seattle from Bremerton around 4:30 p.m. on April 15 when the vessel ran aground in Rich Passage near Bainbridge Island, just west of Seattle. Washington State Ferries said at the time that the ferry's generator apparently failed.
Internal investigators and the U.S. Coast Guard Pacific Northwest determined that contaminated fuel led to the generator failure, including the ferry's backup systems, resulting in loss of propulsion, steering controls and subsequent grounding, officials said Wednesday.
It was unclear how the fuel was contaminated, and officials said the investigation was ongoing.
WISCONSIN TRAIN REPAIRED, RETURNED TO SERVICE FOLLOWING DERAILMENT INTO MISSISSIPPI RIVER
"To ensure a similar incident does not occur, all fuel currently on board has tested clean," Washington State Ferries tweeted. "New, upgraded generator monitoring gauges have also been installed on both #WallaWalla and its sister ship #Spokane."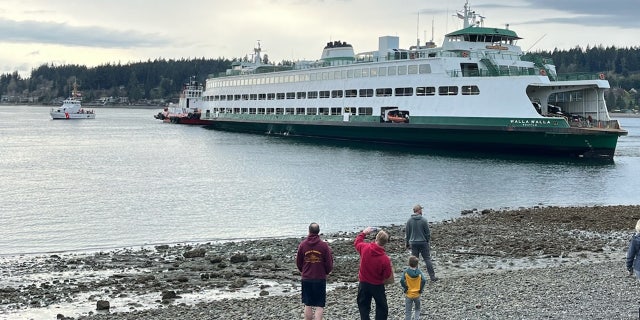 During the grounding last month, hundreds of passengers were stranded for hours on the ferry as they were offloaded onto responding Kitsap Fast Ferry vessels. The U.S. Coast Guard also responded to assist.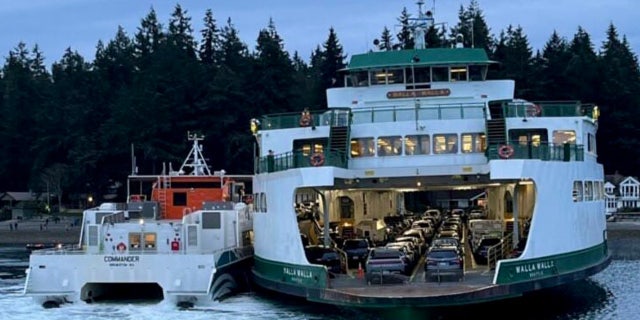 Passenger Kyle Bulger described the impact of the grounding to FOX13 Seattle as feeling like an "earthquake."
ILLINOIS INTERSTATE CRASH INVOLVING 72 VEHICLES LEAVES 6 DEAD, MORE THAN 30 INJURED: 'HORRIFIC'
None of the ferry's 596 passengers or 15 crew members were injured in the grounding, and the Washington Department of Ecology confirmed that there was no pollution or hull damage detected.
The Walla Walla returned to service on Wednesday afternoon.
CLICK TO GET THE FOX NEWS APP
The Walla Walla is 440 feet in length with a draft of 18 feet, with a maximum capacity of 2,000 passengers and 188 vehicles, according to the state's Department of Transportation website.
Read the full article here