Collin Morikawa's opening round at the Masters didn't come without a bit of controversy on Thursday.
The golf rule book came into conversation when Morikawa was setting up for a putt on the sixth hole when one of the Masters live streams got a close-up view of the 12th-ranked golfer in the world marking his ball on the green.
But the video looked as if Morikawa was placing his ball in front of his marker on the green, which would be a penalty.
Morikawa is one of the least controversial golfers on the PGA Tour, so a move like this to gain some sort of edge in the tournament didn't seem like something he'd do. 
And that's why context is key here.
63-YEAR-OLD MASTERS CHAMPION SHOOTS UNDER PAR IN FIRST ROUND
The entire situation apparently wasn't shown in the clip as social media users began defending Morikawa.
Morikawa's ball moved a bit, which means that he was allowed to place it back to where it originally was. Then, one social media user found the full video of what happened to Morikawa.
You can clearly see Morikawa's ball seems to be disturbing him while he's standing over it, forcing him to back off. He also looks to his playing partner, Matt Fitzpatrick, to make sure that where he's placing the ball is fine with him.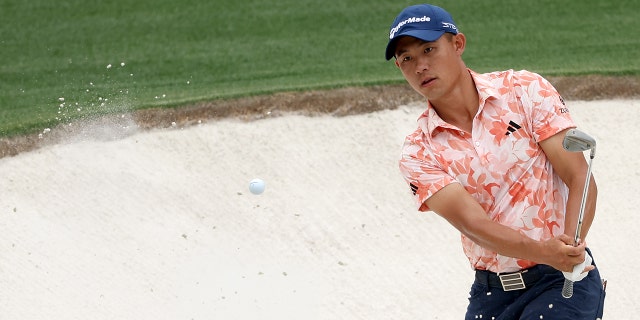 In the end, Morikawa's round wasn't docked any strokes as he finished tied for 13th after shooting 3-under (69) on the round.
GARY PLAYER, 87, DROPS MORBID REMARK AT MASTERS PAR 3 CONTEST: 'ALL MY FRIENDS ARE DEAD'
Morikawa was off to a hot start, finding a birdie on the scoreable second hole as well as the seventh to finish the front nine with a 34 (2-under). However, "Amen Corner" didn't help Morikawa's score as he took his first and only bogey of the round on the 13th.
But he would make up for that and more on the 15th and 16 holes with back-to-back birdies on his way to a 35 on the back nine.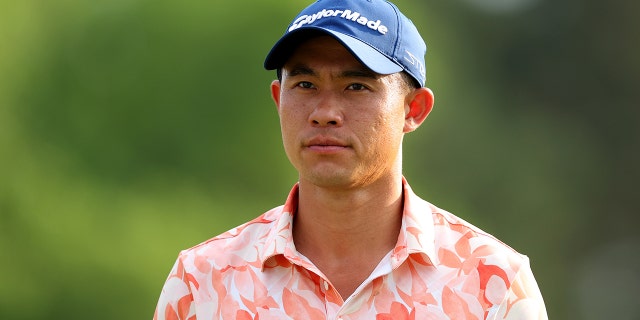 Morikawa will head into his second round Friday with Fitzpatrick again, this time teeing off at 10:18 a.m. after getting out on Augusta National at 1:24 p.m. on Thursday. 
Read the full article here