Cinco de Mayo is celebrated with an assortment of Mexican food and drinks. 
Unlike in Mexico, where the holiday isn't popular, many people in the U.S. celebrate the occasion in a big way. 
Cinco de Mayo is celebratory of the Mexican army victory in the 1862 Battle of Puebla. 
10 DRINKS TO ENJOY ON CINCO DE MAYO
Though Cinco de Mayo is a Mexican holiday, it isn't widely celebrated across the country. It is a rather small holiday in Mexico, although there are military parades and battle reenactments, mostly in Puebla. 
However, the United States honors the holiday quite strongly. Cinco de Mayo has become a celebration of Mexican heritage and culture in the United States. There are many festivals throughout the country. 
Cinco de Mayo is often celebrated in the U.S. with big parties and no party is complete without a table full of Mexican inspired cuisine.
Fresh pico de gallo, spicy guacamole and corn salsa are just a few food items to add to your Cinco de Mayo spread.
Don't forget to put out a large bowl of tortilla chips and serve with sweet or spicy margaritas.
Ingredients for fresh pico de gallo
6 fresh tomatoes
1 red onion
1-2 tbsp minced garlic
Fresh cilantro
Juice from 1 lime
1-2 fresh jalapeños (optional)
Fresh pico de gallo recipe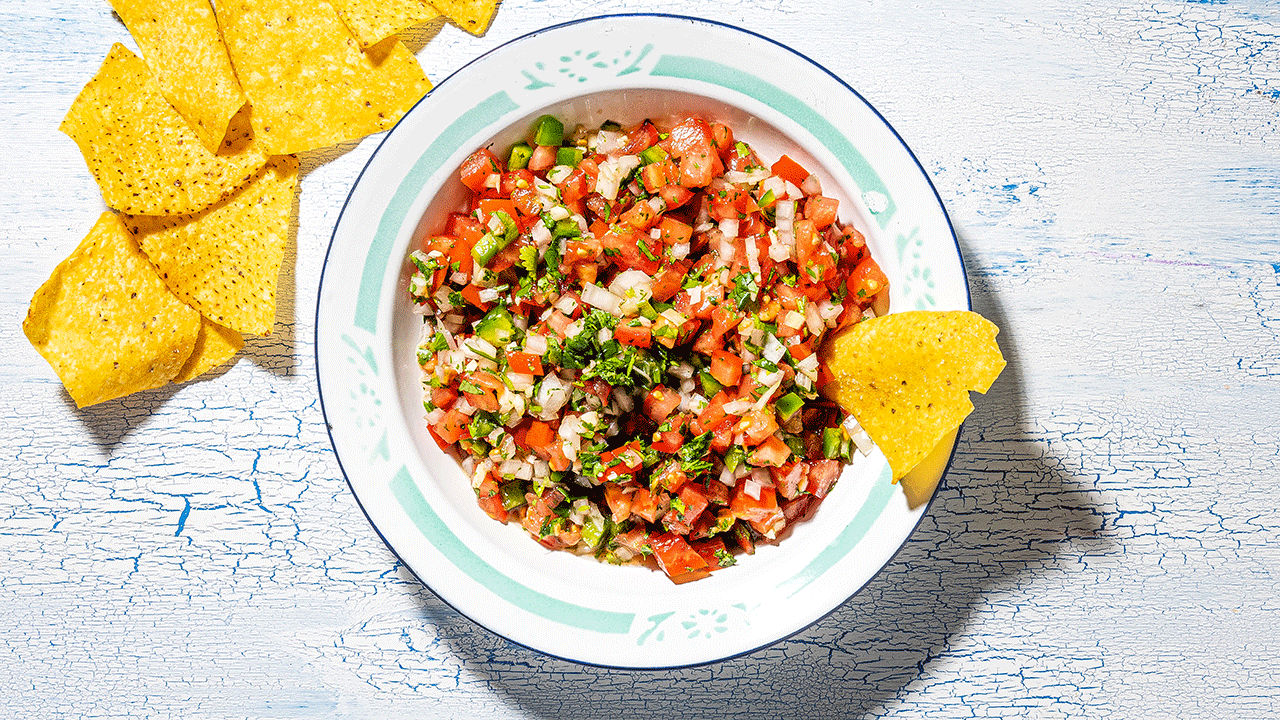 After you've rinsed your tomatoes, you'll need to dice them into small pieces and add them to a bowl. Be sure to remove any stem from the tomatoes as no one wants a bite of pico with a little extra earth. Add tomatoes to a bowl.
While this recipe calls for a red onion, if you prefer white or yellow onions, feel free to substitute. Red onions have much more of a pungent flavor and because of the limited number of ingredients in pico de gallo, we want to include strong flavors. Dice the onions small like you did the tomatoes and add to the bowl.
HOW TO DECORATE YOUR HOME FOR CINCO DE MAYO 
For the garlic, feel free to include fresh and finely chopped garlic cloves. This recipe does call for 1-2 tablespoons of minced garlic but if it's your preference to use fresh, feel free. Add the garlic right to your tomato and onion mixture. Choose between 1–2 tablespoons of garlic depending on how garlicky and sharp you like your dips. Avoid more than 2 tablespoons as we don't want to provide guests with days-long bad breath.
Squeeze juice from one whole lime into the bowl. In regard to cilantro, it's totally up to you how much is added. Cilantro is a great source of nutrients and adds both a lemony and peppery taste to foods. The flavor is strong so if you're not a fan, add ¼ cup. If you relish in the herb, add as much as you want without it becoming the main ingredient.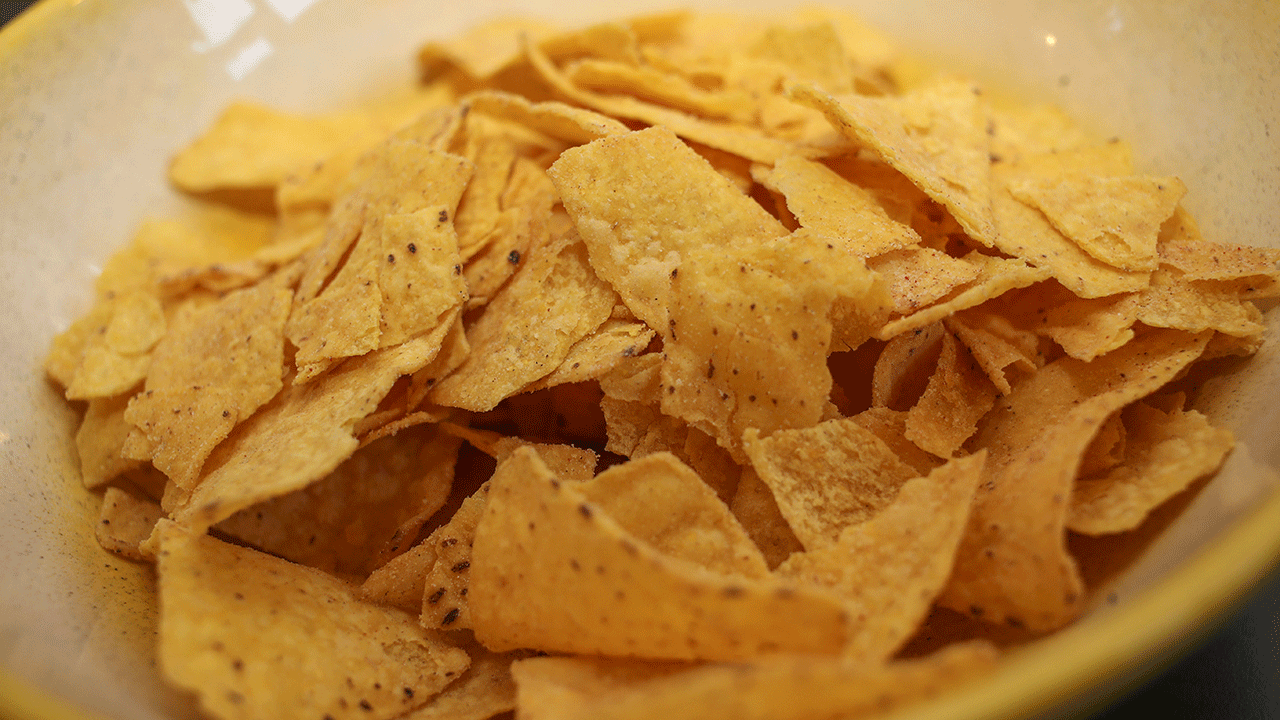 Mix all the ingredients and refrigerate until cold. Serve with tortilla chips.
If you like a dip with a fiery flavor, mince 1-2 fresh jalapeños and add them to the mixture. Fresh jalapeño are much more ideal for this recipe than canned or jarred. They have a crunchy texture, a beautiful bright color and lack tartness. The juice from canned or jarred jalapeño add a pickled flavor and soft texture to the chili pepper.
GUIDE TO TEQUILA SO YOU CAN MAKE AWESOME CINCO DE MAYO COCKTAILS
Finally, if you like a salsa that is watery vs chunky, add all of your ingredients to a blender and blend until smooth and serve the same way.
Ingredients for spicy guacamole
8 ripe avocados
1 red or white onion
Juice from 3 limes
2-3 red chili peppers
½ bunch of cilantro
2 tablespoons olive oil
2 teaspoons of cayenne pepper
2 teaspoons of paprika
2 teaspoons of garlic powder
Salt to taste
Black pepper to taste
Spicy guacamole recipe for a group
Guacamole is a delicious, creamy additive to any meal on Cinco de Mayo. Whether you're enjoying tacos, fajitas, enchiladas or another traditional Mexican dish in celebration of the holiday, guac is a tasty topping.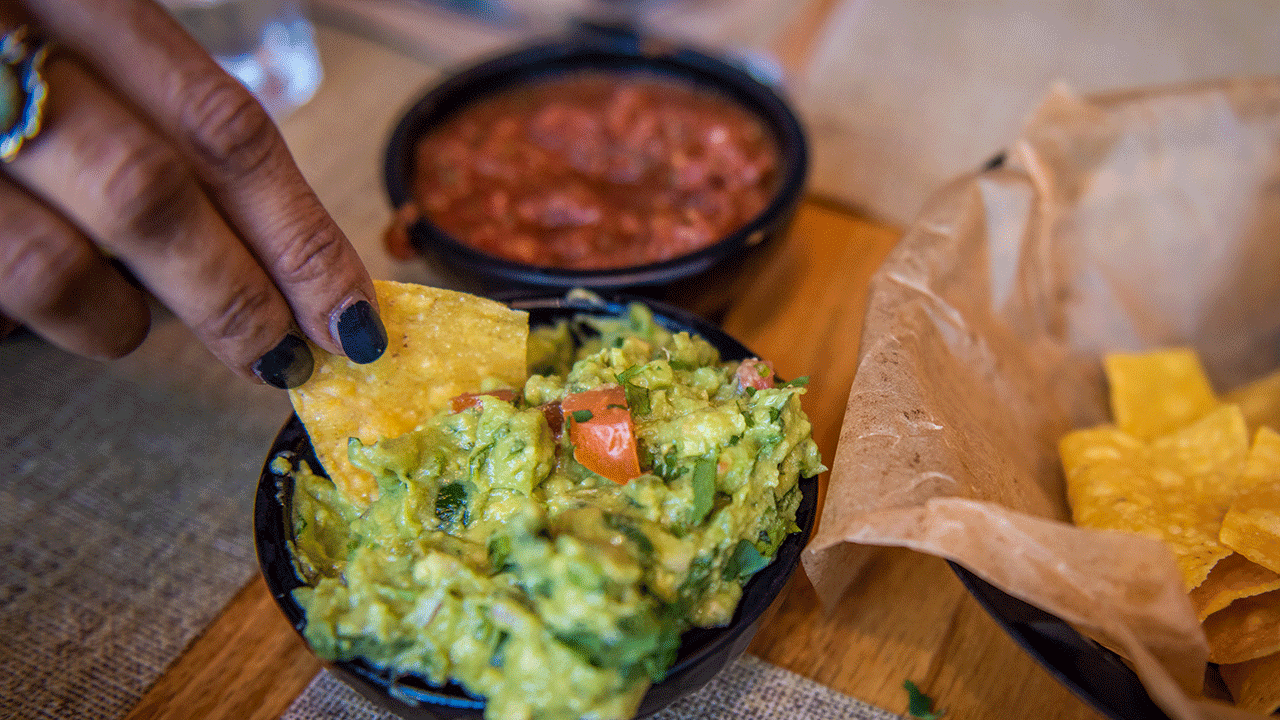 The most wonderful part of using avocado as the main ingredient is that the flavor profiles are so basic you can add a number of savory, tangy, sweet or spicy additives to make it unique to your preferences.
WHAT DOES CINCO DE MAYO COMMEMORATE AND WHY DO WE CELEBRATE? 
This recipe, specifically, includes a combination of spices that will rock your taste buds.
When choosing avocados for your recipe, you'll want to pick them based on when you plan to eat the guacamole. If your intention is to head home and whip up your dip, choose already ripe fruit.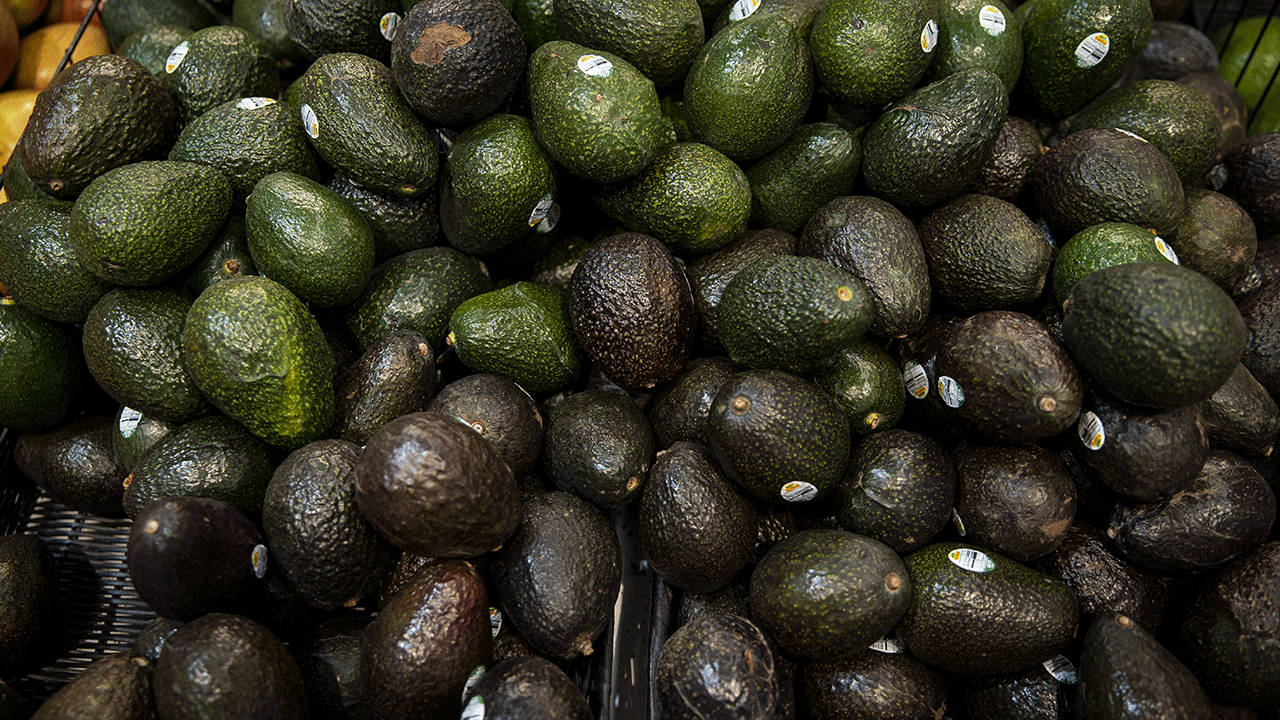 There are a few ways to know whether an avocado is ripe. Here are some of the easiest ways to tell.
Is the avocado a dark green? If so, it's ripe.
Is the avocado soft inside to your touch? If so, it's ripe.
Avoid choosing avocado – unless you're waiting a few days to prepare – that is bright green or hard to the touch. If non-ripe avocados are the only ones available to you, place them in a brown paper bag when you get home and set them in a cabinet. This will speed up the ripening process.
9 CINCO DE MAYO PARTY RECIPES TO PLEASE A HUNGRY CROWD
For your guacamole recipe, start by slicing the avocados in half and removing the pit from each. With a spoon, scoop out the avocado from the skin and add it to a large bowl. Dice one red or white onion into small pieces and add to your bowl.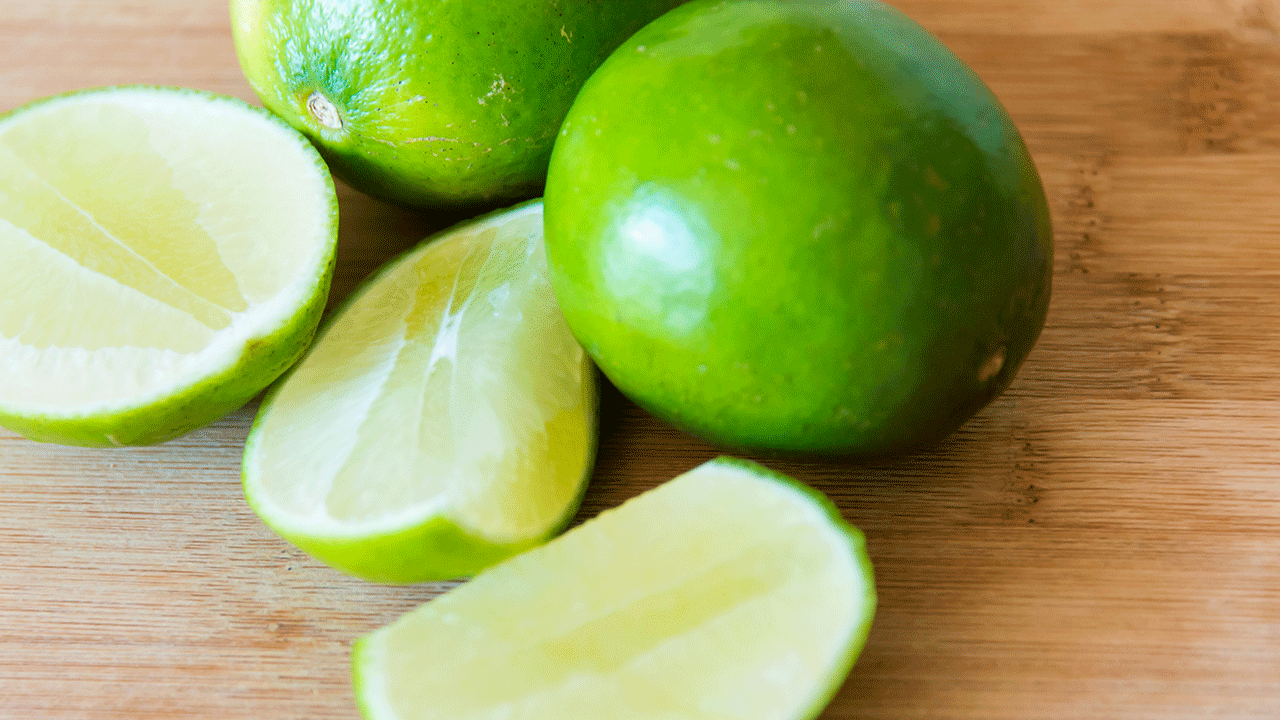 Cut three limes and add the juice from each to your bowl. It might seem like a lot of lime juice but mixing with eight avocados will cut the citrus taste.
Slice red chili peppers into small pieces, almost like a mincing. While you want the flavor of the peppers, you don't want to overpower bites of the guacamole with large pepper slices. For the ultimate spice, include seeds from the peppers in the dip.
Chop fresh cilantro finely and add to the guacamole mixture. Include two tablespoons of olive oil, cayenne pepper, paprika, garlic powder, salt and pepper. When all the ingredients have been added to a bowl together, fold everything in preferably with a spatula until the entirety of the ingredients have been mixed well, and the avocado is mashed.
Serve with tortilla chips right away.
Ingredients for corn salsa
3 ears of corn
1 Roma tomato
1 orange bell pepper
1 red onion
¼ – ½ cup of fresh cilantro
2 teaspoons of paprika
Salt
Pepper
Corn salsa recipe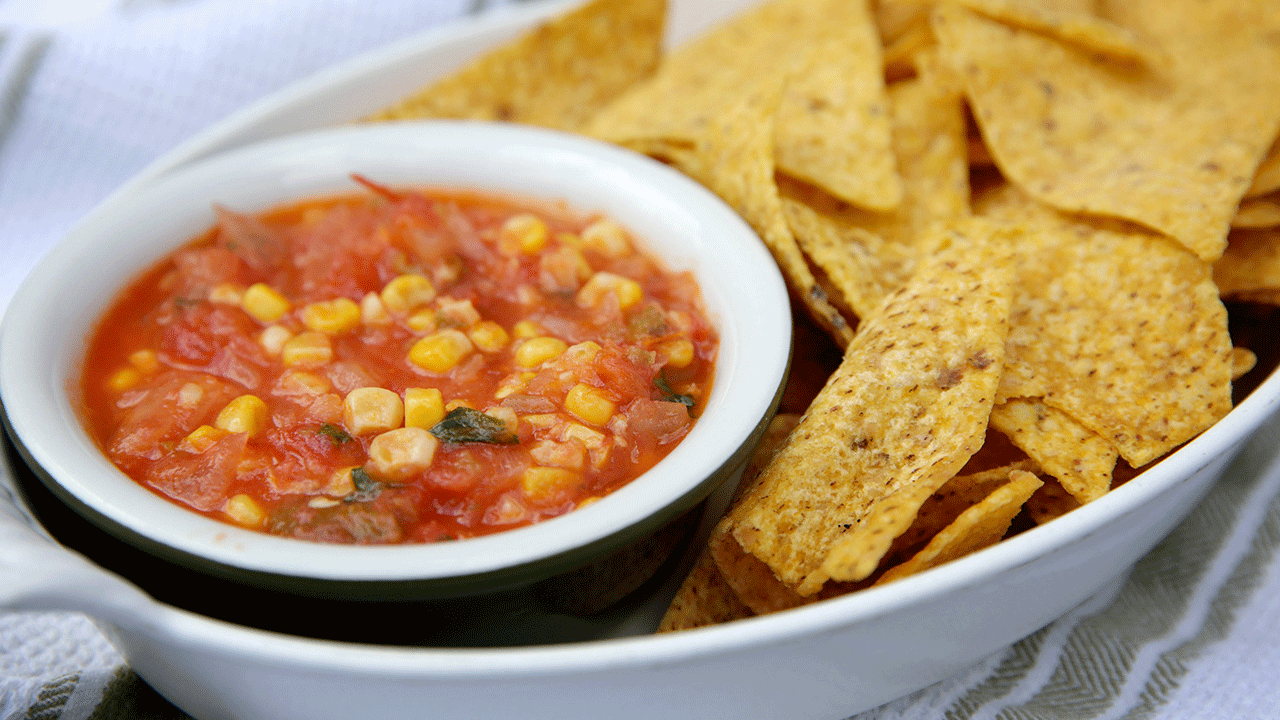 Two ears of corn once removed from the cob will make about 1.5 cups of corn. If you need more corn for your salsa recipe, double the ingredients. 
Begin putting this corn salsa together first by grilling the corn on the cob over medium high heat. You'll want some parts of the corn to be charred a little for extra flavor and texture.
Once cooked, use a sharp knife to cut the corn from the cob. While you'll want most of the kernels to be separated, if a few remain in clusters, that's totally fine.
Dice the roma tomato, orange bell pepper and red onion into small pieces about the size of the corn and add everything to a bowl. Chop and add ¼ to ½ cup of fresh cilantro and two teaspoons of paprika to the bowl. Salt and pepper to taste.
Serve cold with tortilla chips or top tacos with the salsa. 
Refrigerate leftover salsa for midnight snacking.
Read the full article here