Cincinnati Mayor Aftab Pureval seems like he will be proceeding with caution whenever he mentions the Kansas City Chiefs.
On Wednesday, the NFL revealed the Cincinnati Bengals will travel to Arrowhead Stadium in Week 17 for a rematch of the 2022 AFC championship game on New Year's Eve.
Orlando Brown, who the Bengals acquired earlier this offseason after his two-year stint in Kansas City, helped make sure Pureval steered clear of any trash talk as Pureval announced the highly anticipated rematch.
"The Bengals play the Chiefs Week 17," Pureval said in a video posted to the Bengals' official Twitter account. "And I've got nothing else to add."
"Annnnd cut," Brown replied.
"How was that?" Pureval asked.
"Yeah, I think that was better than the last time," Brown noted.
BENGALS FAN TROLLS NFL WITH MOCK COIN-FLIP BEFORE ANNOUNCING DRAFT PICK
The "last time" was when Pureval referred to the AFC title game between the Bengals and the Chiefs as "They Gotta Play Us Day."
During the minute-long video, Pureval took jabs at Chiefs superstar quarterback Patrick Mahomes. The mayor also proclaimed that Bengals quarterback Joe Burrow was "asked by officials to take a paternity test to confirm whether or not he's [Mahomes'] father."
Entering the AFC title game, Burrow had been 3-0 in his previous three games against Kansas City.
Burrow helped lift the Bengals to a Super Bowl berth when Cincinnati beat Kansas City in the 2021 AFC championship game.
Burrow's previous success on the road against the Chiefs prompted Pureval and others to label Kansas City's home stadium "Burrowhead."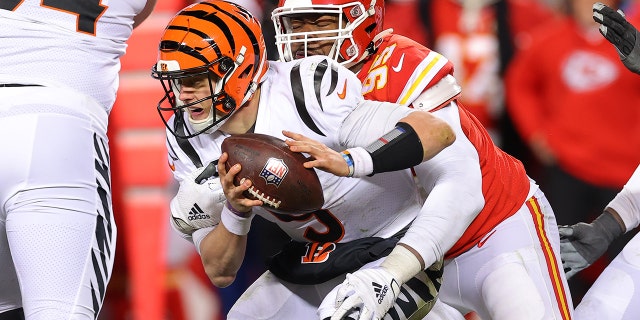 The Chiefs had the last laugh when they beat the Bengals in the AFC championship game, and the Chiefs went on to win the 2023 Super Bowl.
CHIEFS FAN MOCKS BENGALS' LOSS ON THE HOUSE FLOOR: 'THE BUNGLES'
After the AFC title game, tight end Travis Kelce took aim at Pureval. 
"I've got some wise words for that Cincinnati mayor: Know your role and shut your mouth, you jabroni," Kelce said during the Lamar Hunt Trophy presentation.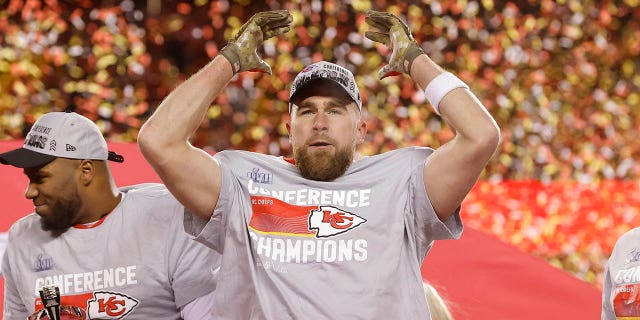 "Yeah. Deserved that," Pureval responded on Twitter.
The last few games between the Bengals and the Chiefs have been thrillers. The highlight of the recent matchups was the 2021 AFC title game when the Bengals won in overtime.
The last four Chiefs-Bengals games have been decided by one score. 
Read the full article here