Rep. Chip Roy, R-Texas, on Thursday called for Republicans to drop support for a must-pass military funding bill after his office obtained an Air Force memo declaring June to be LGBTQ+ Pride Month.
The May 3 memo, shared with Fox News, approves observance of Pride Month in June and empowers installation commanders to "plan and conduct appropriate activities in honor of Pride Month." Roy's office also shared a flyer advertising Pride Month events at Robins Air Force Base in Georgia, including a "Pride Game Night" on June 10, a Unity in Diversity Color Run on June 16, and a panel discussion titled "Our History, Our time!" on June 28th. The advertisement states "ALL ARE WELCOME!!" 
"Each June, the Department of the Air Force recognizes Lesbian, Gay, Bisexual, Transgender and Queer (LGBTQ+) Pride Month. During this time, we celebrate the progress we have made towards inclusivity, commemorate the contributions of LGBTQ+ Americans, and recognize the obstacles they have faced and overcome along the way," the memo reads.
"This is a time to reaffirm our commitment to equality and reinforce the importance of a cohesive and diverse Total Force. One Team; One Fight," Assistant Secretary of the Air Force Alex Wagner and Diversity and Inclusion Director Marianne P. Malizia wrote. 
JACK TEIXEIRA MISHANDLED CLASSIFIED INFO TWICE BEFORE HIGH-PROFILE LEAK, WASN'T REMOVED FROM POSITION: REPORT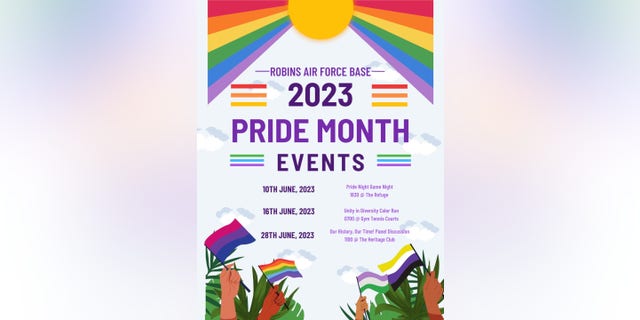 WASHINGTON DEFENSE LEADERS URGE SENATE TO PASS MILITARY BUDGET: CHINA 'IS NOT WAITING'
"Our people are our strategic advantage," the memo continues. "During Pride Month — and every month — the DAF will continue our efforts to remove barriers to service, while advancing a respectful and inclusive culture, so our team can apply their talents to their mission and stay focused on the defense of our Nation. Our Airmen, Guardians, and their families deserve no less than to work and thrive in an environment worthy of their service and sacrifice." 
In a statement to Fox News, Roy ridiculed the proposed celebrations and lambasted the Defense Department for encouraging pro-LGBTQ+ events with taxpayer dollars. 
DEMOCRATS WARN BIDEN NOT TO MAKE A DEAL WITH MCCARTHY OVER DEBT CEILING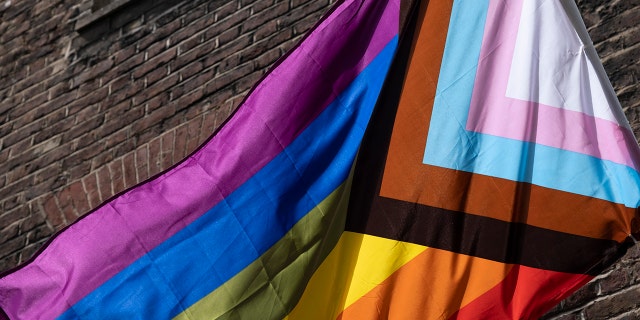 "What's next, rainbow uniforms during pride month?" Roy said. "The Air Force and Defense Department sanctions this ridiculous use of taxpayer dollars and then expects members of Congress who represent Americans who are livid about this stuff to green light an $800 billion plus DOD budget. If DOD doesn't put a stop to these kinds of divisive – and frankly embarrassing – DOD events, Republicans should pull support for this year's [National Defense Authorization Act]."
The National Defense Authorization Act (NDAA) is an annual defense spending bill that outlines military policy and spending priorities. Last year's bill was a whopping $847 billion that authorized sending $800 million to the Ukraine Security Assistance Initiative and repealed the miltiary's COVID-19 vaccine mandate. 
Defense spending is a top priority for lawmakers each year. Hawkish lawmakers will bristle at any suggestion that Republicans should pull funding from the military with Russia and China taking increasingly aggressive action abroad.
The Air Force did not respond to a request for comment. 
Read the full article here