China sent nearly a dozen warships and 70 fighter jets toward Taiwan on Monday, prompting the Taiwanese military to ready its navy and its land-based missile defenses, its government said.
The aggressive move came after two days of similar military displays Beijing sent near the island of 22 million people – actions made in retaliation for ongoing meetings between the U.S. and Taiwanese officials. China's Foreign Ministry has sharply criticized these meetings and has claimed the U.S. is attempting to make the island's de facto independence permanent.
On Monday, 11 warships belonging to China's Navy — formerly the People's Liberation Army Navy (PLAN) — and 70 PLA aircraft were detected traveling near the self-ruled island democracy. According to flight paths, 35 of the detected aircraft had crossed the median line of the Taiwan Strait and entered Taiwan's self-declared Air Defense Identification Zone (ADIZ).
The day before, eight warships and 71 planes were detected near Taiwan, 45 of which entered the ADIZ, the island's Ministry of Defense said. The aircraft included the Chengdu J-10, Shenyang J-11 and Shenyang J-16 jet fighters.
CONFLICT WITH CHINA 'LAST RESORT' BUT CONGRESS WILL AUTHORIZE TROOPS IF AMERICANS SUPPORT IT: MCCAUL
On Saturday, eight warships and 42 planes were detected near the self-ruled island, 29 of which flew across the ADIZ, according to Taiwan's Ministry of Defense.
The Taiwanese military said missile defense systems were activated and air and sea patrols were sent out to track the PLA aircraft on all three days.
"We condemn such an irrational act that has jeopardized regional security and stability," a Ministry of Defense statement said.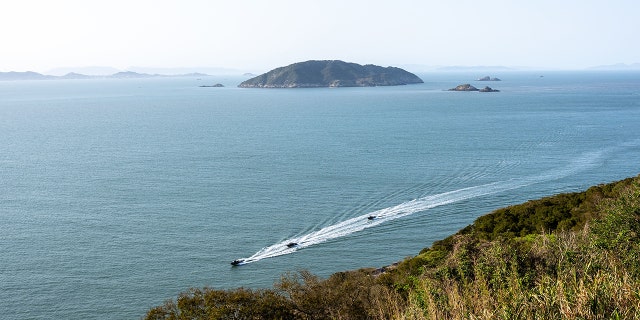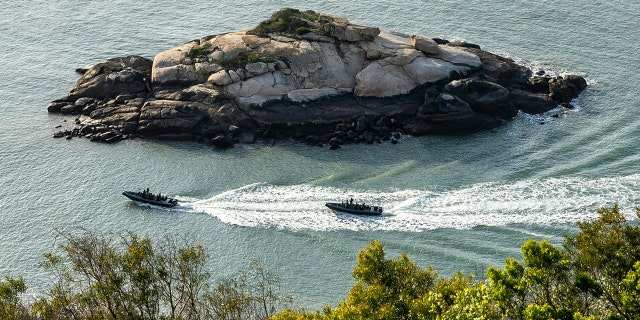 As a warning to Taiwanese officials, Beijing announced three days of "combat readiness patrols" after President Tsai Ing-wen met with House Speaker Kevin McCarthy in Los Angeles Thursday and as a delegation of U.S. lawmakers visited Taiwan over the weekend.
The PLA gave no indication whether the patrols might include firing missiles into the sea – which they previously did, disrupting shipping lanes and airline flights.
The patrol plans include a destroyer, missile boats, ballistic missiles and land-based anti-ship missiles as well as early warning, electronic warfare and tanker aircraft, according to a newspaper published by the Communist Party.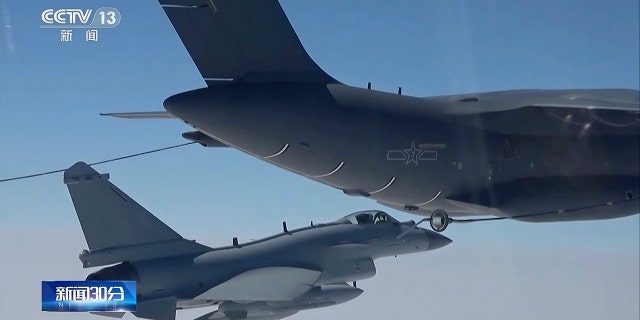 The McCarthy-Tsai meeting last week in California was swiftly criticized by China. Beijing responded the next day by imposing a travel ban and financial sanctions against American groups and individuals associated with Tsai's U.S. visit.
"This is a serious warning against the collusion and provocation between the 'Taiwan independence' separatist forces and external forces," a statement from the PLA read. The statement defended the "Joint Sword" exercises as necessary to "defend national sovereignty and territorial integrity."
CHINA CONDUCTS SECOND DAY OF MILITARY DRILLS AROUND TAIWAN, SIMULATES STRIKES ON THE ISLAND
A delegation of U.S. lawmakers, led by House Foreign Affairs Committee Chairman Michael McCaul, R-Texas, attended a luncheon in Taipei, Taiwan, Saturday, further exacerbating tensions. Beijing firmly claims Taiwan to be part of its territory.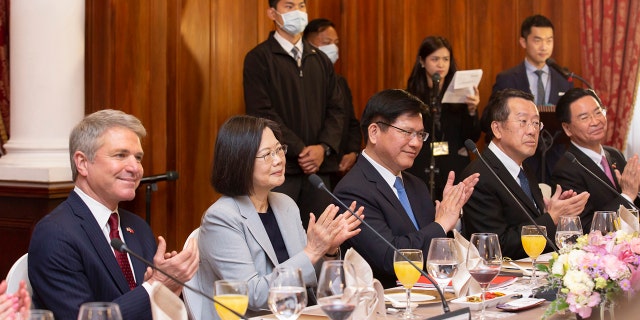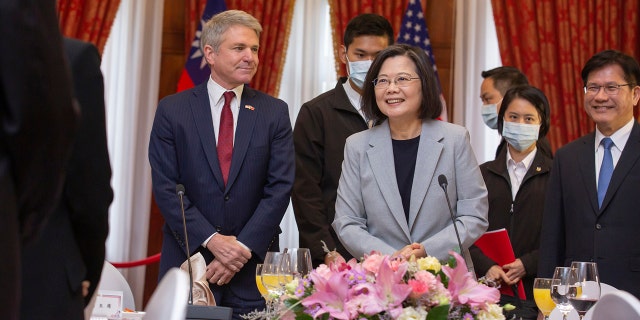 China's navy also announced it will hold "live fire training" in Luoyuan Bay in Fujian province opposite Taiwan on five dates over the next two weeks, the local Maritime Authority announced. Ships are banned from traveling during the firing, the authority added.
Taiwan formally split with China in 1949 after the country's civil war but the ruling Communist Party says the island falls under the sovereignty of the mainland and would be taken by force if necessary. Beijing has said contact with foreign officials encouraging Taiwan's formal independence is a provocation that could lead to war.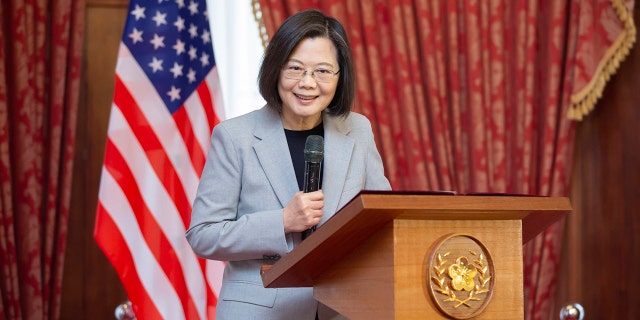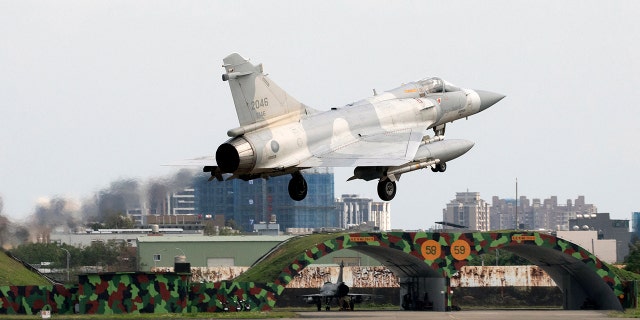 "We will never leave room for 'Taiwan independence' separatist activities in any form and will definitely take resolute measures to defeat any foreign interference," said a spokesperson for the Cabinet's Taiwan Affairs Office, Zhu Fenglian, according to the official Xinhua News Agency.
"Complete reunification of our country must be realized, and it can, without doubt, be realized," Zhu said Friday.
The United States officially recognizes Taiwan as a territory belonging to China — as do most countries around the world — but often deals and enacts trade agreements with the self-governing island differently than it does with mainland China.
In defiance of China, the U.S. maintains extensive informal ties with the island and Washington is required by federal law to ensure it has the means to defend itself if China attacks.
The Associated Press contributed to this report.
Read the full article here