A California judge has ordered San Jose's Calvary Chapel church to pay $1.2 million in fines for defying COVID-19 pandemic restrictions by meeting for worship and not requiring masks. 
In a ruling handed down last week, Superior Court Judge Evette D. Pennypacker said the church should pay fines for flagrantly violating Santa Clara County's mask mandate between November 2020 and June 2021. The court found that the county's face covering requirement was "neutral and generally applicable" to all similarly situated entities in the county, rejecting the church's argument that the health orders violated their religious freedoms.
"It should appear clear to all – regardless of religious affiliation – that wearing a mask while worshiping one's god and communing with other congregants is a simple, unobtrusive, giving way to protect others while still exercising your right to religious freedom," Pennypacker wrote in a 32-page order. 
"Unfortunately, Defendants repeatedly refused to model, much less, enforce this gesture. Instead, they repeatedly flouted their refusal to comply with the Public Health Orders and urged others to do so 'who cares what the cost,' including death," the judge said.
CHURCH FIGHTS CONNECTICUT'S VACCINE MANDATE FOR STUDENTS: 'THEY HAVE OVERSTEPPED THEIR AUTHORITY'
Calvary was one of several large California evangelical churches that flouted state and local mask-wearing and social distancing rules designed to prevent the spread of COVID-19 during its deadliest period.
The church has been entangled in a years-long legal fight with the county. Mariah Gondeiro, an attorney with Advocates for Faith & Freedom, which is representing Calvary Chapel, has argued the masking orders were unconstitutional because they were not applied equally.
ANTI-CHRISTIAN HOSTILITY REACHING 'UNPRECEDENTED' LEVELS IN CULTURE, GOVERNMENT UNDER BIDEN, OBSERVERS WARN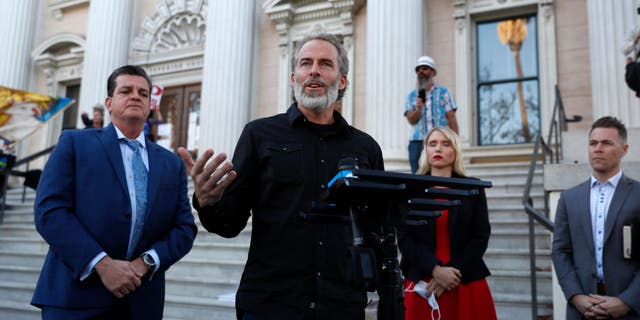 "They exempted essential government entities, as well as personal care [businesses] like hair and nail salons, and entertainment studios. There was no singing ban on entertainment studios, so they could continue their productions," she told The Free Press last month.
The church and its pastors were previously held in contempt of court and fined for violating limits on indoor public gatherings. But a state appellate court reversed those decisions last year, saying that the restrictions on indoor worship services were stricter than for secular activities such as going to grocery stores.
The county continued to go after the church for violating its mask mandate. 
HOUSE DEMOCRATS FRUSTRATED AFTER BIDEN'S REVERSAL ON COVID-19 EMERGENCY MEASURE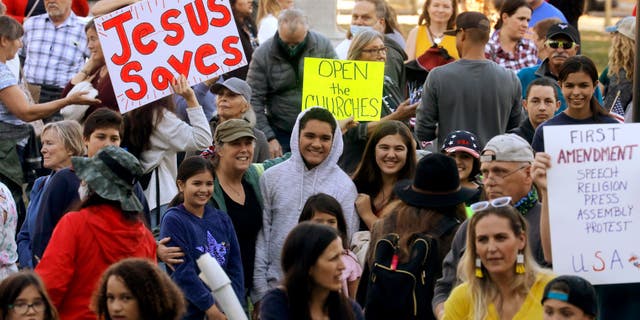 "It's the County's job to take care of its residents and protect the public health. The County's response to the pandemic, including the Health Officer's public health orders and enforcement against entities that refused to follow the law, saved thousands of lives and resulted in one of the lowest death rates of any community in the United States," said county counsel James R. Williams.  
"Calvary's arguments have been rejected at almost every turn. We are gratified that the Court once again saw through Calvary's unsupported claims and found them meritless."
CLICK TO GET THE FOX NEWS APP
Gondeiro told the San Jose Mercury News the church will appeal Pennypacker's decision.
"We look forward to establishing more precedent on appeal that will have far greater implications for the future," she said.
The Associated Press contributed to this report.
Read the full article here