Three California condors in northern Arizona have died after they were infected with highly pathogenic avian influenza (HPAI). 
The Peregrine Fund first observed a bird in the wild exhibiting signs of illness on March 9, according to the National Park Service. It was initially suspected to be lead poisoning. 
Crews worked to monitor the bird and others showing similar behavior. 
They collected the deceased female below her nest just 11 days later, She was the first bird confirmed to be HPAI positive. 
BIRD FLU MAKES FIRST APPEARANCE OF THE YEAR IN MINNESOTA
A necropsy was conducted by the U.S. Fish and Wildlife Service's Clark R. Bavin National Fish and Wildlife Forensics Laboratory. The Oregon Veterinary Diagnostic Lab analyzed samples and preliminary results indicated the bird tested positive for HPAI subtype H5N1. That result was confirmed by the U.S. Department of Agriculture's National Veterinary Service Laboratory on March 30.
Since April 4, a total of three deceased birds have been confirmed as infected with HPAI.
Test results are not yet final for five additional deceased birds and others have been collected and are pending necropsy and testing, while five birds displaying signs of illness were captured by The Peregrine Fund and sent to Phoenix's Liberty Wildlife for care. One of those birds passed shortly after arrival and the remaining four are in quarantine.
The Arizona-Utah condor population moves throughout that region and southern Utah, using the landscape within Grand Canyon National Park, Zion National Park, Vermillion Cliffs National Monument, the Kaibab Plateau and surrounding areas.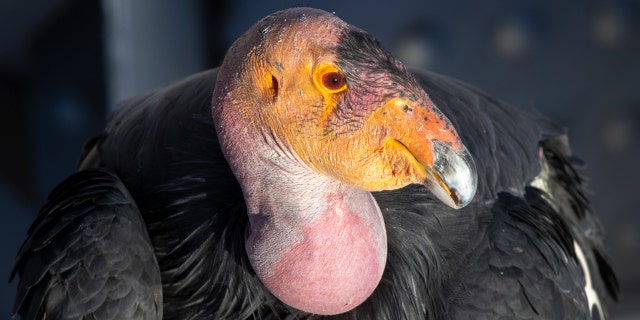 The virus has not been detected in the other condor populations in California or Baja California, Mexico.
Any additional live or deceased condors collected in Arizona and Utah will be treated as HPAI suspected cases. Live birds will be transferred to appropriate facilities to receive care. 
ENDANGERED CALIFORNIA CONDORS RELEASED IN REDWOOD NATIONAL AND STATE PARKS FOR FIRST TIME SINCE 1892
The Park Service warned that potential exposure of HPAI is expected to rise during the spring migration of birds to their breeding grounds. HPAI has been detected in all U.S. states but Hawaii, in both wild and domestic animals. 
The Centers for Disease Control say HPAI is considered low risk as a human health concern, but infections in humans have been reported. In wildlife, it is highly contagious, spreading by several routes including bird-to-bird contact, environmental contamination with fecal material and via exposed clothing, shoes and vehicles.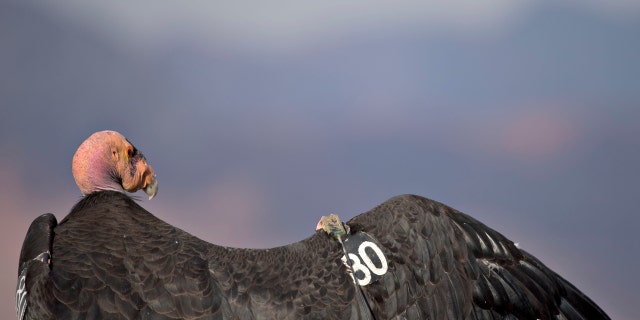 California condor populations face multiple stressors that have reduced the resiliency of the population. 
California condor recovery partners are mobilizing resources and taking preemptive steps to protect wild birds from HPAI. Across the condor's range, captive breeding and the monitoring of breeding and nesting sites continues. 
If a condor in Arizona or Utah is seen exhibiting lethargy, incoordination, is walking in circles, is holding its head in an unusual position or is presenting as dull or unresponsive, people are asked to contact The Peregrine Fund at 585-747-5885.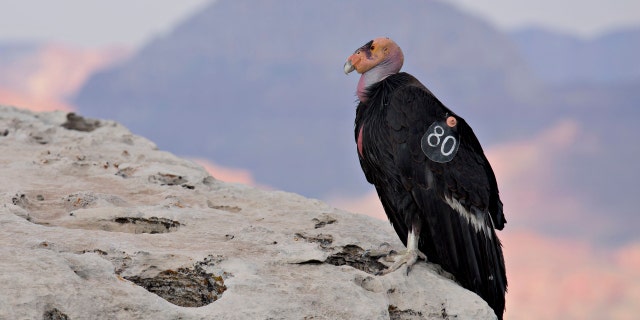 The California condor is one of the world's largest birds and can live for 60 years, flying vast distances. 
The birds' population fell to the brink of extinction in the 1970s because of hunting, habitat destruction and lead poisoning from animals eating shot with lead bullets.
California condors have been making a comeback, with the total wild population now numbering more than 300.
The Associated Press contributed to this report.
Read the full article here