As players were warming up for a Super League rugby match between the Catalans Dragons and St Helens Saints, a bull managed to get loose and storm the field Friday.
The rampaging bull prompted players to quickly run and look for a safe place inside Stade Gilbert Brutus in Perpignan, France.
Social media videos showed the bull dragging a man before charging around the field.
Some players were forced to leap over advertising boards and into the crowd to escape the bull's path.
PRINCE WILLIAM JOKES OF 'TENSE JOURNEY HOME' WITH KATE MIDDLETON AFTER SUPPORTING OPPOSING RUGBY TEAMS
Handlers were eventually able to get control of the bull after it slowed down.
No injuries were reported, according to British media.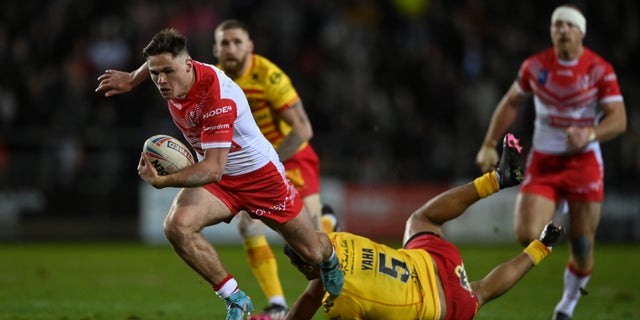 Prior to the start of the match, Catalans released a statement saying three bulls and two cows would take a lap around the field as players warmed up as part of a program honoring local livestock.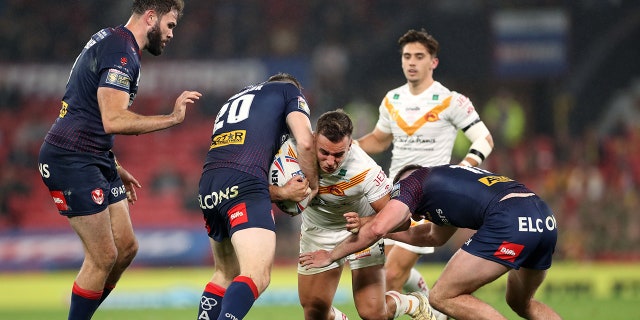 The event was a partnership with a local meat processing plant. Catalans Chairman Bernard Guasch is the owner of the plant.
The Catalans Dragons defeated the St Helens Saints 24-12. The Dragons hold the No. 4 spot in the Super League with a 7-0-4 record.
Read the full article here