A graphic artist is drawing the world's attention to detail with a new digital seek-and-find brain teaser — and this time it's with fun shapes.
Gergely Dudás of Budapest, Hungary, shared the visual puzzle with Fox News Digital, which depicts five stars hidden in a field of star-like flowers.
The illustrated stars seemingly blend in with multicolored flower field, which includes red-, pink- and white-petaled blooms. 
BRAIN TEASER: CAN YOU FIND 3 CATS HIDDEN IN A SEA OF PENGUINS?
Dudás previously shared his star and flower seek-and-find to his social media accounts on two separate occasions last year to celebrate the first day of spring.
On Facebook, the hidden star puzzle from Dudás has generated 2,045 reactions, 167 comments and 515 shares combined, according to social interaction data displayed on the website. 
Most Facebook users have written to Dudás to say they've had a difficult time finding all the stars.
"That's a tricky one," one user wrote in the comment section.
BRAIN TEASER: CAN YOU FIND 5 SEALS IN A HERD OF WALRUSES? 
"Took a lot of time but found all five stars," another user commented. "This one was hard."
"That one was surprisingly more challenging than I thought," another user shared.
Several Facebook users noted that the illustrated stars are tiny. 
A few people claim they were able to find all five easily — but many weren't afraid to admit defeat.
Some social media users have also commented that they've found a few feathery friends hidden in the star and flower puzzle.
BRAIN TEASER: CAN YOU FIND 3 OWLS HIDDEN IN THIS COLORFUL CHICKEN FLOCK?
Can't find the hidden stars?
See the answer on Dudás' website: dudolfsolutions.blogspot.com/2022/03/five-stars-solution.html.
Dudás is a comic author and artist who has published multiple illustration books, including "Bear's Springtime Book of Hidden Things" and "Bear's Merry Book of Hidden Things: Christmas Seek-and-Find: A Christmas Holiday Book for Kids."
He's also the illustrator of a "Fox & Rabbit" picture book series, which is authored by Beth Ferry, an American writer.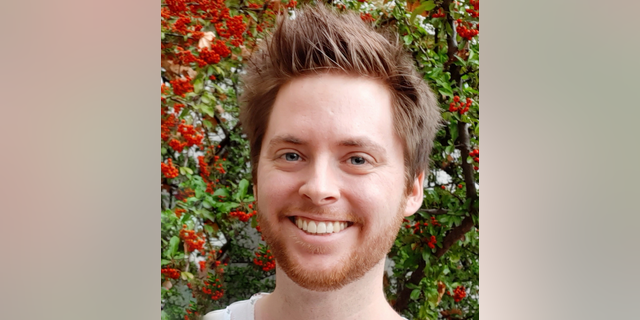 Dudás' seek-and-find artwork has also been featured on miniature prints, coffee mugs and other pieces of merchandise.
He has more than 167,000 dedicated followers on Facebook, more than 48,900 followers on Instagram, more than 8,300 followers on Twitter and hundreds of followers on Pinterest. 
Want to try yet another brain teaser? Click here to check it out! 
Read the full article here