The carbon intensity of U.S. oil and gas drilling, especially offshore production in the Gulf of Mexico, is significantly lower than foreign alternatives, according to an energy industry report released Tuesday morning.
The report — by global consulting firm ICF and commissioned by offshore energy trade group National Ocean Industries Association (NOIA) — concluded that U.S. oil production is 23% less carbon-intensive compared to production outside the U.S. and Canada. And the carbon intensity of drilling in the Gulf of Mexico is 46% lower than the global average.
"There are a lot of countries out there that don't use their energy in ways that benefit their country like we do," NOIA President Erik Milito told Fox News Digital in an interview. "They use it in ways that are geopolitically disadvantageous to countries like the U.S., and it ends up being a tool that they use to assert their political influence."
"We have an opportunity for continued leasing, continued permitting, continued sensible regulations to make sure our oil production continues to thrive," he continued. "Taking away U.S. production simply provides that advantage to these other countries that are generally recognized as pollution havens and that use their energy to hurt our national security."
BLUE STATES ARE CASHING IN ON FOSSIL FUEL PRODUCTION DESPITE CLIMATE AGENDA: ANALYSIS
Milito added that the report was a first-of-its-kind study, laying out the greenhouse gas emissions for eight different categories across the full life cycle of oil production. That includes energy required for manufacturing materials for a well, flaring and venting, compression of natural gas, oil stabilization, methane leaks and natural gas for steam among others.
Overall, the analysis studied emission profiles of 103 countries, sorted by oil density types, and analyzed sensitivity of methane emissions.
FOSSIL FUEL PROFITS ARE VITAL FOR GREEN ENERGY PROJECTS DEMS ROUTINELY TOUT
"From an energy policy standpoint, this includes an all-of-the-above system of energy, the administration should be making sure that we're promoting all sources with a focus on continuous reductions in emissions," Milito said. "We need all sources. The data makes it clear when you look at the pie chart, we're still continuing to use all different sources of energy."
"If you're taking oil off the market, that takes the price of energy up. The Biden administration, Congress, they have the ability to implement policies to either boost or harm U.S. oil and natural gas production," he continued. "So, let's make sure that we do it smartly, recognizing that we can do it cleaner, we can do it with far fewer emissions than other parts of the world." 
"And we can put together a regulatory and tax-based system that makes sure that we're driving investment into renewables while also supporting the oil and gas we're going to need for decades to come."
The Biden administration, though, has repeatedly taken aim at the oil and gas industry in pursuit of its climate agenda and goal to transition the economy to green energy. President Biden has pushed goals to achieve a 50% greenhouse gas emissions reduction by 2030, a carbon pollution-free power sector by 2035 and a net-zero emissions economy by 2050.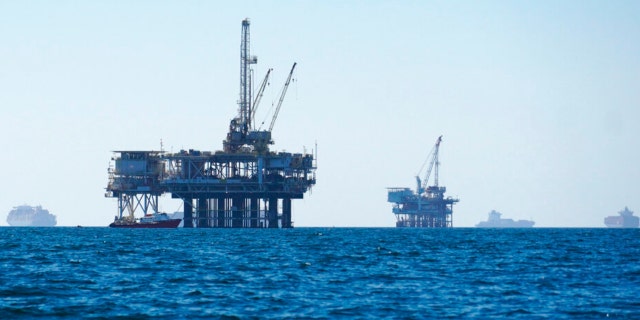 The Department of the Interior has held a handful of onshore fossil fuel lease sales since Biden took office, but it only held those auctions after a federal judge issued an injunction that blocked the President Biden's 2021 moratorium on new drilling. The agency has also failed to hold any offshore lease sales that weren't otherwise legally mandated.
NOIA has advocated for the administration to issue a long-awaited and delayed five-year plan for offshore drilling. A proposed version of that plan released last year indicated the administration would consider blocking all new offshore leasing through 2028.
At the same time, the Energy Information Administration projected in a report this month that global oil demand will increase to 101.3 million barrels per day in 2023 and 103 million barrels a day in 2024.
And the Biden administration has turned to foreign regimes led by dictators, including Saudi Arabia and Venezuela, for increased oil production, even while restricting domestic production.
"This excellent report reaffirms what we all already know: American energy workers develop our resources far better and far cleaner than the rest of the world," Daniel Turner, the founder and executive director of Power the Future, said in a statement after the NOIA report was published Tuesday.
"Instead of unleashing our workers to do more, President Biden is fighting production at nearly every turn while begging foreign powers for more oil," Turner added. "American energy workers are the best in the world and Joe Biden, along with his radical eco-allies, need to let them get back to work."
Read the full article here