The Biden administration announced a trilateral campaign with the United States, Panama and Colombia Tuesday that will aim to halt illegal migration through the Darien Gap, an area of dense jungle where tens of thousands of migrants have already crossed this year.
In a joint statement, the three countries said they will launch a 60-day campaign to try and curb the flow of migrants that reached nearly 90,000 in just the first three months of this year.
"Recognizing our shared interest and responsibility to prevent the risk to human life, disrupt transnational criminal organizations, and preserve the vital rainforest, the governments of Panamá, Colombia, and the United States intend to carry out a two-month coordinated campaign to address the serious humanitarian situation in the Darién," the statement said.
U.S. Homeland Security Secretary Alejandro Mayorkas also met with his counterparts in Panama and Colombia on Tuesday.
ILLEGAL IMMIGRATION NOW COSTS US TAXPAYERS $151 BILLION A YEAR, NEW STUDY FINDS
The countries will also use "new lawful and flexible pathways for tens of thousands of migrants and refugees as an alternative to irregular migration," the countries said without additional details.
The plan's third element intends to help reduce poverty and create jobs in the Colombian and Panamanian communities, to subsequently decrease the number of people wanting to leave for the U.S.
BIDEN'S REPORTED MOVE TO DETAIN MIGRANT FAMILIES MARKS LATEST RIGHTWARD SHIFT AHEAD OF TITLE 42'S END
The announcement comes as the Biden administration awaits the end of a rule that suspended asylum-seekers entering the U.S. The end of the pandemic-related rule, known as Title 42, has some immigration officials worried a flux of migrants could head for the U.S. border, exacerbating the current migrant crisis.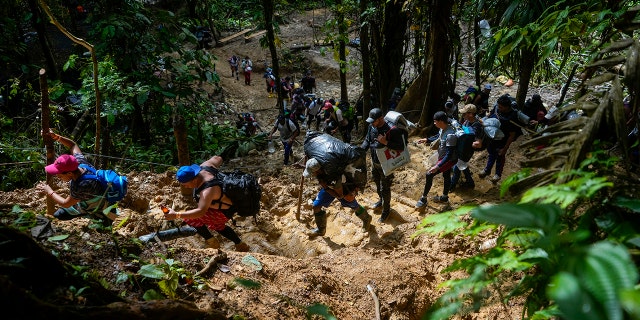 With Title 42 set to expire next month, the U.S. is looking at the Darien Gap as the natural choke point to stop extracontinental migration.
According to Panama's government, nearly 90,000 migrants crossed the Darien Gap in the first three months of the year. The migrants were mostly from Venezuela, Haiti and Ecuador.
BIDEN ADMIN ANNOUNCES POLICY TO LIMIT ASYLUM CLAIMS AT SOUTHERN BORDER AS TITLE 42'S END LOOMS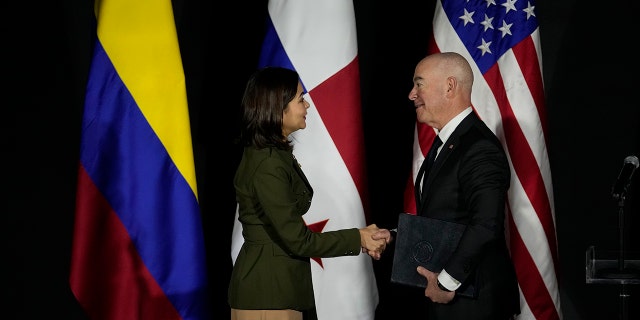 The figure is up from nearly 14,000 migrants during the same three-month period a year earlier.
Throughout the entire last year, nearly 250,000 migrants, mostly Venezuelans, used the Darien route. This set a record.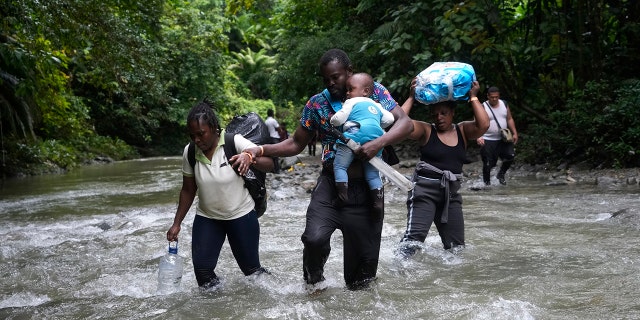 The Darien Gap is among the most dangerous portions of the long route to the U.S. borders, as migrants are often victims of sexual assaults, robberies and killings in the remote jungle. The jungle is also home to venomous snakes and rushing rivers.
The Associated Press contributed to this report.
Read the full article here