Despite Ben Affleck and Matt Damon's longtime bromance, Affleck suggested that Damon has repulsive living habits and isn't the cleanest roommate. 
During a recent interview, the "Justice League" actor detailed his relationship with his friend and noted a few shocking details. 
"Matt is a beautiful guy, I love him. He's my best friend, he's been great to me my whole life, he's a brilliant guy… I would not suggest living with him," Affleck said on "The Late Late Show with James Corden."
The 50-year-old added that Damon's a "great actor" and that he has the strong ability to "focus" or tune things out.
BEN AFFLECK, MATT DAMON 'AIR' REUNION: WHY THE 'FEEL-GOOD MOVIE' ALMOST DIDN'T HAPPEN
"One of the things he blocks out is the idea when you finish with something that it has to be washed or thrown away."
Affleck continued to explain that he and his brother Casey went on a "strike" after becoming fed up with their roommate's mess. 
"After cleaning up after the guy for years, you know what 'We are going to go on a sit-down strike,'" he and his brother decided.
MATT DAMON MAKES RARE RED CARPET APPEARANCE WITH DAUGHTERS AS BEN AFFLECK, JENNIFER LOPEZ HEAT UP 'AIR' PREMIERE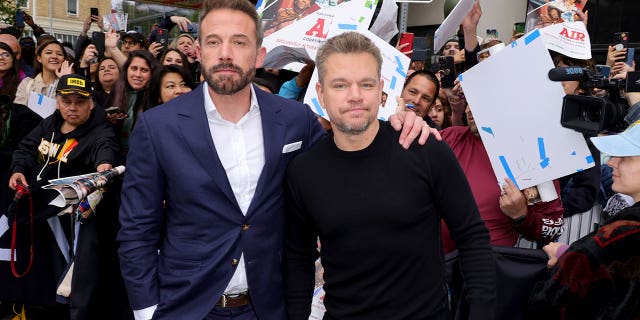 "We're just going to wait and see how long he will go before he actually gets up and goes: 'God, I'm covered in garbage!' and he went weeks, two weeks without touching the apartment."
Affleck went on to say that he came home one day to find Damon in shorts and a T-shirt, playing a video game and surrounded by "concentric circles of garbage."
"… Pizza boxes – I look down at this sushi thing that's like a week-and-a-half old and there's maggots."
BEN AFFLECK SHARES WHY HE AVOIDED WORKING WITH MATT DAMON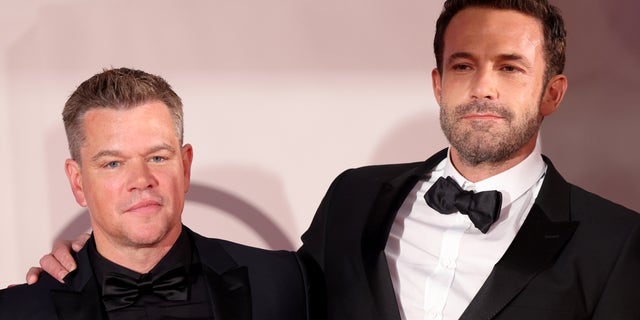 "We were like, 'We submit! We submit you are too good. We cannot beat you,'" he quipped.
The "Armageddon" star added that Damon didn't recognize that there was anything wrong with the mess and praised his wife for dealing with his filthy habits. 
"God bless his wife, Lucy. There's a place for you in heaven."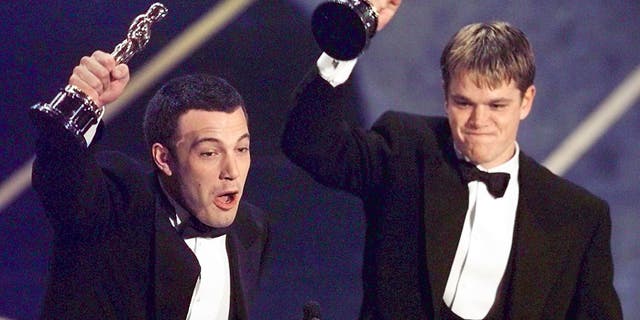 Affleck and Damon have recently reunited onscreen in their new movie "AIR." 
The two have been friends for decades, first meeting when Damon was 10 and Affleck was 8. In previous interviews, both actors expressed they each had a love for acting at an early age, which drew them to one another.
The duo both starred in the 1997 movie "Good Will Hunting" as the project was their breakout role.
Damon, then 27, and Affleck, then 25, co-wrote the film together while they were roommates.
Read the full article here