Barstool Sports founder Dave Portnoy said parent company, Penn Entertainment, forced him fire popular personality Ben Mintz for rapping the "n-word" during a live show because it feared government retaliation. 
"Bad news, this sucks. So, today we had to fire Ben Mintz," Portnoy said to open an "emergency press conference" video he posted on social media. "Bottom line is this, I hate the decision. I don't agree with the decision, but it's not my decision to make and when we sold Barstool to Penn, we knew what came with it."
Earlier this week, Mintz failed to censor himself when reading rap lyrics on a live edition of "Wake Up With Mintzy." Following the incident, Mintz said he made an "unforgivable mistake" and apologized. 
BARSTOOL'S DAVE PORTNOY WARNS THE LEFT IS 'FAR MORE SAVVY' ABOUT CENSORING POLITICAL OPPONENTS ON SOCIAL MEDIA
In 2020, Penn acquired 36 percent of Barstool Sports from The Chernin Group for $163 million before buying the remainder of the company for an additional $388 million earlier this year, according to the New York Post. The company operates gambling properties in 20 states, which require licenses that Portnoy said can be easily revoked. 
"He rapped a racial slur, he turned White as a ghost, you could tell instantly he was like, 'Oh my God, what did I do?' It was a Ron Burgundy moment, he read it, he knew he f—-d up, he's been super apologetic, like in shambles basically," Portnoy explained in his "emergency press conference" video that was viewed over 2.5 million times since it was posted on Wednesday. 
Portnoy said that Barstool CEO Erika Nardini and Dan Katz, arguably the company's biggest star, both pushed for Mintz to keep his job as well. 
"There was no hatred behind it, no nothing. Still awful, but not in my wildest dreams did I think I'd be sitting here being like, 'We had to fire Ben Mintz,'" Portnoy said. "Penn felt differently. Penn felt differently and I'm stunned by it, and I've been fighting tooth and nail, as has Erika, as has Dan, to keep Ben and say this is the wrong decision but Penn operates in a world that we don't operate in." 
DAVE PORTNOY TOURS EMPTY NYC STOREFRONTS AS BARSTOOL FUND RECEIPTS TOP $27M FOR SMALL BUSINESSES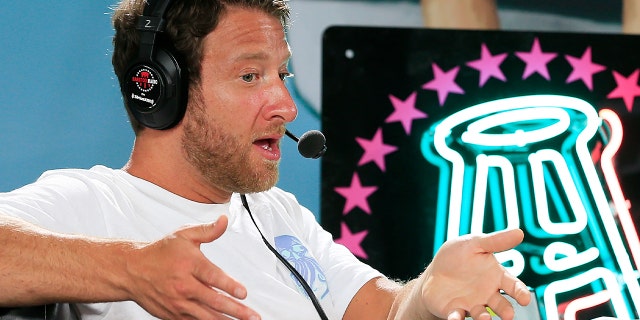 Portnoy explained that Penn is "highly regulated by the government" because they're "issued licenses for gambling" that could easily be revoked. 
"A lot of people hate my guts, they f—–g hate me, they hate Barstool, and they look for any lever, any excuse, anything, to cause problems for us and pull the licenses," Portnoy said. "Penn is convinced, and they've been very clear, Penn, since they took over. It's a zero-tolerance policy moving forward, you can't do stuff like this… and they believe there is a legitimate chance lots of the states would pull their licenses because of this."
Portnoy, who is regularly attacked by the mainstream media, doesn't believe the "punishment fits the crime" but explained Penn honchos were deeply concerned about potential consequences. 
WARNING THIS VIDEO CONTAINS PROFANE LANGUAGE
"Penn's a billion-dollar company, a multi-billion dollar company, without their licenses they are a zero-dollar company," he said. "Investors, families, employees, thousands of people, they feel it's their job to protect all of this and the only answer is to fire Ben Mintz. I still disagree with it."
BARSTOOL SPORTS' DAVE PORTNOY RIPS NEW YORK TIMES FOR CLAIMING HE 'DID NOT PROVIDE ANSWERS' FOR STORY
Penn operates 43 gambling properties in 20 states, online sports betting in 17 jurisdictions and iCasino in five jurisdictions under brands, including Hollywood Casino, L'Auberg, and theScore Bet Sportsbook and Casino, in addition to Barstool Sportsbook and Casino. 
Portnoy said it makes his "skin crawl" thinking about Mintz losing his job over an "innocent mistake," even it was horrible  and never should have happened. 
"It's everything I've stood against for 20 years," Portnoy said. "And I told Penn."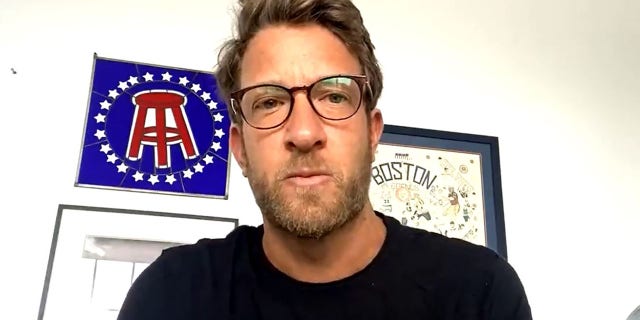 Portnoy added that he "loves" Penn Entertainment CEO Jay Snowden and said the two have similar world views. 
"I don't think he's doing it out of spite," Portnoy said. "I think he's doing what he has to do and the board is doing what they have to do to protect Penn Entertainment. I still f—–g disagree with it."
Portnoy, who has created viral content around everything from pizza reviews to helping small businesses survive the COVID pandemic, has put an emphasis on gambling-related content since being acquired by Penn. 
"I hate the decision. Hate, hate, hate, I tried to convince it to be otherwise as much as I could. In the end, they know the risks and the downsides and still felt they had to make this decision, which is a bad decision for everybody involved but from Penn's perspective it's better than risking the entire livelihood of the company," Portnoy said. 
Many Barstool personalities have tweeted tributes to Mintz. 
Read the full article here