Less than one month after announcing they signed a binding agreement to purchase 49 acres of land for a new ballpark, the Oakland Athletics now have a new landing spot for their potential stadium in Las Vegas.
Both the originally purchased and new land areas are just over a mile from Allegiant Stadium – home of the NFL's Las Vegas Raiders – and over a mile away from T-Mobile Arena – home of the NHL's Vegas Golden Knights. In fact, the two locations are less than a half-mile apart.
However, according to the Nevada Independent, the organization reached out to owners of other sites they had previously considered in case they were unable to get legislative support for a $500 million tax package from the public.
The new deal will reportedly bring public funding down to $395 million, and now, the ballpark will be built on the site of the Tropicana, as the team has partnered with Bally's Corp.
Bally's will reportedly tear down the Tropicana and replace it with the $1.5 billion stadium. However, Bally's would build a new hotel/casino across from the stadium once it was completed.
The A's had long been rumored to be leaving the city of Oakland as the team and the city have been unable to come to an agreement on a new ballpark. Once a sports town with three teams — the NHL's San Jose Sharks are less than an hour's drive from Oakland — it will soon have zero.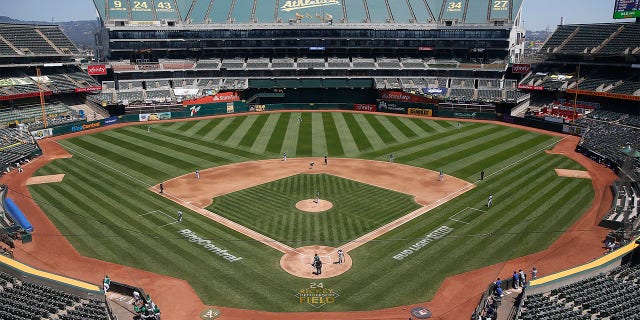 DODGERS' MOOKIE BETTS GETS AIRBNB TO STAY OUT OF SUPPOSEDLY HAUNTED TEAM HOTEL IN MILWAUKEE
"For a while, we were on parallel paths (with Oakland), but we have turned our attention to Las Vegas to get a deal here for the A's and find a long-term home," A's president Dave Kaval said last month. "Oakland has been a great home for us for over 50 years, but we really need this 20-year saga completed, and we feel there's a path here in Southern Nevada to do that."
"We support the A's turning their focus on Las Vegas and look forward to them bringing finality to this process by the end of the year," MLB commissioner Rob Manfred said.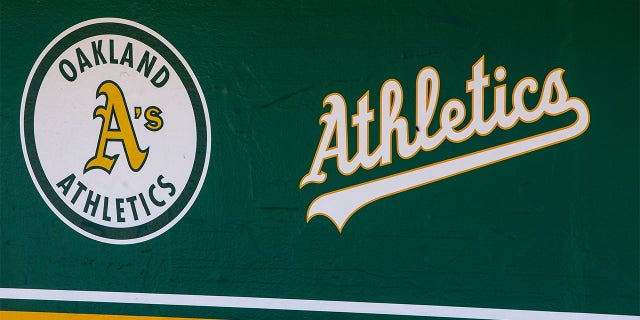 Despite the move, the stadium will still seat 35,000 and have a retractable roof, and the hope remains for it to open in 2027.
Read the full article here