An Arizona domestic violence suspect was indicted on Monday after allegedly beating up a Phoenix police officer last month, causing serious injuries.
Rudy Gomez, 24, was indicted on eight felony counts by the Maricopa County Attorney's Office on Thursday. His charges include one count of assault, three counts of aggravated assault and four counts of endangerment.
The injured officer, George Manciu, was responding to a domestic violence dispute at Central Avenue and Thomas Road in Phoenix at around 9:35 p.m. on April 30. As the officer spoke to a woman, who said she was assaulted by Gomez, the suspect approached Manciu "in a highly agitated manner."
"Gomez assaulted the officer, who ended up on the ground with Gomez punching him multiple times in the face and kicking him while he was down," Phoenix Police Department said in a news release. The incident was caught on the officer's bodycam.
OHIO GOOD SAMARITANS RUSH TO HELP POLICE OFFICER IN ROADSIDE STRUGGLE: 'YOU DON'T DO THAT TO A WOMAN'
According to court documents obtained by FOX 10 Phoenix, the officer suffered a nasal septum fracture, a nasal bone fracture and fractured orbital sockets. He also had a laceration above his eye and on the back of his head.
"[The officer] was rendered unconscious and had no recollection as to why he was in the hospital," the documents read. His injuries were serious but not life-threatening, and the officer has since been released from the hospital.
The court documents alleged that Gomez admitted to drinking and was angry at his children's mother because "she left without giving him the opportunity to say good bye [sic] to the children," according to FOX 10. The suspect "knew he was going to be arrested," but denied striking the woman.
"I just flipped," Gomez allegedly said of the attack. "My rage just came out."
ARIZONA ARMED SUSPECT STORMS INTO SMOKE SHOP AND TACKLES ARMED EMPLOYEE, ENDS UP SHOT AND CRITICALLY INJURED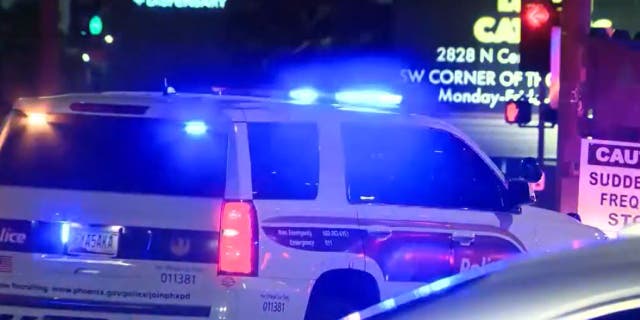 "As a community, we should be deeply concerned by the increase in violence directed at our men and women in law enforcement," County Attorney Rachel Mitchell said in a statement. 
"Next week marks the start of National Police Week. It is the ideal time to acknowledge those who put their lives in danger to protect us, and to thank them for their courageous service. Every week should be Police Week," the statement added.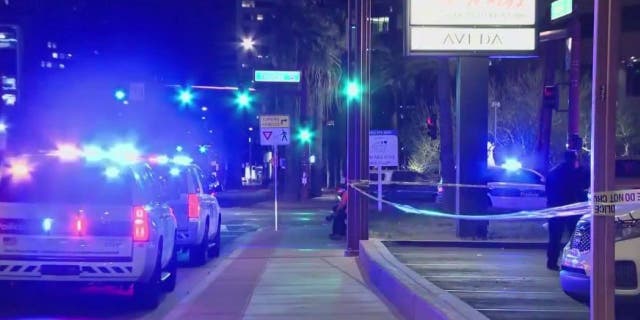 The Phoenix Law Enforcement Association (PLEA) denounced the attack, accusing media outlets of downplaying the seriousness of the officer's injuries by labeling them non-fatal.
"The officer's injuries are horrific…he was almost unrecognizable only minutes after the assault. It's nothing short of miraculous that he survived," the PLEA statement read.
Read the full article here