When Angie Dickinson appeared alongside the Rat Pack in "Ocean's 11," the '50s star wasn't prepared to fall head over heels for "Ol' Blue Eyes."
The actress, 91, is kicking off the TCM Classic Film Festival April 13 when she'll be introducing a world premiere screening of her 1959 film "Rio Bravo." So it's no wonder she's reminiscing about the one who got away.
"Well, he's the love of my life," Dickinson told Fox News Digital about her "Ocean's 11" co-star Frank Sinatra. "I just smile because it feels good to think about him. He was an extraordinary talent, to say the least. … When you look at his ability to act and sing, he didn't always take challenges, but I think he could have sung anything."
"But he was also an extraordinary man," the star said. "He was difficult, wonderful, brave and foolish."
Sparks were flying on the set of the 1960 film. And according to Dickinson, they were "very close" to saying "I do" in 1964. But marriage wasn't meant to be for the pair.
"We actually talked about it," Dickinson explained. "We were so comfortable with each other that it wasn't really necessary, but it did come up a couple of times. I wasn't keen on it. I would not have wanted to take that challenge on."
FRANK SINATRA WASN'T RONAN FARROW'S FATHER, PAL CLAIMS IN BOOK: 'HE WOULD HAVE ACKNOWLEDGED HIM'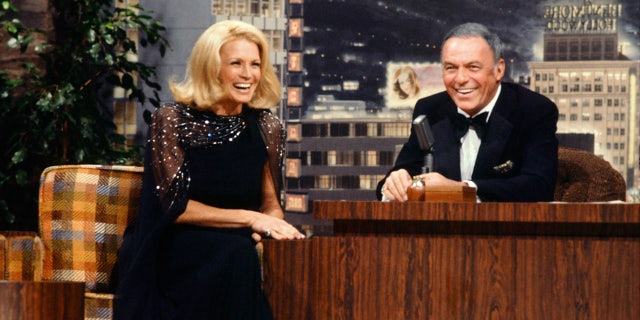 The crooner's late-night lifestyle wasn't for Dickinson. But there was another reason she didn't want to become Mrs. Sinatra.
"I adored his [ex] wife Nancy," she chuckled. "She was so wonderful and so gracious. She just looked at me like another friend of their daughters."
Dickinson married songwriter and composer Burt Bacharach in 1965. They officially called it quits in 1981. Before his death in February, Bacharach detailed his infidelity in his memoir.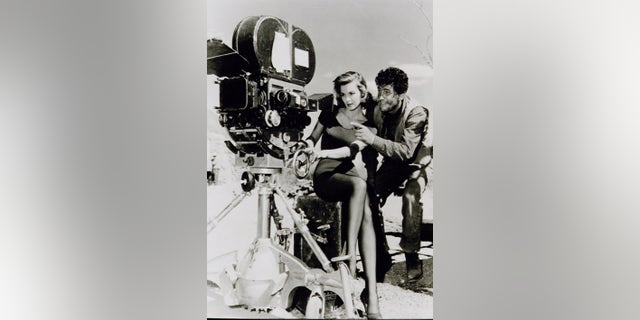 But the Rat Pack held a special place in Dickinson's heart. She described befriending Dean Marin on the set of "Rio Bravo," the film that catapulted her to stardom.
"Dean was always hysterical," she recalled. "I didn't have many scenes with him, but he was so wonderful and welcoming of me. He was a very funny man who always made me laugh on set. We became very close friends. I also became very close friends with his wife. I even rode in the car with her for his funeral [in 1995]."
"He was such a dreamy guy," she shared. "He faked all that drunkenness, that persona he was known for. He never had a drink in his adulthood. But he loved making people laugh. I remember whenever we had dinner, he would raise a toast and the glass would hit his nose. He would joke, 'Oh, I thought I was taller.' We always laughed every time he did it. I have such wonderful memories of Dean and his kindness."
One of Dickinson's most vivid memories of bringing the Western classic to life was working alongside John Wayne. When asked if she was nervous on set, she quickly replied, "Hell yes."
"He was John Wayne for Christ's sake," she remarked. "I was never totally relaxed in his company. And so many of my scenes I had to take over and be the bossy one. But let me tell you, that was not easy. It would have been a lot easier for him to be the bossy one. But my character in 'Rio Bravo' didn't give a damn. She said what she wanted to say and did what she wanted to do. Thankfully, John Wayne was so patient, always waiting for the other shoe to drop. Duke was very patient and so tolerant of me. Meanwhile, [director] Howard Hawks waited for me to figure out how to do the scenes the way he wanted it."
"I couldn't have done [the film] without John Wayne's patience. Today, I look at it as the most wonderful movie. … It never gets tiresome watching it."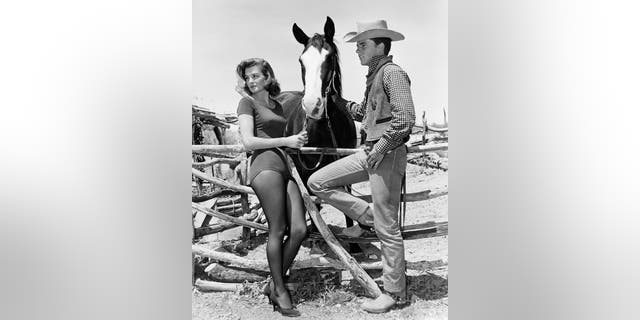 For years, rumors persisted that Hawks wanted Elvis Presley to appear in "Rio Bravo." However, the singer's manager, Colonel Tom Parker, asked for too much money. Instead, Hawks went with another heartthrob, Ricky Nelson.
Dickinson admitted she wasn't familiar with that tale.
"Howard liked the difference Ricky Nelson had in terms of his attitude, age and style," she said. "And it worked out great because he and the Duke weren't in competition."
ELVIS PRESLEY'S STEPBROTHER SAYS HE SPOKE OF GOD'S FORGIVENESS BEFORE HIS DEATH: 'IN TOUCH WITH THE LORD'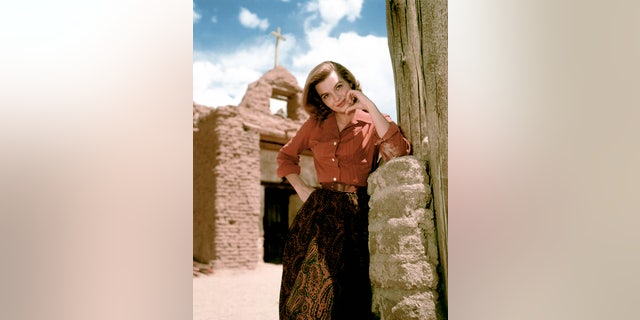 The former beauty queen from North Dakota soon became a Hollywood sex symbol, a title she had no qualms with.
"I was fine with that," she explained. "I did not have Marilyn Monroe's attributes, so I never had that worry [about being compared to her]. I was just so happy to be in show business. That was my intention as a teenager. So, I had no complaints. It came to me very easily and steadily. I never had any problems with jealousy or envy. I was happy with everything I got, with everything that came my way."
It didn't take long for Dickinson to appear alongside some of Tinseltown's most sought-after leading men.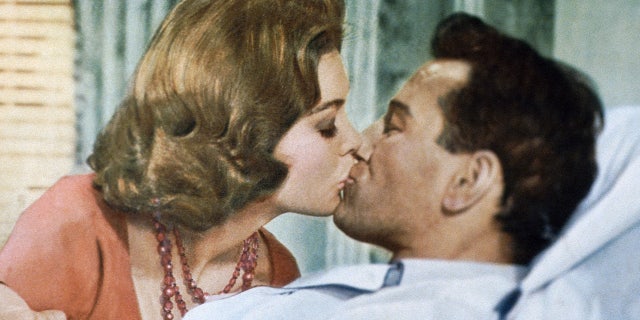 In 1960, she appeared in "The Bramble Bush" with Richard Burton. She described the Welsh actor as "dangerous."
"He was known for womanizing, so he was a very dangerous fella," she chuckled. "But I was just in awe that he would be my co-star. I thought, 'Holy cow!' And he was incredible. We became very close."
Then came future President Ronald Reagan in 1964's "The Killers." He famously slapped her across the face in the film. But, off camera, he was "a lovely man" and "a really super simple person."
RONALD REAGAN AND JANE WYMAN'S SON MICHAEL RECALLS HEARTFELT MOMENT WITH PRESIDENT: 'I STILL GET EMOTIONAL'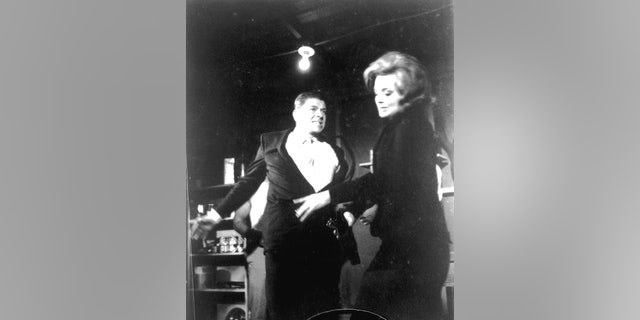 As for Marlon Brando, her initial impression of the actor was "fear." They starred in 1966's "The Chase."
"He's probably the greatest star we've ever had," she explained. "Maybe Clark Gable beats him a little bit. But he's definitely up there in the top two. It was awesome, and it was scary. He was a naughty boy. He loved to do pranks, and that was always kind of scary, too. But he was also wonderful."
"We once had a scene where he and I sat down with the mayor of the city or something. He had a white shirt with little ruffles on it for a black-tie party. He implied that when he took a drink, he spilled it on the ruffles, and he made a fuss about it. I laughed right out loud, of course. We couldn't use the tape because I laughed too hard. He was improvising and I spoiled the tape. But that's how he was."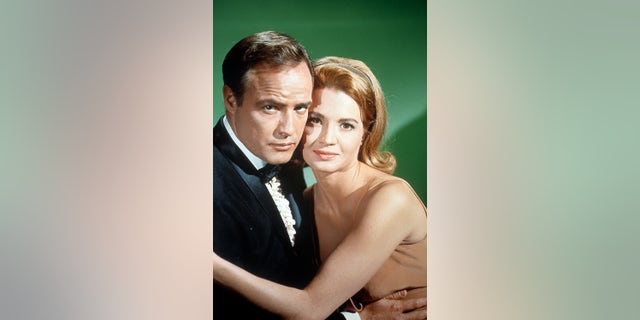 In 1974, Dickinson found fame on TV when she became Sgt. Pepper Anderson on "Police Woman." It's been said there was a surge in applications from women across the country wanting to join the force after seeing the actress on the small screen.
KIM NOVAK EXPLAINS WHY SHE LEFT HOLLYWOOD: 'I FELT LIKE I WAS LOSING MYSELF'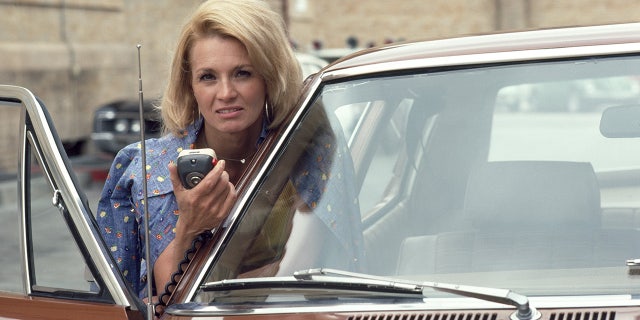 "I like the idea that I might have been an influence," said Dickinson. "But the truth is, I was not eager to sign on to a series. … Your life changes when you're the star of a series. It's constant. It's really hard. But I signed the contract, so it didn't matter if I found it inspiring or not. I just had to do it. But the way it was presented to me was, 'Don't you want to be a role model?' So I'm glad that it may have affected the country."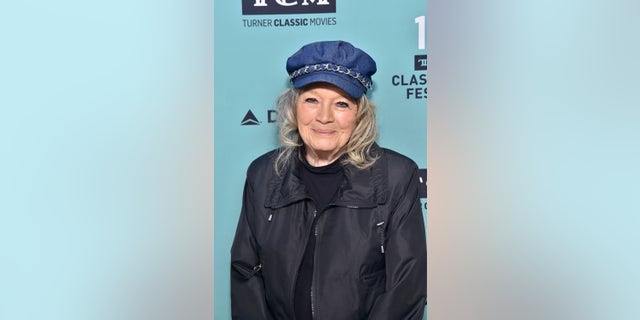 Looking back at her decades-long career, Dickinson said she had two pieces of advice she would give to her younger self.
"Stay outta trouble and don't get old," she laughed.
Read the full article here