This time of year welcomes milder weather as well as a newly minted class of college graduates entering the workforce with short- and long-term financial goals. Exchange-traded funds, or ETFs, can be a smart way to diversify a new college grad's emerging portfolio. Here's why.
Why ETFs?
ETFs are baskets of securities which investors can purchase and sell on a stock exchange. These investments can offer tax advantages, less risk as well as diversification in portfolios.
THE NEXT MARKET TREND COULD BE 'BIGGER' THAN SVB, EXPERT SAYS
"ETFs are a great option for new college grads because of their easy access, low fees, and no minimum on initial investments," says Bryan Armour, director of passive strategies research for North America at Morningstar. Plus these investments are accessible. "In many ways, ETFs have democratized fund investing; anyone with a brokerage account has access to a litany of investing strategies that cost the same for all levels of investors," Armour tells FOX Business. 
What is a good choice for an ETF for new college grads?
Diversified, low-cost ETFs, says Armour, are among the most reliable long-term performers and should be the building blocks of any new investor's portfolio that they can build on throughout their career.
"The magic of compounding returns is that investors earn returns on their returns – maintaining a diversified portfolio increases the odds of keeping that train on its tracks, even in volatile markets," he says. "Concentrated, expensive strategies may work for periods but will ultimately derail."
What ETFs do the investment experts recommend?
Armour says that an ETF to consider is Vanguard Total Stock Market ETF VTI.
"As Jack Bogle said, 'Don't look for the needle in the haystack. Just buy the haystack!' VTI does just that, giving investors access to nearly 4,000 U.S. stocks for a low price of 0.03% annually," Armour says.
Ticker
Security
Last
Change
Change %
VTI
VANGUARD INDEX FUNDS VANGUARD TOTAL STK MKT ETF
203.22
+0.72
+0.36%
ECONOMICS EXPERT ISSUES DIRE WARNING ON 'SERIOUS THREAT' FACED BY US DOLLAR: IT'S 'INEVITABLE'
In addition, he says exposure to international stocks can provide a boost for portfolios when U.S. investments stall. One ETF that fits the bill is iShares Core MSCI Total International Stock ETF, he says.
"It pulls in over 4,000 stocks from around the world, excluding the U.S., and charges just 0.07% annually," Armour says.
Ticker
Security
Last
Change
Change %
IXUS
ISHARES TRUST CORE MSCI TOTAL INTL STK ET
62.15
+0.25
+0.40%
Also worth noting is that ETFs aren't just index funds.
"Fidelity Total Bond ETF is one of our favorite actively managed ETFs because of its sensible, repeatable approach," explains Armour. "It holds over 2,000 bonds and charges a relatively low 0.36% annual fee. Bonds tend to be a market where low-cost active managers can be highly effective; investors would be wise to take advantage of their market expertise here."
Roxanna Islam, associate director of research with VettaFi, also provided some ETF recommendations for new college graduates.
Vanguard 500 Index Fund
"The S&P 500 is the most widely accepted measure of the U.S. stock market, which is one of the most resilient economies in the world," explains Islam. "This ETF has historically generated positive returns and has a low expense ratio of 0.03%."
Ticker
Security
Last
Change
Change %
VOO
VANGUARD INDEX FUNDS S&P 500 ETF SHS
375.94
+1.43
+0.38%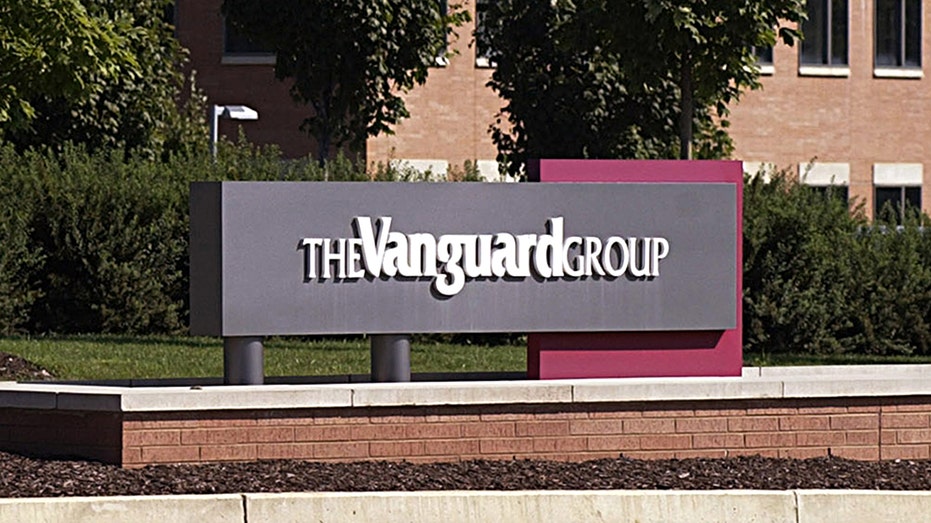 CLICK HERE TO READ MORE FROM FOX BUSINESS
Vanguard Total Bond Market ETF
According to Islam, BND provides broad exposure to taxable investment-grade U.S. fixed income. Since many new investors are less experienced with fixed-income investments relative to equities, this ETF can provide an investor with diversified bond exposure without having to select individual bonds, she says.
Ticker
Security
Last
Change
Change %
BND
VANGUARD BD INDEX FUND INC TOTAL BOND MARKET
74.44
-0.02
-0.03%
Invesco QQQ Trust
Islam says that QQQ tracks the Nasdaq-100 Index, which focuses on technology, growth, and innovation stocks.
"This can be a good choice for newer investors who want to add growth and tech exposure to their portfolio, while still sticking to relatively large and liquid holdings," she says.
Ticker
Security
Last
Change
Change %
QQQ
INVESCO QQQ NASDAQ 100
318.05
+2.13
+0.67%
Read the full article here