A Walmart shopper who says she was accidentally charged $150 for fruit is reminding the public that everyone should check their receipt before leaving a store.
Dorthy Sutton, of Shreveport, Louisiana, a digital creator who works in the health and wellness space, uploaded a video to TikTok claiming she was charged $150 for two loose bananas – and she showed her receipt to support her story.
"Please check your receipts before you leave the store," Sutton wrote in a text overlay that appeared on her 43-second video.
DOLLAR GENERAL PRICE AUDIT FINDS DOUBLE FIGURE ERROR RATES UP TO 88%
The video has been viewed more than 40,100 times since its upload on Sunday, May 7.
In her video, Sutton mistakenly cites raspberries as the overcharge, but she later corrected the video to acknowledge that she was charged $150.86 for bananas, which listed as "site merch" on her itemized receipt, right below the line item for raspberries, according to the photo she shared.
The receipt shows Sutton's total for 27-item purchase amounted to $316.54 when she checked out of the Walmart Supercenter in Shreveport on Saturday, May 6, at 2:56 p.m.
"I walked all the way out of the store to my car – almost to my car – and I'm saying, 'Wonder what I paid.' I didn't even look, and I'm like, 'Why is it so high? I didn't hardly buy anything.'" Sutton recalled in her video.
"Check your receipts," she continued. "I'm telling you, check your receipts. This is crazy."
FOX Business reached out to Sutton and Walmart for comment.
FAMILY FORCED TO CANCEL VACATION AFTER VENTI-SIZED TIPPING ERROR AT STARBUCKS
In the video caption, Sutton wrote that the Walmart Supercenter in Shreveport refunded her money, but she still wanted to share her experience as a public service announcement.
Ticker
Security
Last
Change
Change %
WMT
WALMART INC.
152.53
-0.46
-0.30%
At the time of publication, Sutton's video has received over 660 likes, 150 comments and 26 shares on TikTok.
One TikTok user thanked Sutton for her "heads up" while dozens of others were baffled that the transaction went through at all.
"Must be nice to not have to look at the total," one TikTok commenter wrote. "I always be biting my nails praying I have enough."
"I'm going to definitely know right away if my bill is $150 too much," another commenter wrote.
DIGITAL ON-SCREEN TIPPING: HOW THE BUSINESS PRACTICE CAME TO BE AT RESTAURANTS AND MORE   
"Ma'am with inflation, who isn't looking?! And can you spot me for a while until I don't have to look when swiping my card at the register," another commenter joked.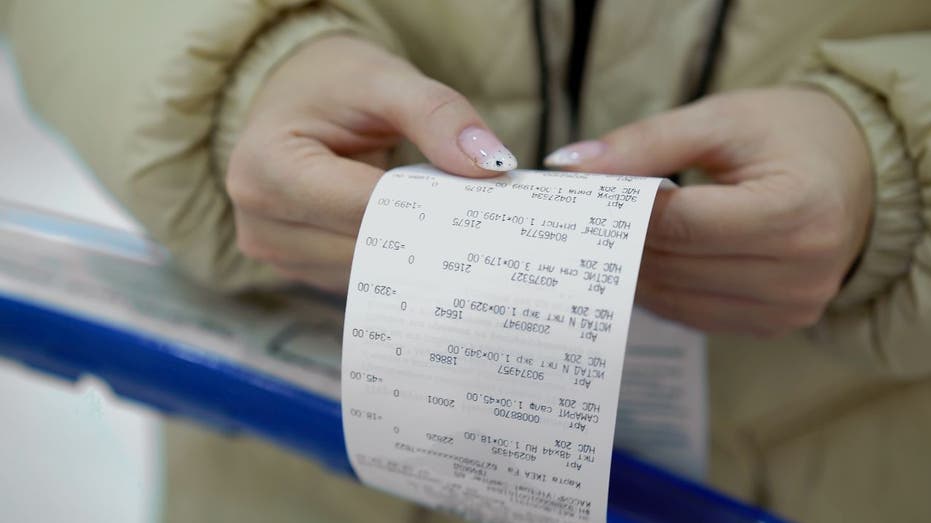 A TikTok user replied to Sutton's video suggesting that shoppers should make sure they're paying attention to their running total instead of waiting for a receipt.
"There's a display that shows you what your total is in real time as they're ringing up groceries," the TikTok user wrote.
Several other users of the video-sharing app left comments recalling instances when they've been overcharged or have seen overcharging happen as a cashier.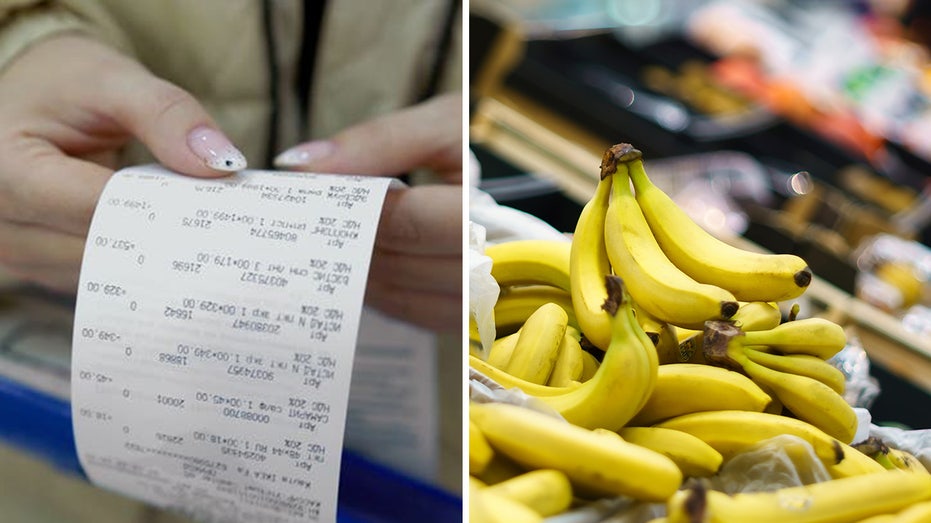 "I got charged $100 for juicing carrots once," one user wrote. "Apparently they're more expensive."
STARBUCKS DRIVE-THRU CUSTOMER BREAKS 23-CAR PAY IT FORWARD STREAK: 'TRIED TO SET ME UP' 
"60 dollars for ice cream! I caught it when she hit total," another user shared.
"They charged me $75.00 for a pack of gum," one commenter wrote. "[I noticed] as soon as I got home and started putting my groceries away."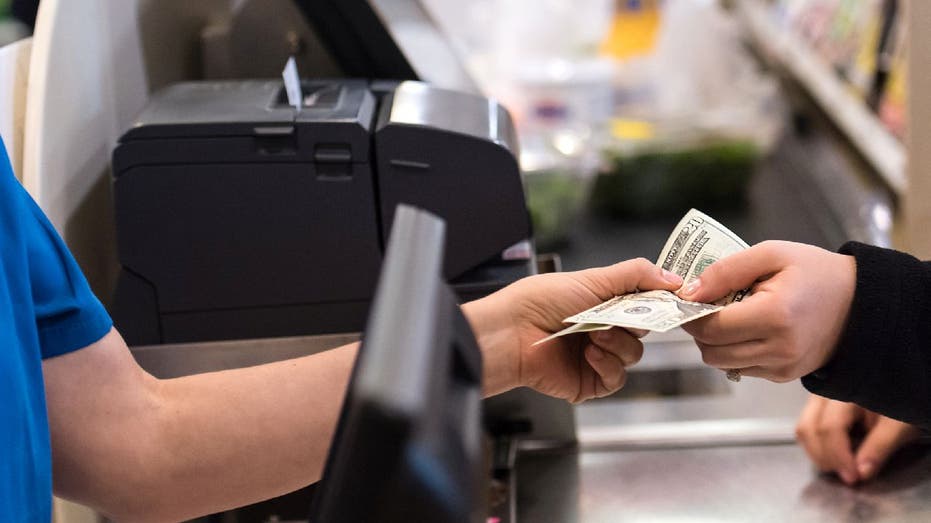 "When I worked at Walmart we had a can veggie that would ring up as a cordless drill," one user claimed.
"I used to be a cashier and there was this marked down bread rung up [as] 100 and cokes were 250," one TikTok user wrote.
Conversations about consumer overcharging have become a popular topic in recent months as people question whether inflation or retailer errors are the cause of their higher-than-normal grocery bills.
The issue has become prevalent enough that the Los Angeles County of Consumer & Business Affairs issued a press release to warn customers that grocery stores and retail store scanners could be overcharging when sale prices aren't correctly programmed into computers.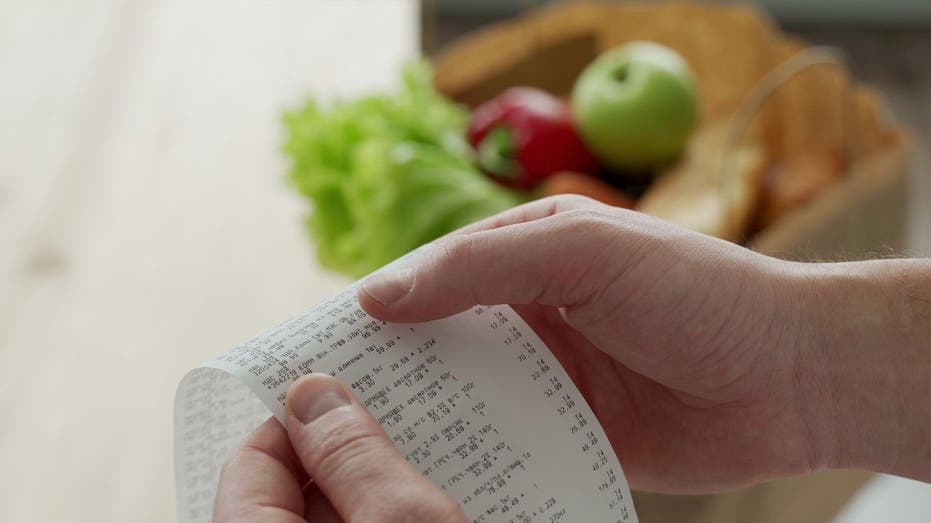 "If a store forgets to program a sale price, customers will be overcharged," the consumer group wrote. "For this reason, it's important to pay attention to the prices you're charged at the checkout.
The consumer watchdog also recommends customers point out overcharges to cashiers, report charge errors to store managers or customer service desks and ask about corrective store overcharge policies.
Read the full article here