A seemingly innocent T-shirt for sale at Walmart is being pulled by the company after customers spotted a swear word hidden in its text, according to a report.
The pro-environment shirt calls for people to "recycle," "reuse," "renew," and "rethink" — using a single capitalized "RE" and spacing the remainder of the words, "cycle," "use," "new," and "think" off to the right.
Some keen-eyed customers noticed the words on the right accidentally spell out "c—t" when the first letter of each word is read vertically, according to the Daily Mail.
The Walmart-owned George fashion shirt was only available in Canada, where it was being sold for $5 before it was pulled, Daily Mail reported.
WALMART ROLLING OUT 'UPSCALE' STORES WITH NEW DESIGNS, UPGRADES
A Walmart spokesperson told Newsweek the spelling was "not intentional." The t-shirt was subsequently removed, the spokesperson said.
A Twitter user posted a photo of the shirt last week and it was widely viewed, racking up 2.5 million views.
"I need this shirt before Walmart realizes what they have done. Find the hidden word," the user captioned the photo with a pair of emojis.
SAM'S CLUB RAISING ANNUAL MEMBERSHIP FEE FOR FIRST TIME IN 9 YEARS
Several other users responded by asking for help to find the word, while some suggested the ordering was intentional by its designer.
"Oh. Oh dear," one user said.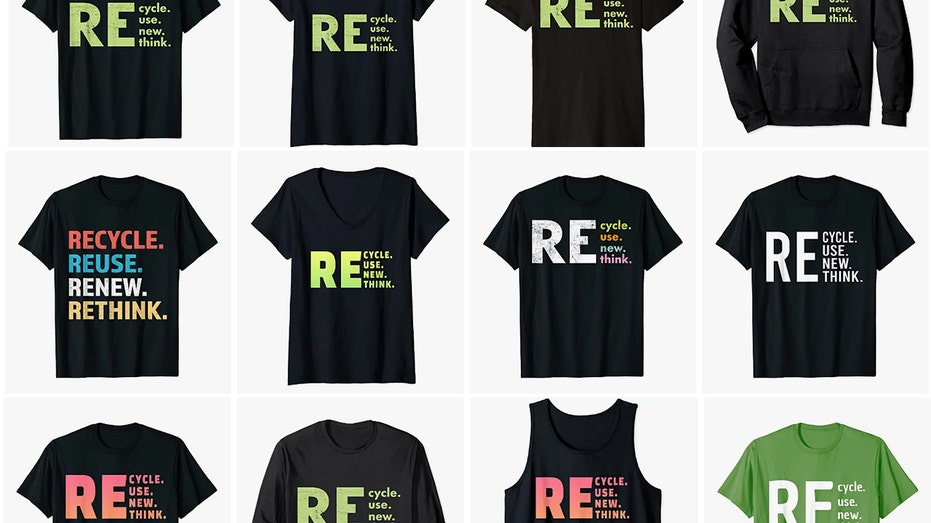 Another user responded by saying they were still able to find the t-shirt at their local Walmart.
At the time of publishing, similar shirts remained available to purchase on Amazon. One of them was ranked on the website's "Best Sellers" lists, including "#1 in Girls' Novelty T-Shirts," "#1 in Boys' Novelty T-Shirts," and "#9 in Women's Novelty T-Shirts."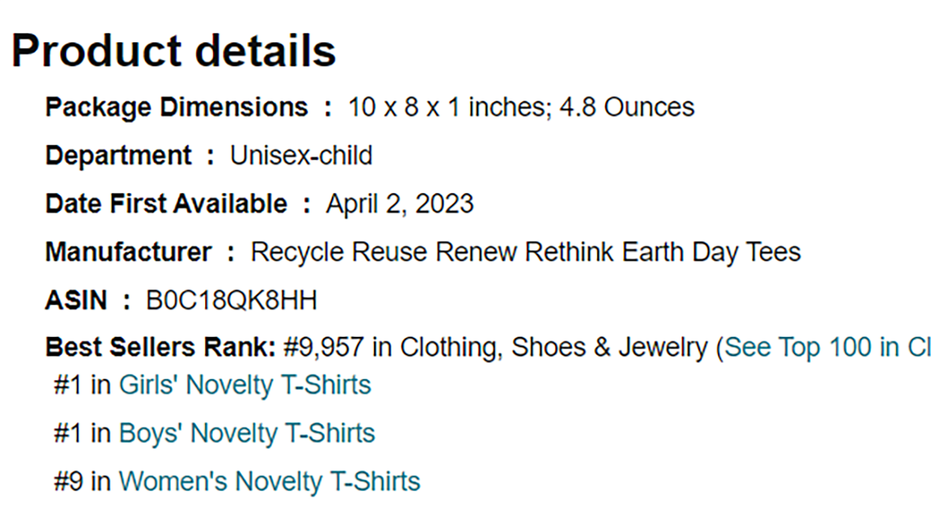 Despite being a top seller, there were no reviews.
The brand "Recycle Reuse Renew Rethink Earth Day Tees" has several shirt sizes and styles available for sale from $13.38 to $31.99.
Read the full article here