The United Auto Workers (UAW) strike at plants owned by the Big Three automakers – Ford, General Motors and Stellantis – entered its fourth day Monday after the two sides were unable to reach an agreement on a new labor deal on Thursday night.
About 12,700 UAW workers are on strike and have ground production to a halt at three auto plants in Michigan, Ohio and Missouri that produce the Ford Bronco, Jeep Wrangler and Chevrolet Colorado among other models. The strike officially began on Friday and this is the first time the UAW has done a simultaneous strike against the Big Three.
The UAW is conducting what it's calling a "stand up strike" in which its unionized workers from designated locals are asked to go on strike at their respective facilities, while those elsewhere around the country continue to work. Union leaders believe this will give them options to potentially escalate the strike incrementally at more locals and facilities as negotiations continue, with the possibility of a nationwide strike an option.
The Big Three automakers have explained that these tactics have knock-on effects throughout their supply chain by disrupting facilities that are otherwise operating but dependent on parts from those where workers are on strike. Temporary layoffs have occurred at some facilities that have been idled due to parts shortages stemming from facilities where UAW members are striking, and more could occur if the two sides aren't able to reach an agreement in the near future.
LOOMING UAW STRIKE COULD COST US ECONOMY MORE THAN $5B IN JUST 10 DAYS
For example, GM on Friday sent an internal message to workers at its Fairfax Assembly in Kansas explaining that, "As you are aware the International UAW announced that Wentzville Assembly is on strike. Currently, the Wentzville Team is providing critical stampings to Fairfax. Due to the strike's impact on Wentzville operations, we anticipate running out of parts for Fairfax as soon as early next week. The parts situation is fluid, and we are actively managing the situation."
"Since Fairfax won't be able to run production due to a part shortage caused by the strike in Wentzville, there is no work available. We are working under an expired agreement at Fairfax. Unfortunately, there are no provisions that allow for company-provided SUB-pay in this circumstance," the company wrote.
UAW STRIKE WILL BE FELT BEYOND DETROIT, NATIONAL ASSOCIATION OF MANUFACTURERS WARNS
Ticker
Security
Last
Change
Change %
F
FORD MOTOR CO.
12.61
-0.01
-0.08%
GM
GENERAL MOTORS CO.
33.95
+0.29
+0.86%
STLA
STELLANTIS NV
19.25
+0.41
+2.18%
Where do negotiations between the UAW and Big Three stand?
Talks between the union and Big Three are set to resume in earnest on Monday after some negotiations continued through the weekend. 
The two sides remain relatively far apart particularly on the issue of pay, with the UAW seeking 40% pay raises for rank-and-file members over four years while the Big Three automakers have tabled offers of 20% raises over that period with an immediate 10% hike following the ratification of a new contract. 
Full-time assembly plant workers at Ford and GM currently earn $32.32 an hour with part-timers making about $17 an hour. Full-time employees at Stellantis earn $31.77 an hour while part-time workers earn close to $16 an hour.
SEN. BERNIE SANDERS TORCHES AUTOMAKER CEOS AT UAW STRIKE RALLY: 'TIME TO END YOUR GREED'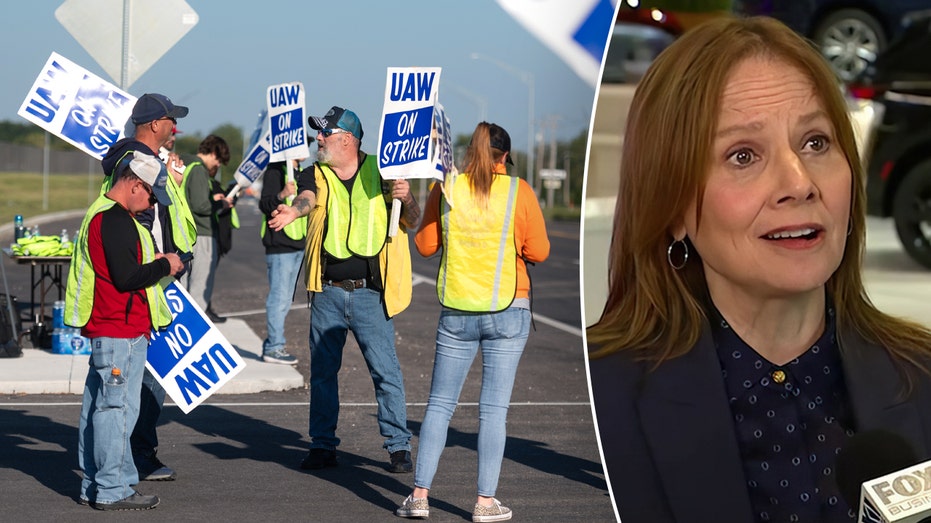 UAW President Shawn Fain told MSNBC on Sunday that progress has been slow and that the union resumed talks with GM on Sunday and will do so with Stellantis and Ford on Monday.
"I don't really want to say we're closer," Fain said. "It's a shame that the companies didn't take our advice and get down to business from the beginning of bargaining back in mid-July.
Later on Sunday, Fain was asked on CBS' "Face the Nation" whether workers at more plants would be asked to go on strike this week, to which he replied the union is "prepared to do whatever we have to do."
UAW, AUTOMAKERS RETURN TO TABLE WHILE STRIKES CREATE PARTS SHORTAGE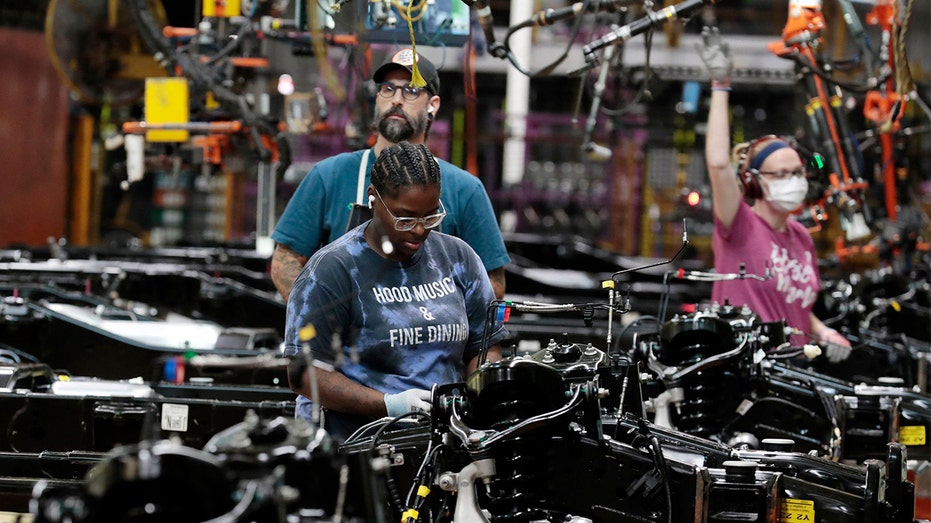 A Ford spokesperson told FOX Business in a statement: "Negotiations continue. As we have said all along, Ford has bet on the UAW more than any other company. We are committed to reaching an agreement with the UAW that rewards our workers and allows Ford to invest in the future. We have to win together."
A spokesperson for General Motors told FOX Business that the company held meetings with the UAW over the weekend. GM released a statement on Friday saying that "nobody wins in a strike, and that effects go well beyond our employees on the plant floor and negatively impacts our customers, suppliers, and the communities where we do business. What happened to our Fairfax team members is a clear and immediate demonstration of that fact."
"We will continue to bargain in good faith with the union to reach an agreement as quickly as possible for the benefit of our team members, customers, suppliers and communities across the U.S. In the meantime, our priority is the safety of our workforce," GM added.
UAW STRIKES AT GM, FORD, STELLANTIS PLANTS AFTER NO NEW CONTRACT REACHED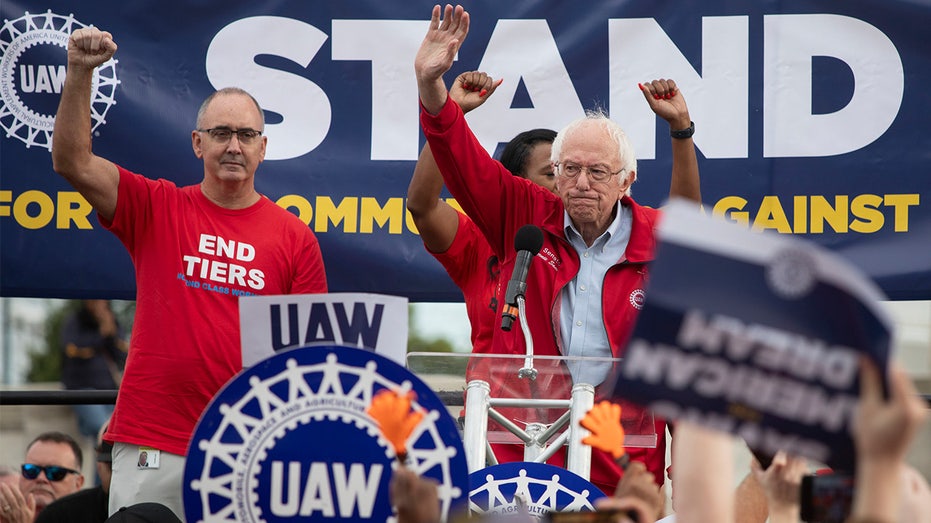 Stellantis told FOX Business that the company and the union agreed to resume bargaining on Monday. The company said in a release published Saturday that it's offering UAW workers cumulative raises of nearly 21% in this next contract with an immediate 10% raise at the time of ratification.
"We have delivered four comprehensive economic proposals to date," Stellantis wrote. "Our bargaining team continues to work days, nights and weekends in a responsible manner to fully understand and address each of the Union's nearly 1,000 demands. Our team continues to take a serious and responsible approach to find creative solutions for each of these demands."
"When we work together, we win together. And we look forward to getting everyone back to work as soon as possible," Stellantis added.
FOX Business' Sarah Rumpf-Whitten and Reuters contributed to this report.
Read the full article here