This month marks one year since billionaire Twitter CEO Elon Musk first offered to purchase the social media platform and take it private – a deal he and an ownership group concluded last November. 
Musk's takeover of the platform and the changes he has made have been the focus of much attention and intrigue as he tries to overhaul Twitter, which has long struggled for profitability.
Here's a look back at how Musk's acquisition of Twitter played out and the key events that have transpired since then.
WHITE HOUSE WON'T PAY FOR TWITTER VERIFICATION UNDER ELON MUSK'S NEW RULES: REPORT
Offer and Acquisition
Musk first announced that he acquired more than 9% of outstanding Twitter shares on the open market on April 5, 2022. After initially offering Musk a seat on Twitter's board of directors, the board moved to prevent Musk from attempting a hostile takeover by adopting a "poison pill" strategy that would have kicked in had Musk obtained ownership of more than 15% of the company's stock. 
Musk countered that move by offering to purchase Twitter for $54.20 per share or about $44 billion, an amount that was well above the company's share price and market valuation at the time. He wrote that the company had been mismanaged and had violated key free speech principles and added, "Twitter has extraordinary potential. I will unlock it."
MUSK ANNOUNCES TWITTER VERIFIED PERKS TO FEND OFF AI TECH, BOTS
Twitter's board accepted Musk's offer on April 25, 2022, but by May 13 Musk said the deal was "temporarily on hold" as he looked to gather more information about fake spam and bot accounts on the social media platform. By July, Musk threatened to terminate the deal over his concerns about the bot accounts.
Twitter pushed back on those claims, arguing that Musk had already agreed to the deal and stating that it would go to court to enforce the deal which it did, suing Musk in the Delaware Court of Chancery with a trial slated for October 2022.
Musk re-submitted his initial $44 billion offer on the condition that Twitter forego the trial, and the two sides eventually finalized the sale on October 28, 2022, at which time Musk fired key Twitter leaders including CEO Parag Agrawal and policy director Vijaya Gadde who he believed undermined free speech on the platform. Musk sent a celebratory tweet that read, "The bird is freed."
ELON MUSK VALUES TWITTER AT LESS THAN HALF OF $44B PRICE TAG IN OFFER TO EMPLOYEES
Musk takes charge
Shortly after the deal was completed, Musk announced that layoffs would affect about half of the company's 7,500-person workforce. Musk said the layoffs were "unfortunately necessary" because the platform was losing about $4 million per day and the cuts were needed to stave off bankruptcy. Since the Musk-led group took over Twitter, layoffs have affected about 3,700 employees and Musk has rolled back work-from-home accommodations for many of the company's remaining employees.
Musk's acquisition prompted some angst among advertisers, who began to pull back over concerns about his plans for content moderation. The billionaire said Twitter suffered a "massive" drop in revenue due to the efforts of the activists, who he said are "trying to destroy free speech in America." 
Activists lobbying major corporate advertisers argued the platform was becoming "inundated with hate and disinformation" while Musk worked to revamp the platform's moderation practices amid the restructuring.
ELON MUSK PASSES BARACK OBAMA TO BECOME MOST FOLLOWED ACCOUNT ON TWITTER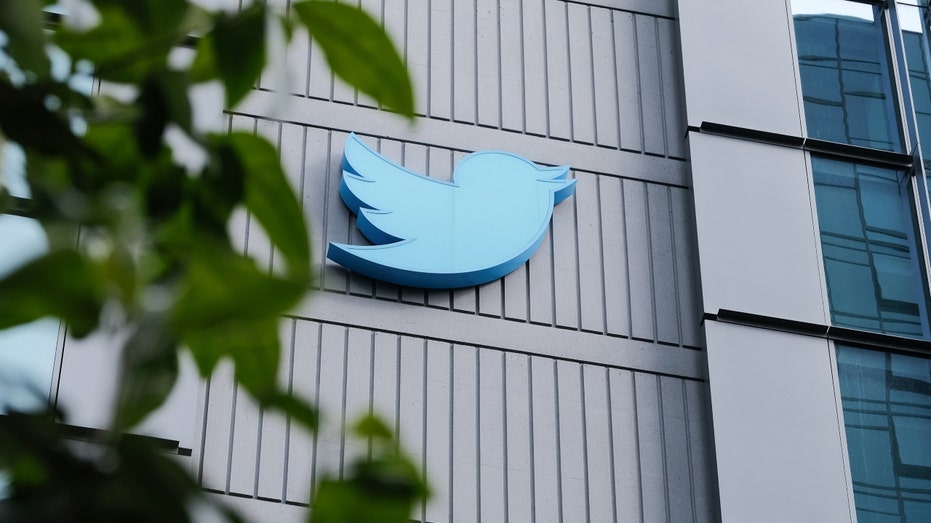 Musk announced a subscription offering called "Twitter Blue" that would ask users to pay $8 per month on the web and $11 on Apple devices to have a verification check mark next to their names while phasing out the legacy check marks. 
Twitter is offering a discounted annual subscription of $84 for users in the U.S., Canada, U.K., Japan, Australia, and New Zealand. The phase-out date for legacy blue check marks was April 1, 2023. A number of media outlets and the White House have indicated they don't intend to pay for their personnel to participate in Twitter Blue.
In the weeks after completing the takeover, the eccentric CEO allowed a group of journalists including Bari Weiss, Matt Taibbi and others to publish what became known as "Twitter Files" which revealed internal documents and communications from Twitter's prior leadership – particularly their efforts to moderate content and suppress information such as the Hunter Biden laptop story in the lead up to the 2020 election.
This March, Musk extended an offer of stock option grants to Twitter employees that valued the company at about $20 billion – well below his purchase price of $44 billion – according to the Wall Street Journal. Musk wrote in the email to employees, "I see a clear, but difficult, path to a >$250B valuation."
In a presentation on his vision for Twitter 2.0 at a tech conference in San Francisco last month, Musk said the company should break even in the second quarter of 2023 and has "got a shot at being cash flow positive next quarter," though he doesn't want to "count chickens before they hatch." 
Read the full article here