Chipmaking giant TSMC is in contact talks with the U.S. government about the criteria for subsidies under the CHIPS Act amid concerns that compliance could expose the company's strategic plans.
Taiwan Economy Minister Wang Mei-hua said Monday that TSMC is talking to the U.S. government about the requirements for subsidies. She said, "The Taiwan government and industry have a very close understanding [of what is going on] and hope that the details of the relevant subsidy legislation will not affect industrial cooperation between the two sides and costs for industry-related construction."
The CHIPS Act, which was enacted by Congress and the Biden administration on a bipartisan basis last year, provides $52 billion in funds for increased manufacturing of semiconductors in the U.S., in addition to funding other research.
UNITED STATES LOOKS TO ENSURE CHINA DOESN'T BENEFIT FROM $52B CHIPS ACT
The law requires companies that receive subsidies to share certain business information with the Commerce Department as part of a due-diligence process and participate in "upside sharing" with the U.S. government if profits substantially exceed forecasts, among other stipulations.
TSMC told Reuters in a statement, "We can confirm that we are communicating with the U.S. government about the CHIPS Act guidance." TSMC is the world's largest contract chipmaker and a leading manufacturer of advanced semiconductors. The company is investing $40 billion in a semiconductor plant in Arizona, which is expected to receive CHIPS subsidies, although those details haven't yet been disclosed.
BIDEN ADMIN TELLS COMPANIES SEEKING CHIPS FUNDING TO AVOID STOCK BUYBACKS, PROVIDE CHILD CARE PLANS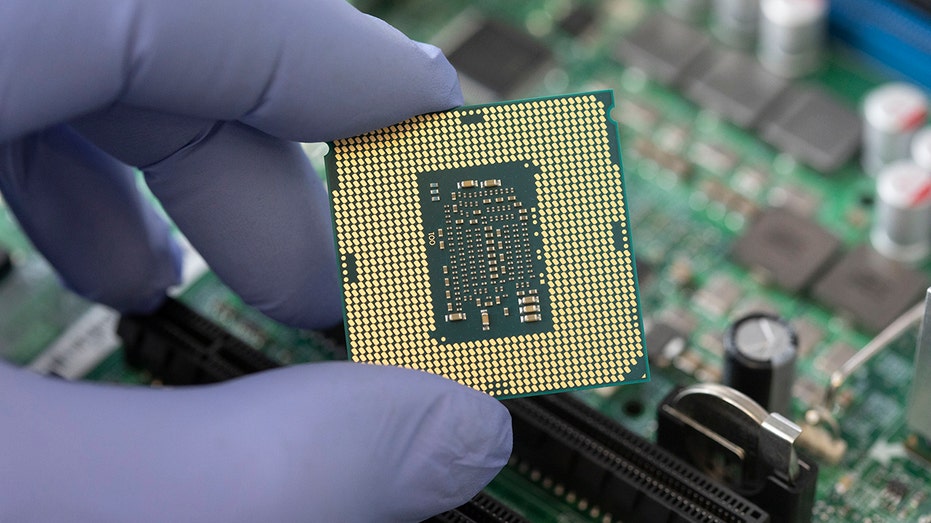 Similar concerns about CHIPS criteria were recently raised by South Korean President Yoon Suk Yeol as Samsung and Hynix are considering expanding U.S. production by using the program but have worried about the terms for the subsidies.
All funding awarded under the CHIPS Act will be disclosed by the government through a public database.
The Commerce Department guidance on CHIPS Act funding indicates that the agency intends to protect the confidential information that businesses seeking CHIPS funding provide to the agency and its sub-agency, the National Institute of Standards and Technology (NIST). 
US, TAIWAN HOLD TRADE TALKS IN MOVE BLASTED BY CHINA
The CHIPS Program Office and the agency wrote, "We are instituting robust protocols, technology solutions, and organizational practices to keep all data safe, secure, confidential, and limited in distribution. Application data will be housed in a secure environment, upholding NIST's FIPS 199 high impact requirements for cybersecurity and data protection."
The "upside sharing" for CHIPS recipients getting more than $150 million in direct funding involves sharing a portion of cash flows or returns that "significantly exceed the applicant's projections above an agreed-upon threshold specified in the award."
Ticker
Security
Last
Change
Change %
TSM
TAIWAN SEMICONDUCTOR MANUFACTURING CO. LTD.
89.02
-1.22
-1.35%
KRW
n.a.
n.a.
n.a.
n.a.
Upside sharing arrangements will be made on a case-by-case basis and can be waived by the Commerce Department in exceptional circumstances. Further, the agency has said that upside sharing "will never exceed 75% of a recipient's direct funding award" and "In no case will upside sharing be intended to undermine the commercial viability of a project."
Reuters contributed to this report.
Read the full article here